Drupal for Healthcare Marketing: 19 Reasons Why It's The Better Option
Reading time: 9 minutes
Healthcare organizations are facing unprecedented marketing headwinds in a post-covid marketplace.
The CDC recorded an increase of 154% in telehealth appointments in 2020 as customers turned to the Internet to find the best medical care. In this market scape, most find it increasingly difficult to differentiate and attract more leads without robust online marketing tools.
The healthcare industry can no longer rely on the marketing strategy: if they are sick, they will come.
Building a comprehensive online marketing presence is the most effective way to stand out, mainly because most customers use online searches to find quality medical care.
In the quest for a compelling online presence, most practices and hospitals turn to various website and content management system (CMS) platforms, including Drupal, WordPress, Sitecore, and Adobe Experience Manager.
With so many compelling reasons to pick one or the other, where do you start choosing the right one for your hospital or practice?
This article briefly introduces each option before delving deeper into why we believe Drupal for healthcare marketing is the best option for building an engaging, secure, and scalable online presence.
Drupal vs. WordPress vs. Sitecore vs. Adobe Experience Manager
Drupal
Drupal is an open-source CMS with advanced capabilities for building content management tools. Unlike other CMS platforms that mostly manage content, Drupal acts as a meta platform, even a programming language. Drupal is useful in building advanced content, data automation, and management workflows on top of the Drupal core.
WordPress
WordPress is the world's most popular open-source blogging platform. It has a plugin and theme (template) architecture with a focus on easy web publishing.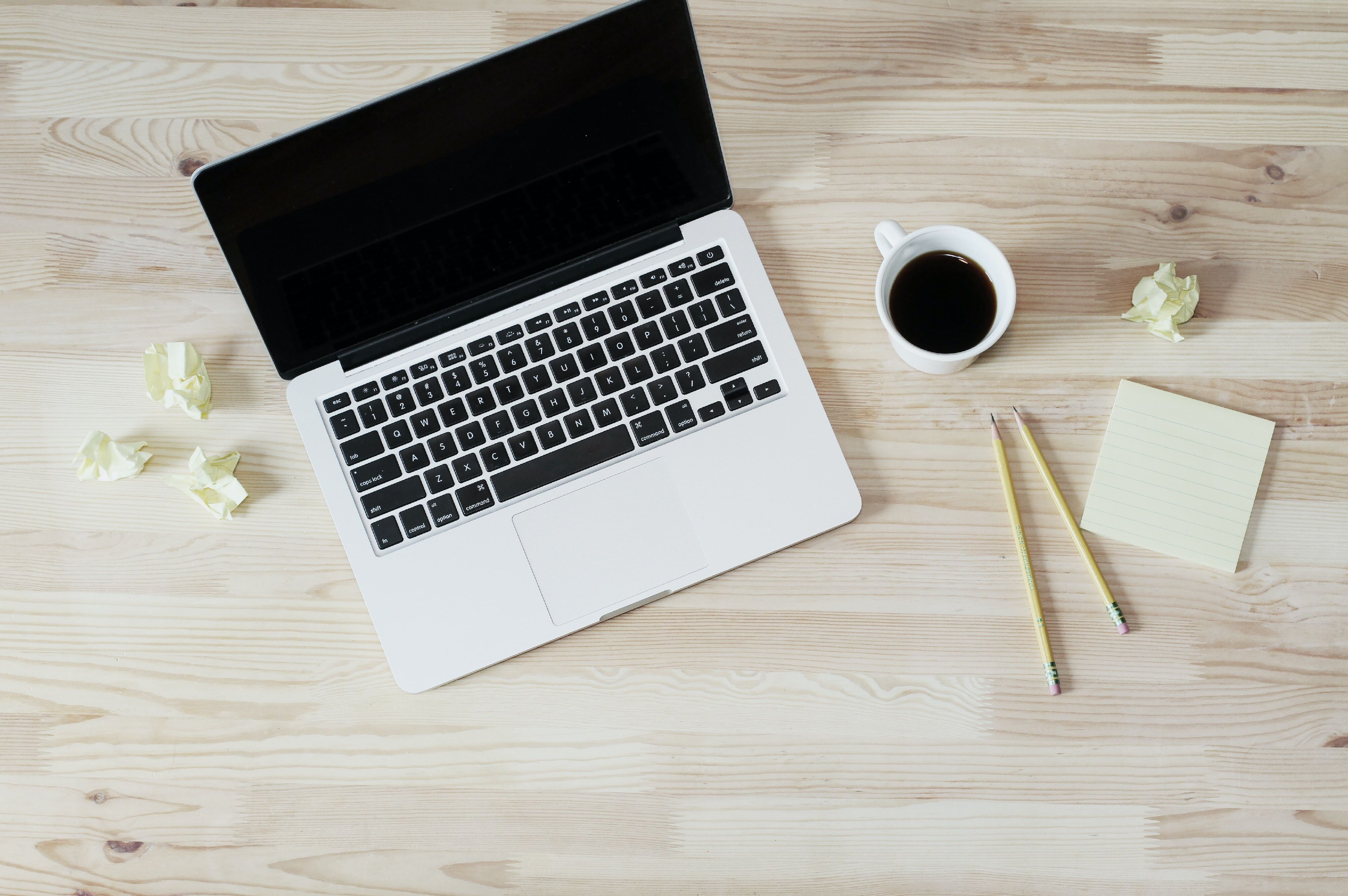 WordPress excels as a content management system that follows a blog architecture of posts, pages, tags, and categories, making it an ideal platform for content-intensive use-cases like news sites and online magazines.
Sitecore
Sitecore is a proprietary enterprise-level CMS and digital marketing system (DMS) platform used by major global brands like L'Oréal, Volvo, P&G, and Microsoft. Built on the ASP.NET programming framework, it has powerful enterprise content management tools like a role-based desktop app, multiple sub-apps like user management, campaign monitoring, and more. Sitecore licensing costs start at $40,000 per year.
Adobe Experience Manager (AEM)
AEM is a proprietary enterprise CMS and digital asset management (DAM) platform that offers omnichannel digital marketing capabilities. Integrating with a slew of digital products in the broader Adobe Experience Cloud, AEM offers extensive vertically integrated marketing campaigns options.
Are you ready to build your next healthcare website?
Drupal for Healthcare Marketing Top Features and Benefits
From the list, it's easy to see there are many options, especially when each platform is considered in its entirety.
Having worked with Drupal for decades combined, we have the unique perspective of knowing its inner workings plus seeing how well it has worked for dozens of healthcare customers.
While the list below is not exhaustive, it does build a compelling case for why a Drupal website is a stand-out option compared to the others.
Let's dig in.
1. Free Open-source Licensing
Drupal is free to use under the GNU GPL v.2 open-source software license. This factor alone puts it miles ahead of both Sitecore and AEM, which charge tens of thousands of dollars per year in licensing costs alone. As a small or mid-sized hospital or practice with limited resources, using an open-source platform like Drupal makes it easier to get more value by focusing on design, development, and maintenance costs.
2. Regulatory-compliant Security Features
Drupal has robust security features out of the box supported by a Drupal Security Team that assesses and remedies any security issues identified by the community. For healthcare providers, dealing with protected health information (PHI) and other patient data adds certain restrictions under HIPAA, which necessitate using a secure platform like Drupal. Besides its in-built security features, Drupal can be further secured using security modules like Login Security, Two Factor Authentication, Password Policy, and Captcha to prevent data breaches.
3. Scalable at Peak Performance Levels
Drupal's modular architecture makes it possible to build and scale blazing fast websites that maintain performance even at peak traffic levels. Modules for lazy loading, image compression, caching, CSS and JavaScript optimization, CDN support, and 404 error management enhance the core platform's speed, so additional stresses as your medical website scales will not compromise website performance.
4. Extensible Through Thousands of Modules
Drupal currently has 47,939 community-built modules (plugins) covering almost every conceivable functionality you might need. They cover categories like accessibility, content access control, events, file management, JavaScript utilities, multilingual, performance, scalability, and third-party integrations. By working with an experienced Drupal development partner like O8, you can select the suitable modules for your needs, extending your healthcare website's functionality beyond just a brochure website.
5. Multi-Language Support
Drupal offers automated language translation through its core multilingual modules. Unlike other platforms that only deliver superficial translations of surface content, Drupal's multilingual capabilities provide deep translation of interface components like taxonomies, commenting, forms, and navigation. When one of your customers switches your Drupal site to a different language, this deep translation gives them a genuinely native experience in their language of choice.
6. Supports Marketing Automation
Marketing automation (MA) is a crucial component of any modern healthcare marketing strategy. Drupal supports marketing automation by integrating popular MA tools like email (e.g., MailChimp) and analytics (e.g., Google Analytics). In addition, popular MA platforms like Marketo, HubSpot, Eloqua, and Pardot maintain updated modules that seamlessly connect your healthcare website to whichever platform you are using.
7. Robust Third-party API Integration Capabilities
Healthcare websites often must connect to third-party tools like electronic health records (EHR), telemedicine, billing, and other healthcare systems. Drupal's secure API infrastructure makes it possible to create an integrated digital experience for customers instead of sending them to different tools (and logins) when they need to complete various tasks. From a marketing perspective, an integrated website translates into better conversion metrics and a stickier customer experience.
8. Responsive Design Plus Mobile App Integrations
Customers want a similarly immersive experience whe
n they visit your medical website on desktop or mobile. Drupal provides the tools to build responsive websites that reformat to any device size your visitors are using. In addition, Drupal's robust API infrastructure provides an effective means of porting your website to a mobile app, so your customers can download an app and access your website on the go.
9. Strong Tech Stack Foundation
The Drupal core is built with PHP, a widely adopted coding language. The core is also designed to work with most infrastructure tools, including servers, operating systems, databases, and webservers. This core tech stack makes Drupal a very flexible platform that can work in almost any web environment. Moreover, a lack of strict requirements to only use specific infrastructure tools leaves room to design tailormade solutions for each use case scenario (more on headless/decoupled Drupal later).
10. Integrated Multisite Support
Hospitals and practices might consider a multisite ecosystem where there are several locations, different medical specialties, or microsites for multiple healthcare professionals. Since multisite allows several websites to run on the same core, Drupal is an ideal candidate in this respect because it supports multisite settings out of the box. In addition, Drupal's advanced infrastructure makes it possible to update all websites from the 'command line,' ensuring fast maintenance turnaround times.
11. Streamlined Content Production Workflows
Authoring, signoffs, and publishing are well-handled by the Drupal content workflow. With additional tools like multi-authoring, revision tracking, multi-stage approvals, and WYSIWYG editing, Drupal offers a fast and effective web publishing platform that meets most healthcare customer needs. Drupal's content production workflows include programmatic customizations like custom menus, taxonomies, and content types, all of which are modifiable at a granular level.
12. Extensive Accessibility Options
Drupal is committed to inclusivity through accessibility and has baked these ideals into the Drupal core. For instance, Drupal adheres to W3C's guidelines WCAG 2.0 and ATAG 2.0 that provide detailed guidelines on making internet properties more accessible. The Drupal Accessibility Team has also taken measures to support Rich Internet Applications (RIA) by adopting RIA standards like offline use, consistent performance, drag and drop functionality, and advanced tooltips.
13. Detailed Personalization Controls
Personalization is the Holy Grail of marketing. In healthcare marketing, this is even more relevant due to the personal nature of services offered. Drupal has several clever tools that make it possible to tailor-make personalized experiences based on geolocation, permissions, preferences, past visits, device type, and much more.
14. Decoupled/Headless Architecture
Drupal supports decoupled or headless architecture where the backend is the Drupal core, but the front end is not Drupal. For example, if you run a series of clinics with different websites or web applications, you can use Drupal as the data source and then build separate frontends that connect to the core via APIs. Headless architecture is advantageous in a multichannel marketing environment where one Drupal core can serve data to a diverse health system, including websites, mobile apps, microsites, and kiosks.
15. Intuitive User Interface (UI) and User Experience (UX) Design Capabilities
Drupal's lengthy list of customization controls is an excellent foundation for building exceptional healthcare UI/UX designs. Without the rigidity of most proprietary CMS platforms, creativity can run wild when creating a user-friendly patient experience that will impress your customers. Combining multiple modules and elements like site speed, multi-language support, breadcrumbs, lightboxes, and more can yield a healthcare website that delivers better ROI.
16. Blank Canvas Supports Substantial Customization
Developers and designers love Drupal because of its blank canvas starting point. Without a lot of design and code bloatware, it is easier to envision a unique digital experience and build it from scratch. While a CMS like WordPress has thousands of themes, this large number of choices makes it harder to develop something groundbreaking. Drupal's clean slate leaves room to imagine and dream up ideas and implement them instead of trying to customize what is already there.
17. Progressive Core Platform Updates
Drupal has steadily released new versions of Drupal core since 2005, progressing from Drupal 4 until the current Drupal 9. Each release has integrated more modern and forward-thinking components (like the integration of Symfony in Drupal 8 and above). These core platform updates ensure your health website remains current and provide additional features and capabilities, such as those available through the Symfony integration.
18. Seamless Data Migration
Data migration into Drupal from other sources,
Drupal-to-Drupal, and Drupal to other destinations are all managed using the Drupal Migration module. It consists of tools, including an API and commands that make it possible to move data effectively, accurately, and quickly. For example, if your current medical website runs on WordPress, it is easy to migrate this data to Drupal and reformat it to the new design.
19. Integrated SEO Tools
The Drupal module library has an extensive list of SEO tools that can enhance the findability of your healthcare website in search engine results. These modules include global redirect, metatag, XML site map, menu attributes, and Google Analytics integration. More importantly, the Drupal SEO Checklist module uses best-practice standards to check your healthcare website for SEO compliance. It also recommends modules you can use to enhance various aspects of the site, making it easier to optimize the overall website.
With Drupal, You Are in Good Company
Well folks, there you have it – 19 good reasons why Drupal for the healthcare sector is the better option. If you are wondering who else is using Drupal for healthcare, here are some success stories to get you going:
At O8, we've worked with Drupal for over a decade, so we have the Drupal web design and Drupal web development chops to help deliver an exceptional Drupal healthcare website that drives better ROI, engages your customers, and increases the overall effectiveness of your online marketing efforts.
Get a detailed analysis and recommendations on how Drupal can help you meet your website needs.
---