HubSpot Agency
Build and Optimize Your HubSpot Ecosystem With a Certified Partner
Tired of performing repetitive marketing tasks? Replace high-touch, manual processes with HubSpot automation.
Learn how to generate more leads and drive sales with a Certified HubSpot Partner
Stop Getting Stuck on HubSpot
HubSpot is ever-evolving. Initially, you were maybe sent some training videos and shown around the tool. Chances are, however, you were pretty much left to your own devices.
As a long-time HubSpot partner, we know this is a fairly common experience, so you are not alone. Here's how we can help.  We'll take care of the heavy lifting that you thought someone else would handle:
Create a comprehensive content strategy for leads at the top, middle, and bottom of the funnel
Program HubSpot to nurture and capture leads
Design and build emails, landing pages, and forms
Implement custom lead scoring
Generate detailed reports that showcase marketing's impact on revenue
And that's just the tip of the iceberg!
Trusted By Big Names, Accessible To Smaller Organizations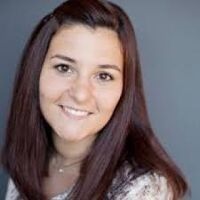 The team at O8 has been instrumental in helping our company elevate our web user experience...
Leila De la Fuente
,
Senior Web Marketing Manager

O8 has in-depth experience with HubSpot's Marketing, Sales, Service, CMS, and Operations Hubs. We show you how to use this comprehensive, closed-loop marketing suite to fit your business needs. With our certifications and services, you can generate leads, acquire customers, and create brand advocates. 
Customer Relationship Management (CRM)
O8 is a HubSpot partner. We use the platform's customer relationship management (CRM) tool to optimize your sales and marketing workflows.
Content Management System (CMS)
With HubSpot's content management system (CMS) solution, O8 manages your website and grows your online presence with digital marketing.
Marketing Automation
O8 transforms manual marketing processes into systematized tasks with HubSpot's marketing automation. So you can pay attention to your bottom line.
Inbound Methodology
O8 embraces HubSpot's inbound marketing strategies to build your sales process around the buyer's journey and bring customers to you.
Why HubSpot
HubSpot is a software-as-a-service (SaaS) company. It provides unified views of your customers across all of your teams.
The platform is the epitome of optimization — offering many functions within one system.
HubSpot is a CRM, a CMS, an e-commerce management tool, a ticketing app, a chat app, and an analytics tool.
You can sign up for separate plans, create your own bundle, or get the CRM Suite, which includes the Marketing, Sales, Service, CMS, and Operations Hubs.
With HubSpot, all your teams create connections with customers throughout their journeys.
These relationships allow your business to deliver best-in-class customer experiences.
HubSpot and O8
O8 loves HubSpot because you can customize it to fit your business needs — and it's easy to use.
The award-winning platform offers a great user experience with high-quality training materials.
But HubSpot's courses go beyond teaching you how to use its tools.
The platform covers many digital marketing topics on its blog — for free.
HubSpot also operates on a "pay as you grow" model.
You can start with the free CRM and add more tools as your business needs change.
Comprehensive Services
As a HubSpot partner agency, O8 helps your business get the most out of the features that come with each hub.
Marketing Hub: lead generation, marketing automation, analytics
Sales Hub: advanced CRM, meeting scheduling, payments
Service Hub: tickets, customer feedback, knowledge base
CMS Hub: drag-and-drop editor, SEO recommendations, website themes
Operations Hub: data sync, programmable automation, data quality automation
Why Brands Choose O8 for HubSpot CRM Services
Easy-to-read reporting dashboards
SEO and content marketing
Syncing with external paid ad networks
Nurture campaigns
CMS website integration (Drupal, WordPress, and others)
Salesforce integration
CRM customization, automation, and workflow setup
HubSpot CMS design and development
Sales enablement
Marketing services
Email marketing
Website design
Free HubSpot templates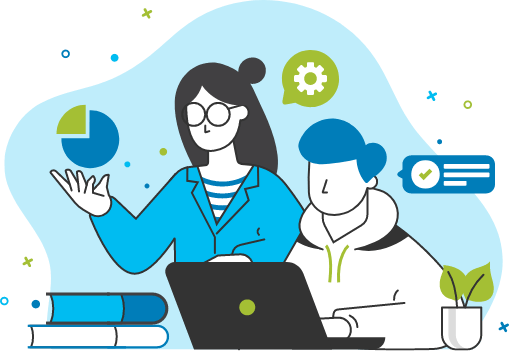 ---
Learn how this platform can grow your business by setting up a free, no-commitment consultation with one of our HubSpot experts today.
O8 is one of the top digital marketing companies with a proven track record, being recognized by Clutch in the following categories for marketing solutions and web development:

We assign an experienced Customer Experience Lead (CXL) to your account, who serves as the main liaison between your team and ours. 

Your CXL manages workflow, quality, skillset assignment, and timelines. You get a transparent project portal with an overview of all work being done.

We open up communication with your assigned team as they begin to become a part of your daily workflow.
Client Testimonials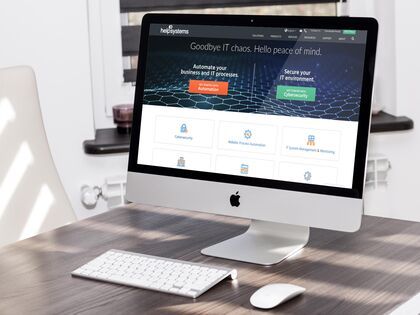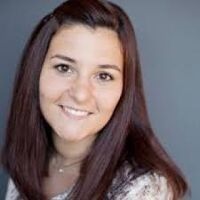 The team at O8 has been instrumental in helping our company elevate our web user experience...
Leila De la Fuente
,
Manager
As our company works to deliver essential medical products and services to our customers, O8 has been a critical partner in our efforts to drive greater awareness and respond quickly to customer needs.
David Wargin
,
Manager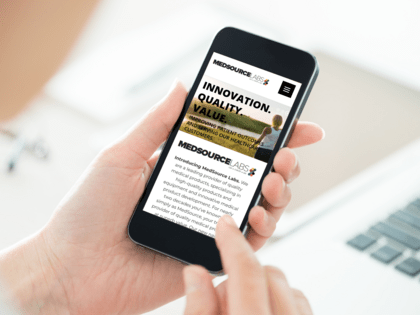 What Is a HubSpot Agency Partner?
As a HubSpot Solutions Partner, O8 has access to priority support and exclusive resources.
We use these assets from the platform's partner program for team education and client onboarding.
O8 highly recommends HubSpot to our clients because we use it in our daily sales and marketing operations.
What Does CRM Mean?
CRM stands for customer relationship management.
This software incorporates tools, strategies, and processes to access and organize your customer data.
A CRM helps you manage relations between your business and customers.
What Is a CRM Platform?
A CRM platform tracks interactions, data, and notes about your prospects and customers.
It gives your sales, marketing, service, accounting, and management teams access to real-time data. So they can personalize customer journeys at every touchpoint.
Storing everything in one CRM system reduces paperwork, accelerates communication, and enhances customer satisfaction.
Do I Need a CRM Platform?
If you want to scale your sales, marketing, and customer experience (CX) while ratcheting up company revenue to its highest possible level, then yes. Removing silos from all three of these company functions ensures a strong Revenue Operations or "RevOps" foundation.
Why Should I Use a CRM?
Organizations that use CRMs see increased rates of customer satisfaction and retention. If you're interested in business growth, use a CRM to:
Keep prospect information in a central location
Boost productivity among reps
Foster important business relationships
Help your team close more deals
Improve customer experience
Increase revenue
What Is a Martech Stack?
A MarTech stack is a group of technology solutions that help you run digital marketing campaigns.
Essential functions include automating tasks and streamlining workflows.
Your MarTech stack enables you to make data-driven decisions.
It also measures performance so you can maximize effectiveness and cut costs.
How to Choose the Best Martech Stack for Your Business
You don't want to assemble a random set of MarTech solutions and see how things go. Instead, you need to follow a step-by-step strategy to find the best mix of tools to achieve your business goals:
Identify needs
Take inventory
Determine budget
Research solutions
Choose your products
Install and test
Best CRM Platforms: HubSpot vs. Salesforce
HubSpot
HubSpot is a great CRM platform for small and medium-sized businesses (SMBs), enterprises, organizations, institutions, and startups.
It's user-friendly with a limited-feature free plan — plus paid plans with upgrades.
HubSpot is easy and budget-friendly without compromising on excellent features and the ability to solve complex problems.
However, it is lacking some of the truly complex, extensive features of Salesforce, although it is catching up each day.
Salesforce
Salesforce can be a solid CRM platform for mid-sized to large businesses, but it's extremely complex, more expensive, and much less usable than HubSpot.
The great thing is that HubSpot and Salesforce can be integrated, allowing the broader organization to enjoy the usability of HubSpot while leaving the complexity of SalesForce to smaller, more focused teams.
Salesforce offers sophisticated tools to manage leads and analyze opportunities.
Salesforce excels at customization, analytics, and advanced features.
Benefits of HubSpot CRM
The benefits of bringing a HubSpot CRM into your business may surprise you. With this platform you can:
Work within a centralized database across your organization
Manage prospect interaction and communication
Automate data entry
Get reminders to follow up with prospects
Organize contact data
Segment customers
Create sales reports
Forecast sales
Scale your sales process
Encourage team communication
Make administrative tasks efficient
Continue using the software as your company grows
How O8 Helps You Close the Loop
O8 teaches you how to use HubSpot's tools to close the loop and maximize revenue.
With closed-loop marketing (CLM), your organization identifies which marketing efforts lead to sales.
Here's how it works:
The sales team shares results with the marketing team.
The marketing team tests new ideas to improve marketing campaigns.
The marketing team generates better leads to share with the sales team.
The goal of CLM is to eliminate guesswork and show a return on investment (ROI) from marketing efforts.
Invest in CRM Marketing Software Today
At O8, we take the time to listen and align strategies with your team before setting goals and getting to work. 
These are the steps we will take to get the ball rolling:
Learn: Review what's working and what's not with your strategies. 
Assess: Discuss areas of opportunity for improvements. 
Plan: Present learnings and a plan to implement suggested improvements.  
Review: A project summary with critical next steps is delivered for review.