POWERFUL MARKETING ASSISTANCE
We seamlessly integrate with your team, adding the necessary role(s) on-demand so you get the right support, when you need it, from the correct skillset
You
We fill up to 18 different roles on an hourly basis
Any role can be filled by:
1

Your team members

2

Our team members

3

Both teams, via role supplementation
You
You
Need a dashboard to pull everything together? How about a customer data platform (CDP) or data management platform (DMP), all while worrying about various compliance issues like GDPR? This role handles such challenges.
Chief Marketing Officer (CMO)
You
You
A digital change agent to develop a plan and drive measurable results from your marketing and help select the proper marketing technology stack to grow your business.
Marketing Automation Expert
You
You
Marketing technology is growing in comlexity at a rapid place. We have technical marketing automation experts to handle the complex integrations, streamline and improve your marketing workflows, and make recommendations on a variety of platforms and tools.
You
You
Need help with defining goals, audience personas, key messages, and marketing or campaign strategy? We make sure your marketing has a goal and a plan to measure and achieve it.
You
You
Competitors outrank you on Google? Bounce rates too high? We ensure you have the right tools, data, and insights to optimize your site to rank and convert.
Paid Advertising Specialist
You
You
Cost per clicks too high? Campaigns aren't performing well? Targeting isn't on point? We find the right audience, drive the right traffic, and create ROI/ROAS.
Customer Experience + CRO
You
You
You need more out of your marketing. More conversions. More leads. More sales. It all starts with customer experience and conversion rate optimization (CRO). We find what is not working and optimize it with the customer in mind, moving the needle forward. 
You
You
A picture tells a thousand words, but copy can make or break a business. We write copy that gets rankings, grabs attention, and increases conversions.
You
You
Need more engaging and inspiring collateral? Want a website you can be proud to show your friends and colleagues? We design marketing that converts "pretty" to revenue. 
Chief Technical Strategist
You
You
Big technical decisions, hosting, DNS, security, disaster recovery planning...we help manage what you would love to ignore, but can't.
You
You
Ever had a project go sideways because the project manager didn't understand the technology? We've got you covered.
You
You
All the things you didn't know were important, until someone had to deal with them a few years later. We help you avoid technical debt.
You
You
Engaging experiences that translate to new business, conversions, leads.... We create powerful experiences.
You
You
Designers who have made their life's career out of all things web, who also understand CMS at a deep level.
You
You
That magical, complex user interface needs a specialist to handle it beautifully, with expertise that keeps the code maintainable.
You
You
Specialists in web development and custom programming, we handle the hard-core code with experience and care to ensure the finished product is maintainable.
Data and Business Analytics Expert
You
You
Everything from heatmaps and web analytics to more complex datasets, this role helps you gain insight and actionable steps from your data.
CRM and Integration Specialist
You
You
CRMs can seem easy on the surface, but they often require deep knowledge and can make or break your business. We fix entire CRM setups, implement and integrate new ones, and ensure best practices.
Attain Marketing Team Success!
Free Strategy Session and Customized Plan
We will contact you via email to schedule or answer any preliminary questions. Expect a response within 24 business hours. 
Get a no-obligation free strategy session and customized plan to attain marketing nirvana.
Discuss your marketing team structure, goals, pain points, and opportunities for growth.
Strategy sessions take only 10 minutes, whereas fractional marketing can save you countless hours over a period of time.
FROM OUR CLIENTS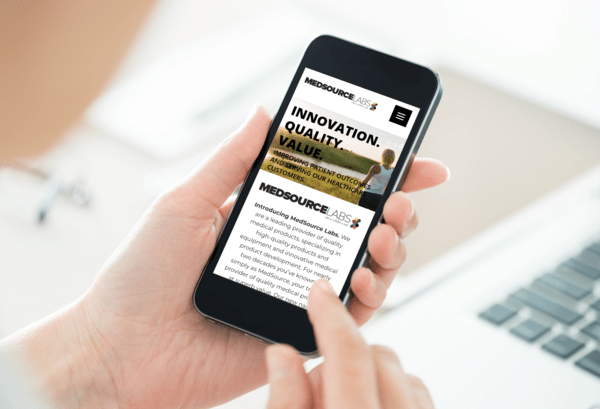 ...we continue to rely on O8 for their professionalism, expertise and long-term support. They are a valued partner and, in our view, an extension of our marketing team.
HOW IT WORKS
 We assign an experienced Customer Experience Lead (CXL) to your account, who serves as the main liaison between your team and ours.
Your CXL manages workflow, quality, skillset assignment, and timelines. You get a transparent project portal with an overview of all work being done.
We open up communication with your assigned team as they begin to become a part of your daily workflow.
HOW WE HELPED INOGEN ALLIANCE
Updated and simplified Drupal website and user journey experience
Technical SEO improvements
Created an interactive Associates map and interactive careers page
Built and optimized Google Ad campaigns
Performance dashboard
To track our progress and your marketing metrics, KPIs, and goals in Google Data Studio, HubSpot, etc.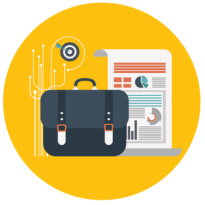 Customised KPI document
KPI document with a defined strategy, business objective, and measurable KPIs.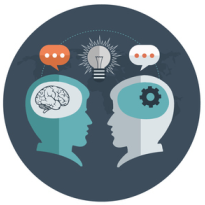 Integration With Our team
Integrate with our rock star team that fills all 18 roles at a fraction of the cost of hiring.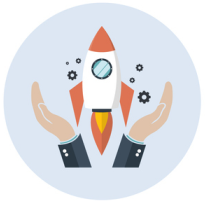 Extremely high retention.
The same people stay with you for years.
Dedicated Customer Experience Lead
Your point of contact who is trained in marketing and tech.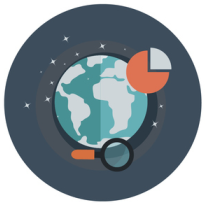 Access to our infrastructure
Access to our infrastructure for remote communication and collaboration.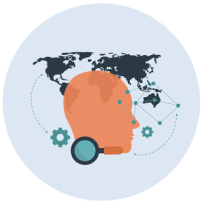 Neuromarketing expertise
We bring brain-based insight to your marketing!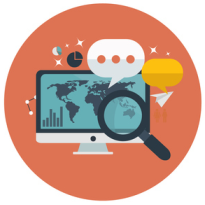 CMS Expertise 
Advanced expertise in Drupal, WordPress, and other open source CMS platforms.
Answers to questions we commonly hear:
Do you replace marketing team members?
Companies in trouble or facing a recession.
Historically we have not replaced anyone and instead have helped make existing marketing teams more effective, helping businesses avoid new hires. However, some companies may be faced with a great deal of pressure and tough decisions.
If staffing has been reduced or furloughed, we can often fill gaps at a lesser cost than rehiring.
No matter your situation, we can bring a fresh perspective that skyrockets your marketing ROI and pumps in new ideas.
Since all of our clients are marketing teams at other companies, we know what everyone else is doing right now, and can share ideas. Now is the time to infuse new knowledge, capacity, and ideas into your marketing and digital presence to help you adapt.
I already have several vendors / how is this different from outsourcing?
We have seen companies fire entire marketing teams because they outsourced so much of the work to vendors. These vendors rarely communicate and share knowledge, let alone act as a true extension of your team.
This causes inefficiency to skyrocket, results to plummet, and costs to soar. At a certain point, the CEO asks the marketing team, "what are you actually doing here?"
We call this inefficiency "vendor spaghetti." A fractional team is the best solution to vendor spaghetti. We call this "near-sourcing" since it is very different from outsourcing.  
But I already have a CMO or some of these other roles filled!
Great! Many of our clients do. But, unless your marketing team has all 18 roles filled and you're hiring to complete the last one, it usually makes more sense to hire a fractional team.  
Why not hire a traditional agency to do this work?
Traditional agencies do not function as an extension of your team. They want to win work and bill hours, whereas your coworkers just want your company (and hopefully you as an individual) to succeed. We act as your coworkers. If you don't succeed long-term, neither do we. 
Agencies generally want to take entire projects off your plate, whereas we want to help you execute projects – we still want your input, creativity, inspiration, and insider context and company knowledge. Also, many needs aren't even a "project" -- they're simple requests. We help you get those done, too.  
Finally, agencies tend not to be proactive or responsive, and simply do what they're told. They'll get back to you— on their timeline. A good coworker, however, is proactive, responsive, says something when they see something, and gives honest input and helpful suggestions. They know what needs to be done before you even have to ask. 
Do you work with existing marketing teams?
Yes, that's exactly how it works! Your existing marketing team holds the in-house context, internal company relationships, and works as our creative partner. 
We help them be more successful, produce stronger work, stay relevant and sophisticated, and focus on what they do best. Everyone wins!
If anything, we keep the threat of upper management at bay because the marketers we work with start producing better results by working with us! As the company grows, they do bring some of these roles in-house, and that's ok, we are happy for them when they do!
Why can't I just hire another marketer?
As digital marketing gets more technical and complex, marketers are wearing too many hats. It's impossible for them to wear all 18, and painful to wear more than a few.
This leads to burn-out, sub-par results, and marketing that just plain doesn't work.
It's impossible for one person to know and do everything.
I've heard of a "fractional CMO" before. How is this different?
Sometimes businesses hire a fractional CMO if they can't afford a full-time, experienced CMO at upwards of $175,000 per year.
You can get the same benefits of a fractional CMO at about half the cost, plus our 18-role team.
Whereas a fractional CMO's revenue is usually spread across one person, ours is spread across a team, so we cost less.
Unless they work with us, a fractional CMO does not have a team like ours at their disposal. Instead, they hire contractors and agencies who: 
don't know you or each other
aren't part of a team; aren't part of your team 
are more costly and less efficient than a consolidated team
don't share the same knowledge and processes
don't share the same desire to serve you