Stop Taking Shots in The Dark. Meet Your Customers Where They Are.
A traditional one-size-fits-all approach to lead generation built on assumptions can lead you down a costly path to failure. Not only do you risk throwing money in the wrong places, but you also risk:
Tainting your reputation 
Overwhelming potential leads
Targeting the wrong audiences
Generating the false customer profiles
Missing out on valuable customer data
Developing the wrong content 
Bottlenecks in your funnel 
How We Make B2B Lead Generation Easy For You
As lead generation experts, O8 has decades of experience testing and implementing strategies to attract the highest-quality prospects for B2B businesses. Here are a few ways we make that a reality:
Data-Driven Approach
We help you separate fact from opinion and dismiss assumptions to finetune your personas and ideal customer profiles, understand their values, and elevate what connects most effectively with them. This data-driven approach maximizes your investment by channeling lead-gen marketing efforts and cash into what works best rather than taking shots in the dark.
Go-To-Market Implementation
Our cross-functional team follows a holistic go-to-market approach and repeatable process that involves continually refining ads, landing pages, and content. This narrows your targeting to get a leg up over the competition more effectively, improving the quality of your lead gen marketing assets at every step of your growth journey with buy-in from key stakeholders. 
Expert Tools and Technology
 As a Hubspot Partner Agency, we use best-in-class contact forms, pop-ups, and integrations to capture and nurture leads through conversion with in-depth data on navigation and user flow. This formal system helps organize all your contacts in a central database, allowing for easy management and lead scoring to speed up the sales process with complete visibility and alignment.
O8 B2B Lead Generation Agency Services
O8's proven lead generation process utilizes a multifaceted approach to attract, score, and nurture qualified leads to convert them quickly into customers. As your agency partner, help develop and maintain the following: 
Buyer and auidence personas
Lead scoring and qualification
Strategic content and lead magnets 
Ebooks, webinars, case studies  
Nurturing and automation
Demand generation
Sales consulting and pipeline analysis
Conversion rate optimization
Ad creation and targeting 
Lead nurturing 
Email marketing 
Holistic digital marketing strategy
CRM/CMS setup and training
Search engine optimizations 
User experience and journey mapping 
Go-to-market strategy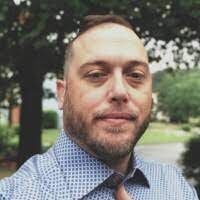 The physician recruiting ads are providing us with 5-6 physician leads a week. Thank you for the expertise, it's working better than expected.
Ryan Furlough
,
COO
Why Brands Choose O8 For B2B Lead Generation Services
O8 has been driving predictable growth for several businesses in diverse markets and verticals for over a decade. Beyond being enjoyable people to collaborate and work with, there are a number of reasons clients continue to work with O8, including:
Commitment to providing measurable results
Strong partnerships with marketing automation vendors
Fractional model to support your in-house teams
A holistic approach to growth and DIO framework 
Work prioritized for the highest positive business impact
Transparent project management
Expert collaboration and knowledge transfer
Helping you maintain complete control of your data, platforms, and assets
We don't lock you into long-term contracts
Nimble, agile, and offer aligned solutions rather than bloated deliverables
Avoiding cookie-cutter solutions. We deliver fresh ideas and an approach that's unique to your business
Ready to Learn More?
At O8, we take the time to listen and align strategies with your team before filling your pipeline with new leads. 
These are the steps we will take to get the ball rolling:
Learn: Review what's working and what's not with your system. 
Assess: Discuss areas of opportunity for improvements. 
Plan: Present learnings and a plan to implement suggested improvements.  
Review: A project summary with critical next steps is delivered for review. 
Start driving high-quality leads today