Struggling to Generate High-Quality B2B Leads?
Most B2B lead generation is plagued by:
Low-quality leads
Inaccurate contact information
Lack of transparency
Overpromising and underdelivering
Unpredictable lead flow
Paying per-lead gets expensive
Unideal customer profile
Long contract terms
The Modern Solution
Modern B2B Lead Generation is hard, especially for complex sales processes and high-ticket solutions. Buyers are smarter and they don't want to talk to salespeople. Cheap, short-term solutions will lead to the same subpar results.
Our solution provides:
High-quality leads
Accurate contact information
Transparency and delivering on promises
Stable lead flow
A recurring revenue engine rather than per-lead pricing
Targeting your ideal accounts
Flexible, month-to-month contracts
Proper expectations management
---

Proven Process
We follow a proven process to deliver multi-year growth every time. This process is flexible based on your needs.
Inbound + Outbound
Every high-growth company has a solid mix of inbound and outbound go-to-market strategies. We pair both methodologies to drive higher lead volumes.
Growth Machine
You need a strong inbound machine to provide fuel to your outbound efforts, such as inbound leads, company IP address identification, and retargeting audiences. 
O8 B2B Lead Generation Agency Services
O8's holistic lead generation process matches modern B2B needs for complex buying processes, combining the power of digital marketing and sales:
Buyer personas and ideal customer profile (ICP) definition
Buyer-focused messaging and asset development
Growth marketing
Demand generation
Search engine optimization for inbound
Paid advertising and media buying
ABM campaigns
Lead nurturing and scoring
Sales and marketing automation
CRM configuration
Unique value proposition development
Go-to-market strategy 
Sales consulting and pipeline analysis
Outbound pitch creation
LinkedIn organic and thought leadership strategies
Automated LinkedIn outreach campaigns
Sales coaching and fractional sales leadership
Outsourced SDR
Appointment setting and outbound calling
---
We have a partnership with Deal Force who does pay-for-performance appointment setting. However, their success rate depends on the quality of your messaging, offer, ICP parameters, and sales process.
The Lead Generation Approach
No matter where prospects are in their journey, we use the following tactics in a repeatable manner to meet their expectations and reinforce your lead gen strategy.  
Lead Awareness 
Combining digital marketing strategy, expert ad targeting, and proven inbound marketing and conversion techniques to grow your business.
Lead Nurturing 
Building trust in your products, services, solutions, and expertise through carefully crafted strategic content, events, and experiences.
Lead Scoring
Collecting, collating, and analyzing data to extract key insights on the most valuable leads to pursue while continually fine-tuning persona profiles.
Lead Conversion
Conversion Rate Optimization (CRO) using top-of-the-line tools and cutting-edge neuromarketing techniques to turn your website visitors into generated leads.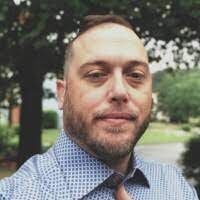 The physician recruiting ads are providing us with 5-6 physician leads a week. Thank you for the expertise, it's working better than expected.
Ryan Furlough
,
COO
Why Brands Choose O8 For B2B Lead Generation Services
O8 has been driving predictable growth for several businesses in diverse markets and verticals for over a decade. Beyond being enjoyable people to collaborate and work with, there are a number of reasons clients continue to work with O8, including:
Commitment to providing measurable results
Strong partnerships with marketing automation vendors
Fractional model to support your in-house teams
A holistic approach to growth and DIO framework 
Work prioritized for the highest positive business impact
Transparent project management
Expert collaboration and knowledge transfer
Helping you maintain complete control of your data, platforms, and assets
We don't lock you into long-term contracts
Nimble, agile, and offer aligned solutions rather than bloated deliverables
Avoiding cookie-cutter solutions. We deliver fresh ideas and an approach that's unique to your business
Lead Generation Vs. Demand Generation
While similar, generating leads and creating demand are two different inbound marketing tactics that work toward distinct but closely unified goals.
At the top of your funnel, demand generation is a strategy to build your brand identity and reputation, creating a foundation of loyalty, trust, and education for long-term success. Lead Generation, however, focuses on capturing interest and targeting buyers to drive sales conversions in the short term. 
An underlying truth and key to success is that ultimately demand generation must generate leads, and the separation between the two strategies is artificial. Fewer leads will convert if your messaging, design, or other brand attributes are suboptimal, and so too will you have fewer leads if you generate less demand. We help you strike the delicate balance between the two, always prioritizing highest-impact strategies and solutions that will generate leads sooner rather than later.
Ready to Learn More?
At O8, we take the time to listen and align strategies with your team before filling your pipeline with new leads. 
These are the steps we will take to get the ball rolling:
Learn: Review what's working and what's not with your system. 
Assess: Discuss areas of opportunity for improvements. 
Plan: Present learnings and a plan to implement suggested improvements.  
Review: A project summary with critical next steps is delivered for review. 
Start driving high-quality leads today