Financial Services Marketing: Everything You Need to Know
Reading time: 10 minutes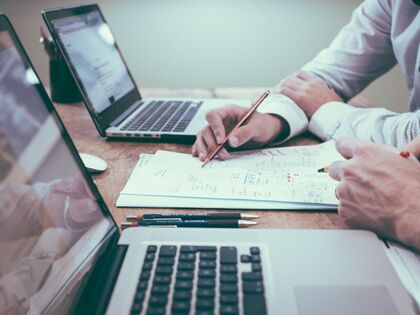 Digital financial service marketing can be a significant growth center for a financial services provider, but only when well understood and effectively implemented.
Without an effective strategy, more money will be wasted on acquiring leads instead of nurturing them and turning them into lifelong customers and advocates.
The path to success lies in evaluating internal financial services marketing resources and strategies and determining what gaps to bridge to generate the expected ROI.
Introduction 
Financial services marketing accounts for 14% of total digital advertising spend globally, yet for $92 spent acquiring a lead, only $1 goes to converting them into a customer. While this gap may appear like an oversight, the reality is more nuanced.
Financial service providers seeking to market their products effectively must navigate a complex marketing landscape filled with regulatory and compliance obstacles while relying on outdated traditional marketing methods.
As a financial services provider, effectively marketing your products requires a reboot, one that starts with a deeper understanding of digital financial services marketing, what it is and how it works.
What is Financial Services Marketing?
Financial service marketing uses various marketing strategies and techniques to create and drive awareness of financial products. The process goes further to capture leads and convert them into loyal customers through a series of ongoing marketing campaigns.
Marketing of financial services utilizes two primary methods:
Digital marketing: including inbound channels like blogs and outbound channels like PPC ads
Traditional marketing: including TV, radio, print, and signage
Most financial service providers will use a mix of digital and traditional marketing. However, due to legacy practices, most rely more on traditional marketing channels. This is changing as digital marketing campaigns in the financial sector are being shown to be effective means of reaching customers. It's important to know what these new marketing efforts are achieving to implement them yourself successfully.
Effective marketing of financial services drives awareness, reduces customer acquisition costs, drives down churn, and bolsters revenues.
Why Does the Financial Services Industry Need Financial Services Marketing?
The financial services industry is one of the oldest in the world. Moreover, everyone needs financial services at some point in their life. These two factors may make it seem that financial organizations have the unique luxury of sitting back and having customers come to them. While this used to be the case, several factors have rendered this stance ineffective and dangerous.
They include:
Commoditization: Standardization of financial products has made it harder to differentiate from the competition.
Disruptive FinTechs: Aggressive FinTechs (Financial Technologies) challenge the status quo and completely upend the established order.
Lack of trust: The financial industry has suffered a loss of confidence in the eyes of customers; trust it must painstakingly win back.
Regulatory barriers: Tighter regulations are making it harder to market aggressively.
Digital transformation: Advances like marketing automation are rendering traditional marketing methods ineffective.
Digitization: Digital-first customers expect enhanced and personalized digital experiences.
With these barriers to success, financial service providers must create and implement innovative financial service marketing strategies that lead to new business.
Read more about the challenges of marketing financial services here.
Which Financial Institutions Can Benefit from Financial Services Marketing?
Financial services marketing can benefit entities involved in selling any financial service.
Some of these entities include:
Retail and commercial banks
Investment banks and companies
Brokerages
Insurance companies
Credit unions
Credit card companies
Mortgage providers
Accounting and tax advisory firms
Asset-based lending and equipment financing
Factoring
It is important to note that these entities often fall under different laws and regulations. As such, and depending on the type of entity, marketing activities must consider the appropriate requirements.
Ready to start embracing a digital-first financial services marketing strategy?
What Differentiates Financial Services Marketing?
Unlike other industries (except perhaps the medical sector), the financial services industry must adhere to a raft of marketing requirements and regulations.
While these rules are in place to ensure the protection of customer interests, they act as a significant barrier to marketing financial services.
Here are some examples:
Affiliations: All marketing must indicate appropriate affiliations, such as "Member FDIC."
Truth in Advertising Act: States that "no advertisement may be misleading or deceptive, should be based on scientific evidence whenever possible and cannot be unfair."
Truth in Savings Act: Prevents financial institutions from withholding information from business owners or individuals related to checking, saving, and investment accounts.
Fair Lending Laws: Prohibits discrimination by demographic or any other trait when providing credit.
These are but the tip of the iceberg. From a marketing perspective, these laws represent a complex marketing landscape that can lead to a hefty fine if any of these rules are breached.
[RELATED: Financial Services Marketing Challenges and How to Solve Them]
How to Approach Marketing of Financial Services the Right Way
Digitization has shifted control from the marketer to the consumer, a seismic shift that has significant implications for financial services marketing.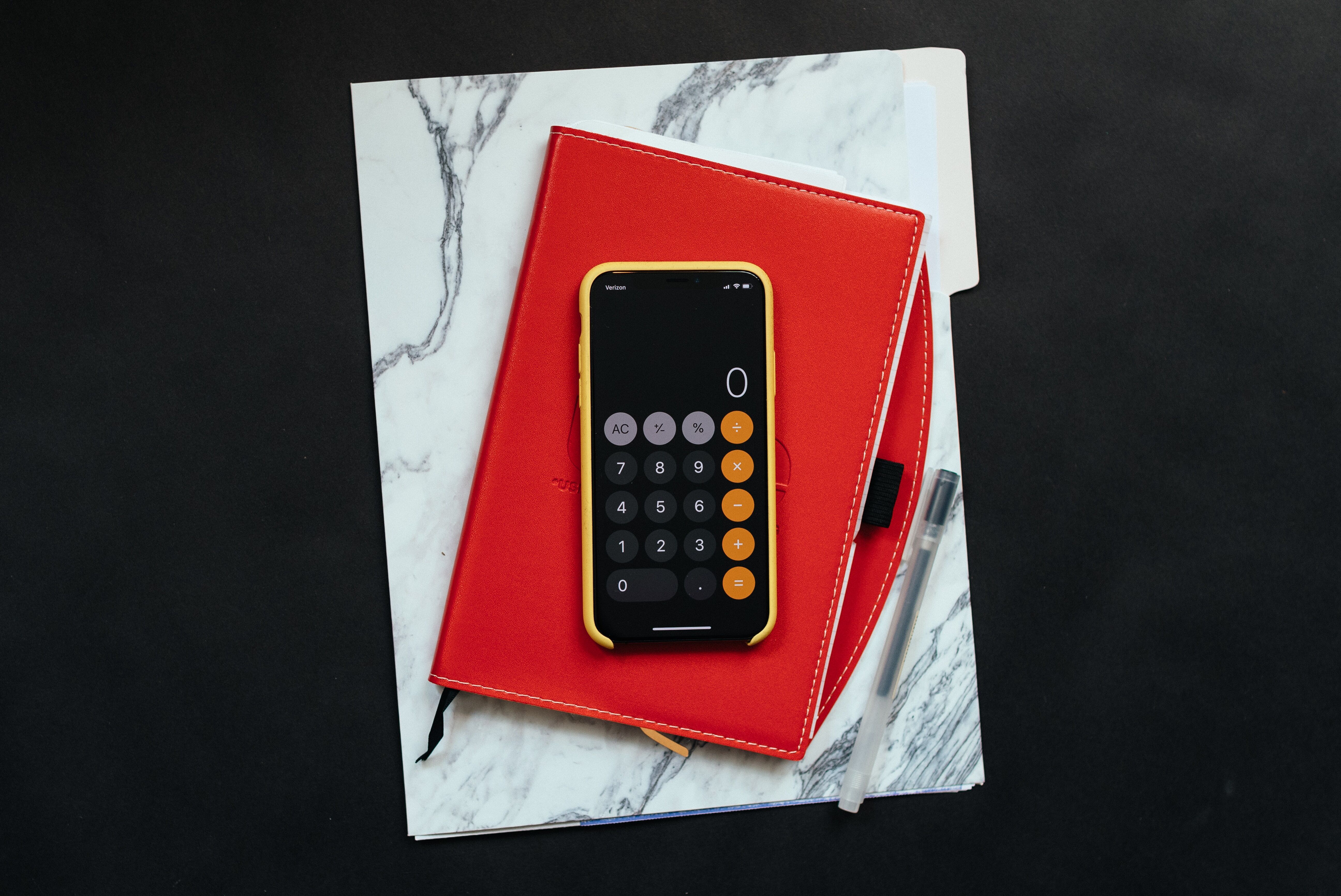 According to
Google
, financial-related queries like "
financial planning
" and "
financial advisor
" rose by between 60% and 115% in the past two years. The same study, conducted in conjunction with the Boston Consulting Group, found that up to 50% of offline investors first gather information online.
These statistics point to a common theme: digital is giving consumers more control and power over the financial decision-making process.
How can financial service providers respond to this new norm? By evolving, adapting, and mapping marketing efforts to a digital-first customer journey.
O8 has the tools to help you bring in new traffic for your financial services with advanced digital marketing strategies.
Digital-First Financial Services Marketing Strategy
Reaching digital-first consumers requires a digital-first financial services marketing strategy. For financial service providers, this means incorporating the following tactics into your overall strategy.
Embrace Digital Marketing
Financial service providers have historically relied on traditional marketing, yet today, relying solely on traditional channels is a losing strategy.
Embracing digital marketing techniques like pay-per-click (PPC) advertising, email marketing, search engine optimization (SEO), search engine marketing (SEM), content marketing, and social media marketing has become the only way to reach a digital-first consumer.
Moreover, digital marketing must be elevated to the same level or higher than traditional marketing, including getting an equal or higher share of resources. Simply treating it as an add-on is no longer the right approach.
Go Omnichannel, Including Social Media
Omnichannel digital marketing is incredibly popular in the digital marketing space, and rightly so.
Omnisend found that omnichannel marketing campaigns gain 18.96% engagement compared to 5.4% for single-channel campaigns. Similarly, they achieve a 90% higher retention rate compared to single-channel campaigns.
For financial services marketing, this means campaigns must offer an integrated experience across websites, mobile apps, text messaging, email, social media, and other digital channels.
Additionally, integrated campaigns must respond across various touchpoints, including adjusting to customer interactions. For instance, a customer opening a marketing email triggers a text message with a landing page link.
Use Content Marketing to Educate and Empower Customers
Facebook IQ, a Facebook research firm, published a report stating that only 8% of millennials trust financial institutions for guidance. While the reasons for this distrust are varied, these numbers show that financial service providers have an uphill task ahead of them.
Regaining trust requires "relationship marketing," an approach that educates and empowers customers to make the right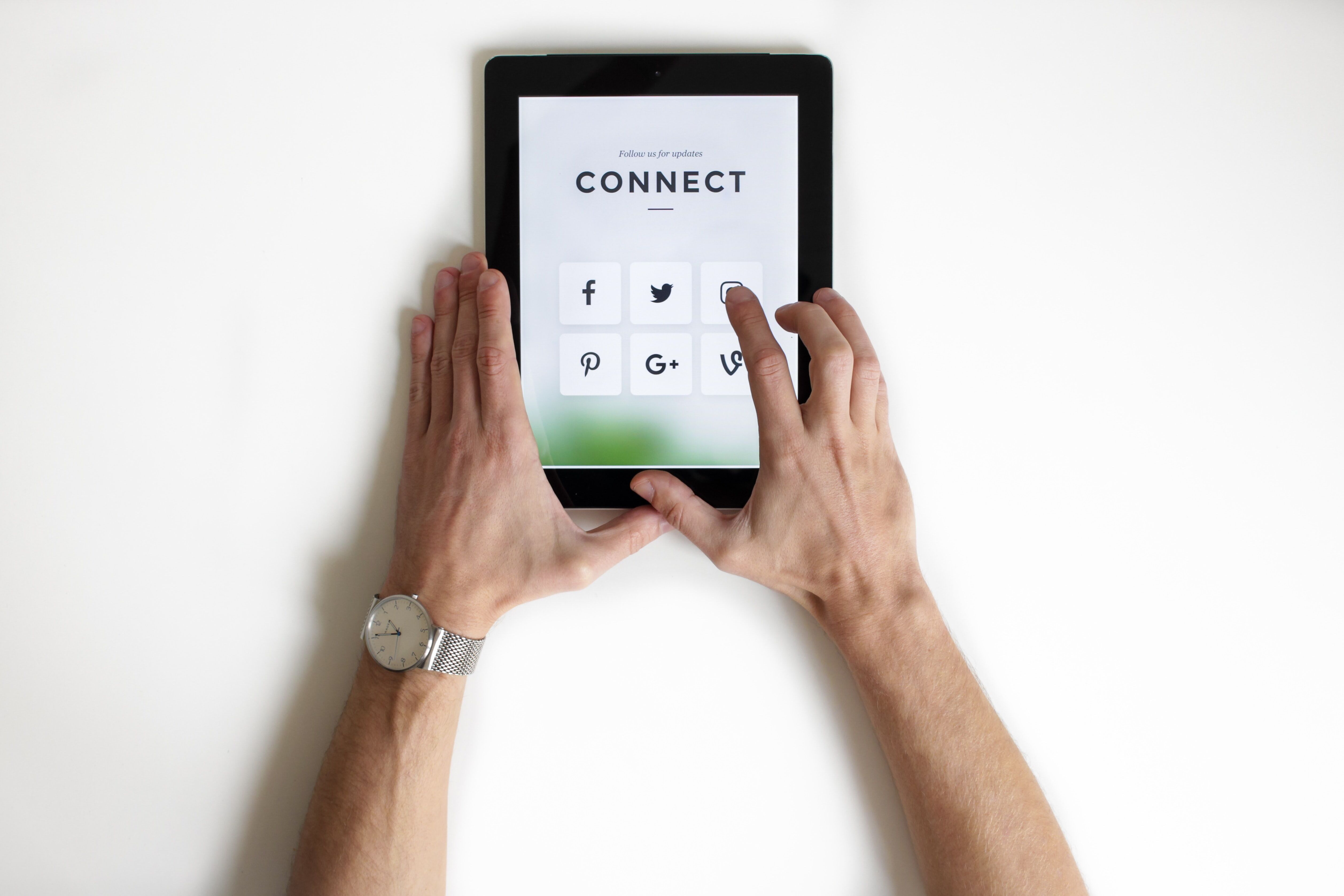 decisions in their lives.
The best tool financial service providers can use to achieve this is content marketing, an inbound methodology that generates high-value content (text, video, audio) and attracts, convinces, and converts prospects.
One research paper found that customer education through a compelling content strategy was the strongest determinant of client loyalty in financial services.
Connect and Engage
In an age of mega brands and faceless corporations, consumers are gravitating towards more humanized brands that care about the same things they care about.
Including community marketing in a financial services marketing strategy, especially on social media platforms, can effectively rally customers around a brand and a common cause.
While other marketing techniques are primarily conversion-oriented, community marketing is conversation-oriented. Through heartfelt conversations, a financial brand can differentiate itself and, in the process, pull ahead of the pack by winning more mindshare.
Standardize and Optimize Branding and Messaging
Branding like logos, profile pictures, header images, and banner ads should share a common theme and design across all channels. As customers interact with your brand across various channels, they should experience continuity and familiarity, crucial factors in building trust and gaining more mindshare.
Meanwhile, messaging should be consistent across channels, drawing from a core messaging brief that informs all messaging across channels.
Besides standardization, branding and messaging should be optimized for each channel, including adjusting for:
Brevity (Twitter)
Imagery (Instagram)
Audio-visual (YouTube, Facebook, webinars)
Authority (LinkedIn, influencer marketing)
Searchability/SEO (website, business blog)
Design Frictionless Digital Experiences
Confusing content and visuals and unclear navigational structures can reduce the effectiveness of a financial services marketing campaign.
With more friction (the challenge of completing a task) comes the risk of customers bouncing off the website/app/profile and going to a competitor. In fact, 88% of online consumers are less likely to return to a website after a bad customer experience.
A streamlined digital experience can include:
Removing unnecessary steps in navigation (e.g., linking directly to a download instead of to a downloads page)
Optimizing web pages so they load fast on desktop and mobile
Continually analyzing and optimizing the overall digital experience based on customer data and analytics
Personalize All Touch Points
A Marketo survey found that 63% of consumers are annoyed by generic marketing blasts. Conversely, 78.6% of respondents said they would be more likely to interact with a brand that sent them offers based on prior interactions with the brand.
Personalized marketing incorporates who the customer is, what action they have taken, and what they will likely do next. Financial services companies should leverage the treasure trove of consented data they have access to in creating such experiences.
Low hanging fruit in this regard would be personalization through email automation. Through a carefully crafted drip campaign, financial brands can run effective campaigns that feel personal for each customer.
However, personalization must go beyond just mentioning the customer's name in the greeting. Deeper personalization includes connecting the dots between actions, such as sending a link to a relevant blog post, case study, or infographics that further educate the customer based on a recent inquiry.
Optimize the Customer Journey
Customer journey optimization is a powerful tool financial brands can use to lower their marketing costs while increasing conversions.
An Aberdeen Group research paper found that companies that invest in customer journey management increase marketing-driven revenue by 24.9% YoY, reduce service costs by 21.2%, and reduce the average sales cycle by 16.8%.
Some of the techniques available include:
Data-driven customer segmenting
Optimizing journeys for each target audience
Linking each segment's customer journey to customer care touchpoints
Investing more in the middle of the funnel and not just top and bottom of the funnel

Leverage Technology
Marketing automation like CRMs, chatbots, artificial intelligence, email automation, and real-time analytics are no longer a nice-to-have but a must-have for financial service providers. However, it is essential to avoid adopting marketing automation technology without a clear strategy.
For example, chatbot adoption grew by 92% in 2019, yet at the same time, 60% of people would rather wait to speak to an agent than talk to a chatbot.
Successfully adopting marketing automation requires:
Evaluating your customer base
Setting aside a budget to follow through with the implementation
Understanding the quality of collected data (is it worth the investment?)
Ensuring you have the resources to utilize the technology fully
Collect Marketing Data and Analytics
Understanding financial services marketing ROI is crucial to ensuring suitable investments are made. However, without data, it becomes challenging to gain this perspective.
A Neustar report found that top-performing campaigns (exceeding growth plans by 25% or more) were more data-driven than lagging campaigns. For financial service providers, this means combining consented data from CRMs, social media, email, and other channels into a unified data structure that can provide actionable insights for better marketing ROI.
Embracing data-driven marketing will improve ROI and lead to more personalized experiences for customers, another significant component of overall business success.
Master Financial Services PPC
Pay-per-click advertising for financial services comes with restrictions both on the regulatory front and the advertising front.
As mentioned earlier, financial service providers must adhere to a strict code of conduct as stipulated in various laws. Besides, advertising networks like Google also restrict advertising of financial services.
For instance, Google does not allow advertising of short-term loans (like payday loans), credit repair services, or high APR personal loans.
Cost-per-click is also much higher for financial services, with some keywords costing as much as $50 per click. Understanding and mastering PPC is crucial to preserving ad dollars. Your best bet is to invest in high-impact PPC advertising.
Partner with a Financial Services Marketing Agency
Larger financial service providers like commercial banks benefit from having internal digital marketing teams to drive their marketing agendas. For a small business with fewer resources, partnering with a financial services marketing agency is a better option than relying on limited internal resources.
Going with a digital marketing agency means partnering with a dedicated team of financial services marketers that are up-to-date with the latest financial services marketing trends, tools, and techniques.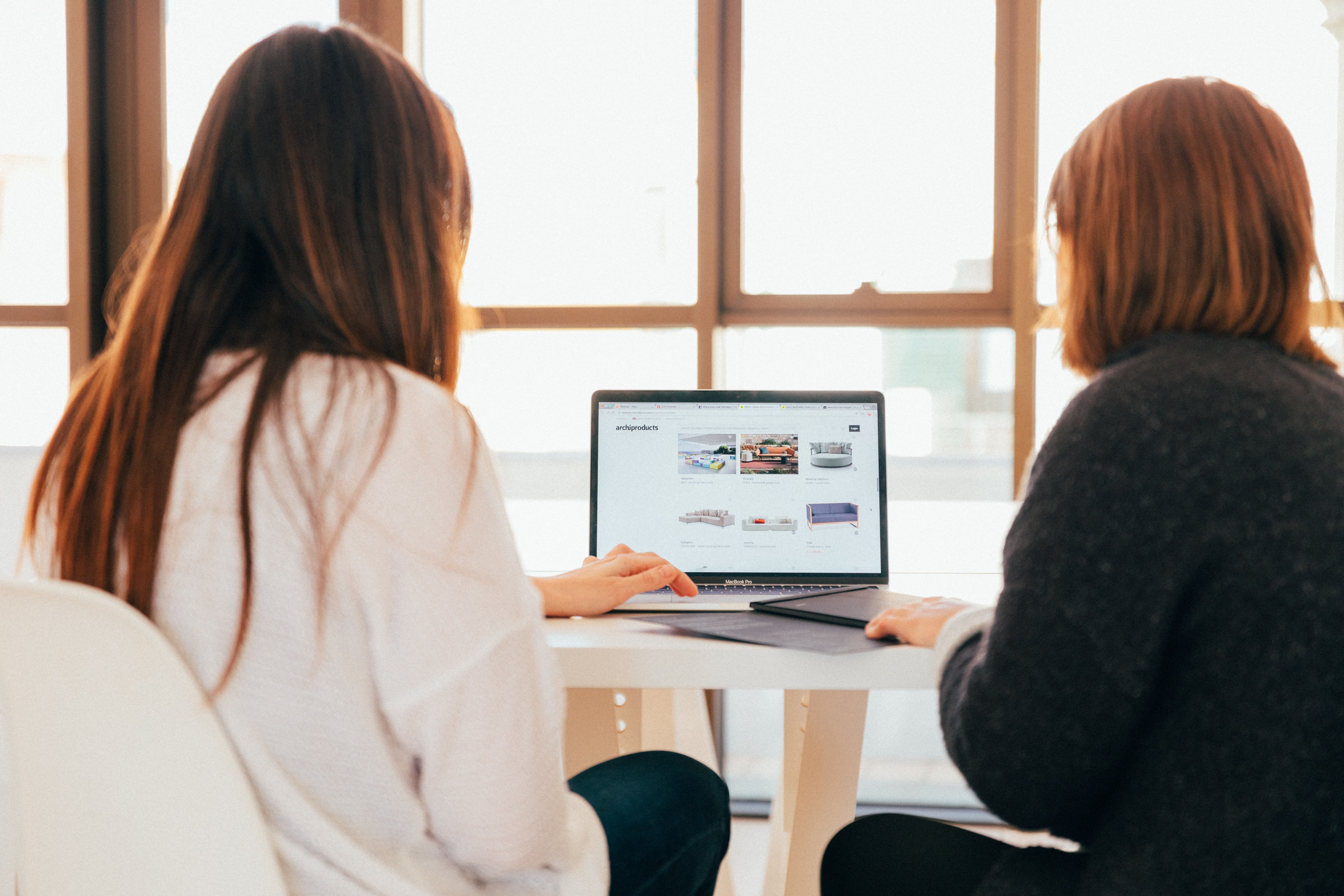 O8 has the team and tools to help you bring in new traffic for your financial services business with advanced digital marketing strategies. As a specialized financial services digital marketing firm, we invest significantly into understanding and mastering financial services marketing, so you don't have to.
Contact us today to request a free consultation with our digital marketing team.
---