SEO Audit for DevOps Institute
SEO, backlink, and keyword audit to increase the website traffic for a global learning IT company.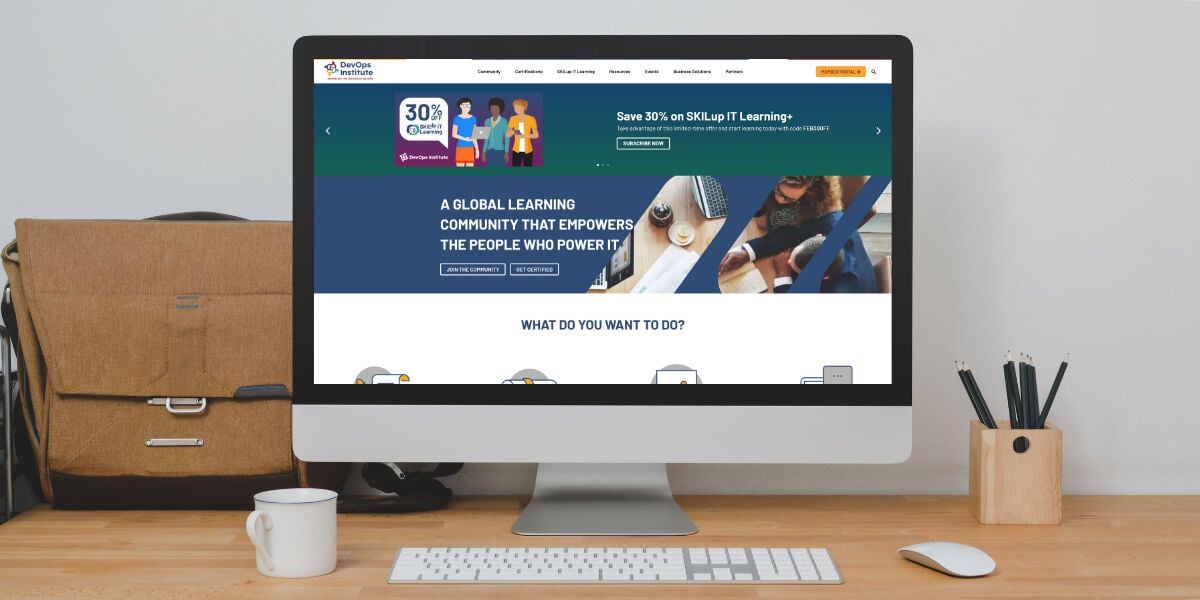 About the Company
DevOps Institute is a global learning community focused exclusively on all things DevOps with a mission to empower the people who power IT, giving them both the technical and personal skills to truly transform their business with technology. Offering deep practical knowledge, a large professional network, respected certification programs, and insider events, DevOps Institute helps IT professionals embrace and shape the future of IT.
Website: https://www.devopsinstitute.com/
Project Description
The goals of the project were to attract more website traffic, become more competitive, and position their website so that it could adequately tell their story. O8 worked toward helping them achieve these goals by thoroughly studying and evaluating their website; doing a site crawl, comparing it to competing websites, running tests, and core vitals, checking DevOps's Google Ads, and using Hotjar to measure the website's performance. After gauging the strength of the website, O8 ran SEO and backlink audits and researched keywords to increase the website traffic.