5 Reasons Why Companies Use Agencies to Outsource Marketing
Reading time: 9 minutes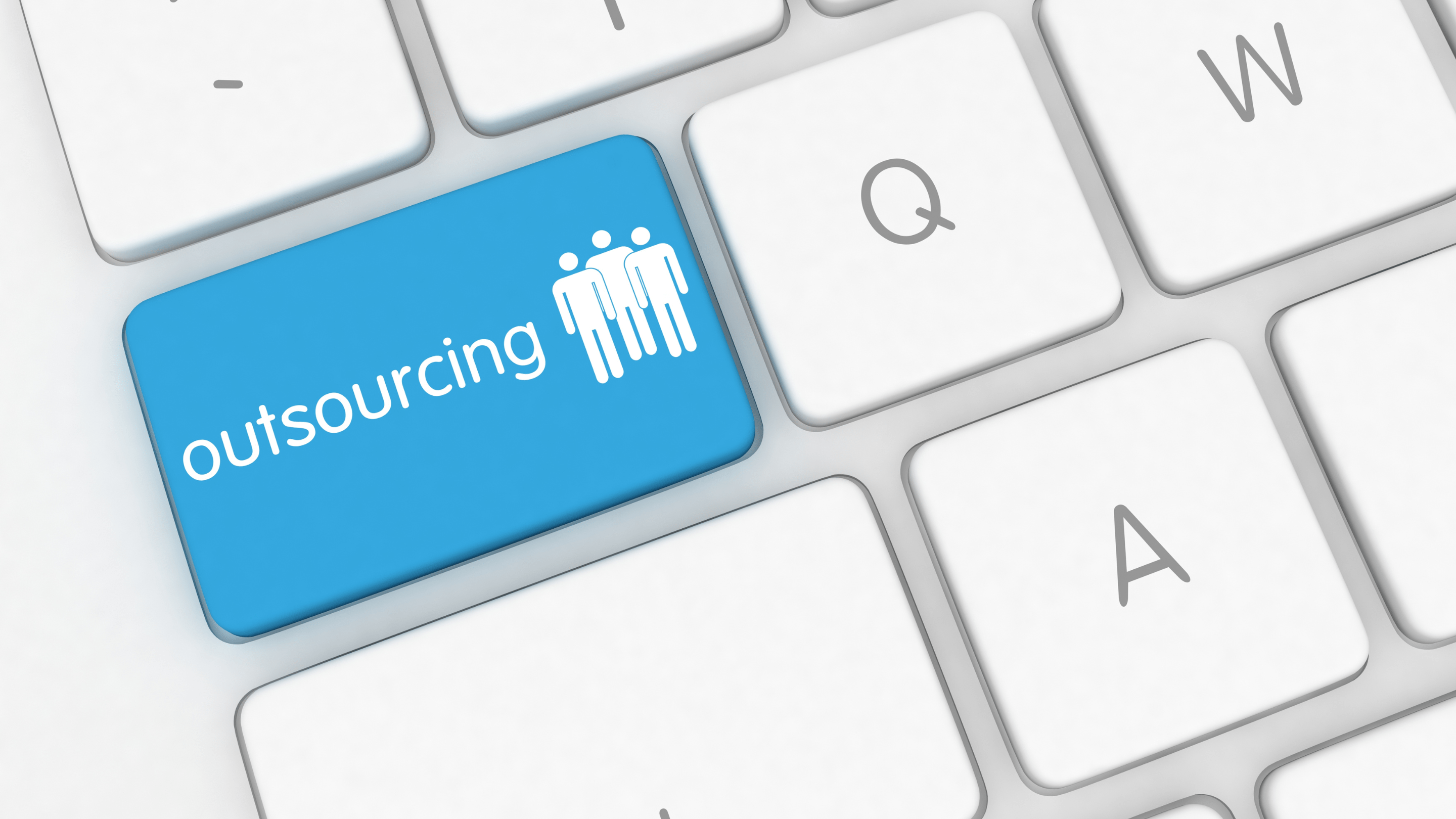 It's not uncommon to experience looming deadlines, a full plate of tasks, or some that just might be out of your wheelhouse. Instead of taking it all on and falling short, finding the right resources to assist in completing your marketing goals and the pile of tasks can save you both money and the added stress of taking it on alone.
The need for specialized talent has continued to grow as the marketing world continues to evolve. Why not get access to it at a fraction of the cost of hiring a full-time employee. Here lies the value of outsourcing your marketing to an agency with the experience and flexibility to help you grow and achieve your goals. So let's dive in.
What is outsourced marketing?
Outsourcing involves entrusting a competent third party with specific tasks or partial control over aspects of your company. Third-party marketing agencies offer specialized knowledge, necessary resources, and qualified personnel for a full range of marketing services.
Because many agencies use cheap labor, hire generalists, and deliver underwhelming results, some companies associate "outsourcing" with these terms. Throughout this article, we aren't referring to these agencies but to the kind of marketing agency that will meet and exceed your financial goals.
If you are ready to outsource your marketing to an agency that meets and exceeds business expectations and reports on these accomplishments, learn more about us.
Explore how to easily fill gaps in your marketing team
Who uses outsourced marketing?
If your company has never outsourced anything, you could be unsure of why, who, when, what, and where to outsource. These questions may be confusing to you.
Outsourcing has advantages, regardless of the company's size or the services it offers. Outsourced marketing is widely used by companies of all sizes (i.e., small, medium, and large) and in all sectors. The only thing that separates large and small businesses, or even a startup company is the type of outsourced marketing solution they may need.
Companies around the world have started to comprehend this idea more and more. They understand that by outsourcing non-core tasks, they may better concentrate on the purposes for which their company was established.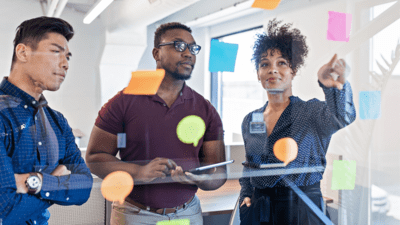 Why outsource digital marketing?
Marketing is one of the most important areas to invest in when a company wants to grow, yet many companies frequently struggle to find the time and money required to create and implement a marketing strategy. There are many advantages to outsourcing versus utilizing an in-house team. One or more of your marketing tasks to an outsourced marketing agency can be cost-effective. From lower overhead costs and the flexibility to scale up your marketing initiatives fast to getting access to the newest tools and sector knowledge - outsourcing companies come in handy.
Keeping a paid in-house marketing team on staff can be expensive and frequently unneeded depending on your marketing needs. By employing an outsourced marketing agency anytime you need marketing materials, you only spend money when it is truly necessary. From content creation to LinkedIn lead generation, web development, and website design. Outsourced digital agencies prove to be effective to almost any marketing budget.
Here are five reasons why companies use agencies to outsource their marketing initiatives:

1. Your competitive edge will increase with marketing expertise.
Your company may have distinguished goals for a marketing plan but lack the time and funds necessary to put it into practice. Or maybe your company sells cutting-edge goods but doesn't know how to get in touch with the correct clients. A marketing strategy needs long-term planning, a concise narrative, and strategic brand alignment to achieve the best outcomes for your target audience. By combining your organization with existing knowledge, outsourcing prevents delays.
When you outsource your marketing, you're putting your job in the hands of marketers who have made it their career to work with businesses just like yours and have the know-how and resources to make it happen.
A marketing agency may work as an extension of your team, taking your ideas and turning them into reality. They can do everything from creating a brand identity and rebuilding your website to devising a content marketing plan and securing media coverage. Allowing an outsourced digital marketing team to work under an in-house project manager is always an option for those projects that require extra handholding.

2. Lack of time and resources shouldn't impede the expansion of a company.
Many business owners have their marketing plans in mind, but they frequently lack the time and money needed to carry them out. Even the best marketing plan won't be successful if it's not prioritized or consistently carried out. Outsourcing your marketing activities doesn't mean giving up on your ideas; rather, it makes use of professionals who can assist in making those concepts a reality.

3. Return on investment is much greater than the initial investment
Cost is the main deterrent for businesses from outsourcing their digital marketing activities. The most successful businesses and astute business owners regard marketing as an investment in their expansion rather than as an expenditure. While there are certain fees associated with using an outside agency, there are substantially fewer administrative expenses. Gaining access to a whole team of marketing experts—typically for much less than the cost of one full-time employee—is one of the main advantages of outsourcing digital marketing efforts. Additionally, it avoids the extra expense of modern equipment and technology as well as continual professional growth.

4. An invaluable asset is an outside perspective.
Accessing perspectives outside the purview of your internal team is a less obvious but no less significant advantage of outsourcing your marketing. Using outside resources to lead marketing initiatives like branding, content generation, and graphic design can let in fresh, original suggestions from a group of objective professionals.

5. Devoted attention to particular marketing projects
When it comes to specialized marketing projects that demand a lot of time, money, and/or expertise, like a website redesign, a rebranding initiative, a content marketing strategy, or a media relations program, this is a wonderful moment to outsource your marketing activities.
How to outsource marketing?
The choice to outsource is a significant one that calls for both a financial commitment and a cooperative working relationship between the companies. Therefore, it can make more sense to use a combination of the two, or to keep some jobs in-house if you have the resources and funding to do so. You have three options for outsourcing:
Completely outsource your marketing.

Keep all your internal marketing initiatives.

Combine internal and external marketing efforts.
Companies will have different requirements. Your financial circumstances, as well as the expertise, capability, and skill set of your existing in-house staff, will influence which alternative you choose.

Curious how outsourcing works in action?
What to look for in a digital marketing agency?
The term "digital marketing" refers to the collection of all marketing initiatives used to promote a good or service online. It encompasses traditional efforts as well as online marketing initiatives. The four most significant forms of digital marketing which are essential to every firm are content marketing, search engine optimization (SEO), search engine marketing (SEM), and social media marketing (SMM).
There are numerous benefits to working with a digital marketing agency to execute a digital marketing strategy effectively. Due to their scalability, digital marketing services are your best option for accelerating your online and social media growth. A business's digital marketing objective is to generate leads, sell items, and/or raise brand awareness via killer marketing campaigns.
Before you approach a digital marketing agency, you must make a clear determination of the digital marketing components you wish to outsource. Among the duties that might be outsourced are writing or running a blog, email marketing, web design, lead generation, designing ads, making social media posts, making videos, making lead magnets, running pay-per-click (PPC) campaigns, making Facebook ads, running affiliate or loyalty programs, and managing SEO. The best agency for your company will rely on your specific goals and requirements.
You must conduct your research before making any judgments if you're trying to hire a digital marketing firm to handle the numerous advertising and promotional initiatives of your company. The secret to figuring out whether a digital marketing agency would be a suitable fit for your business is to create a strong set of standards by which to assess them:
Make your company's objectives clear. Even though this is an internal activity, it will significantly influence the decision you ultimately make.

Find out from the agency what "success" means to them. Do yourself a favor and turn away if they respond with something akin to "I have thousands of likes or follows." Instead of focusing only on a select few superficial social indicators, a strong digital marketing agency will emphasize the implementation of a holistic approach.

Analyze their pricing policy. Most digital companies often get paid as a proportion of your advertising budget or media purchases (e.g., pay-per-click advertising, banner, display ads, etc.). The typical fee percentage range is between 10% and 20% of the whole budget. This fee-based compensation model is one of the most practical options available to advertisers and marketers since it enables them to forecast their ongoing costs more accurately.

Personally converse with your most viable candidates. Ask them to send you a Request for Information (RFI) or Request for Proposal (RFR) after speaking with them on the phone to get a sense of who they are. You could want to get in touch with some of your colleagues and peers in the marketing industry and ask them which firms they're working with as well. Often, the best agencies will be recommended to you. Discuss your company's objectives with prospective agencies when you speak with them to ascertain whether a successful working relationship will result.

Request some case studies or recent work from them. You might need to keep looking if they are unable to deliver a project that serves as a credible illustration of their digital strategy. Experienced organizations ought to have no trouble granting this request.

Visit their business blog. They'll advertise your material with the same zeal and skill with which they market their own, so watch out for that.

View their social media profiles. Any reputable digital marketing firm that is worthwhile will have at least a few of its employees keeping an active presence on the major social media platforms.
Choosing the best outsourcing marketing agency for your company will be based on your unique demands and expectations, however, the points raised above will assist you with the process.
For more information on how to make outsourcing work for your business or to chat with a digital marketing strategist about O8 fractional marketing services, get in touch today. With a vast range of outsourcing experience, looking to a fractional team to fill gaps in your own may be the best investment you can make in the success and growth of your company.
In action, this is how we help you get time back in your day with a fractional or outsourced team at your side.

---