Choosing the Perfect Marketing Agency Partner: 4 Experts Tips
Reading time: 14 minutes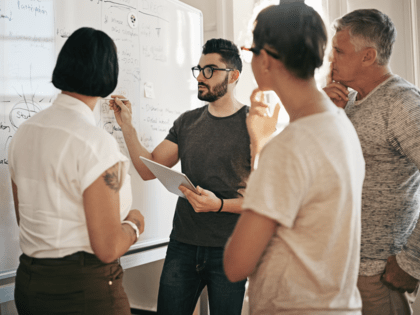 While some business owners are beginning to think the client-agency work model is broken, it's not uncommon that those same agencies might have also delivered ineffective results, ignored the customers' business goals, and or only worked to hit billable hours.
That said, there are still countless agencies that highlight the fundamental value for which business owners turn to them - outstanding service, great relationships, and effective results.
What's the problem, then? Off the top of my head, lack of collaboration and the urge to do beyond "what the client paid for". So, it's not surprising that the average duration of a client-agency relationship has more than halved today.
After working with several clients over the past few years, I can boldly say the solution is to choose the right digital marketing agency partner from the get-go.
Just as every business is different, every marketing agency is also different, and business owners must recognize that. You need the right match if you're looking to see better results from your agency partner.
So, before you jump to hire a marketing agency partner or switch from your current one, follow our guide on hiring the perfect marketing agency partner. But first, we look at what a marketing agency partner really is.
What Is a Marketing Agency Partner?
A marketing agency partner is essentially a partner who sends qualified leads your way or positions your business in front of prospects to increase visibility. This partnership model is especially important to small businesses that don't have the budget for mass-scale marketing and prefer outsourcing the task.
There are a lot more benefits that make the case for hiring a marketing agency partner. For instance:
 
You Get Access to Expertise From Various Digital Marketing Fields
Not many businesses can hire SEOs, web designers, PPCs, or other professionals full-time. Working with a marketing company opens you to a wide variety of professionals who have the talents you require for your marketing needs.
If you're preparing to launch a sizable project and want assistance with your marketing project, I'd recommend contacting an agency with access to a team of specialists in many marketing services.
It's just like Jason Demorest from White Communication puts it:
"Brands get on-call access to a team of experts specialized in Out-of-Home, Search Engine Marketing, Paid and Organic Social Media, PR, Events planning, and so on. So, why not?"
 
You Get Reduced Expenditure (In Most Cases)
A digital marketing manager makes $82,312/yr on average, a breakdown of which becomes $6,859 per month. Now, compare that cost to hiring a full-service digital marketing agency like O8 for just $5,400 per month.
You get a whole team of experts for less than the price of one person. You also get package add-ons like strategic planning sessions, on-demand marketing solutions, brand guide development for clearer messaging, etc.
Schedule a discovery call with the experts at O8 to learn how they can help your business.
 
You Get Out-Of-The-Box Vision
Many problems you face in your business have most likely been solved in other niches. That's what we call cross-industry innovation. An example I like a lot is Formula 1 Pit Stop's introduction of fast-food drive-throughs.
Most marketing firms operate with a variety of organizations and niches, so they have the experience they can impart to your business. Also, an outside viewpoint provides you with a fresh perspective from which to view your marketing campaigns, customer personas, or UX touchpoints.
Explore How A Marketing Agency Partner Can Help Achieve Your Goals
Despite these advantages, some business owners have not had the best experience partnering with marketing agencies. It's most likely both business owners and agencies ignored these common red flags in their client-agency relationship:
 
Agency Being Reactive Instead of Proactive
Many marketing agencies have the tendency to focus more on talking than acting and reacting than getting ahead of problems. You have the resources, organization, and personnel to outperform client expectations - do that. 
At O8, for instance, we learn our client's problems through a discovery call, then work with the client to develop a customized roadmap to achieve their business goals.
Many times, the client only asks us to break up some rocks. We don't waste time gushing to them about how well we smashed the rocks. Instead, we use that time brainstorming ideas to construct a castle with those broken rocks.
That's how to impress a client. If you're paid to design graphics for an email marketing campaign, you can point out any mistakes you find in the copy when you make the designs. You can even go out of your way to design alternate graphics to show the client ideas they haven't thought about for their campaign.
 
Agency Not Being Collaborative
Any client-agency relationship where there's no collaboration is a relationship destined to fail. Why? It's a classic "bow and bat" situation. Here's what that means.
You, the client, hire a digital marketing agency to implement new marketing strategies that'll take your business to another level of growth. Now, one of two things can happen.
First scenario. They can come in, study your niche, brainstorm ideas for increasing your brand reach, and come up with a big idea to bring "real results". They put a "bow" on that big idea and then pitch it to you.
You, the client, oblivious of the thought process, research, and study behind the idea, reacts like anyone presented with a big change would - you shiver and label the idea risky and unfeasible. You essentially "bat" down the agency's big "bowed" idea. Bow and bat.
Second scenario. The agency comes in, sits with you to identify your main pain points and your ideas for change, holds a brainstorming session with some experts from your business, and comes out with a marketing plan that best solves your problem. This way, there's less back and forth between both parties, so you can get results faster.
That's the magic of collaboration.
As I said, a lack of collaboration is one of the reasons many client-agency relationships fail. Fix that from the start, and you'll work with your agency's team for a long time.
 
Agency Not Being Transparent
Similar to teamwork, trust-building and trust maintenance in the client-agency relationship are greatly aided by transparency. Your agency should be open and honest about the job it performs for you, the fees it charges, the results it reports, etc.
Clients want to know what their marketing agency partners are doing to solve their marketing needs. And why wouldn't they? If you're buying a product online yourself, you'll want to be able to track the progress of the package coming your way and how fast the product gets to you.
Same thing here. In fact, without that kind of transparency, you wonder if the package is really en route. It raises some uncertainty about the store you're purchasing from. In the case of marketing, for instance, some clients begin to wonder if you're not sweeping failures under the rug.
 
My arch nemesis is any agency or freelancer putting out 15 page reports that are loaded with numbers, debunked metrics and flavour of the month marketing fads. I want to keep things transparent, simple and clear... not bamboozle as an attempt to sweep poor practice under the rug.

 

— Samuel Brealey (@SamuelBrealey) March 17, 2021
 

An agency should be incentivized to drive results for their clients as fast as possible for the mere fact that they are paying them.

Hold your marketing agency accountable and have them be transparent as to the work they are doing on a monthly basis.

— Sachin // SEO Strategist (@seobysachin) August 1, 2022
When we, at O8, increased Solifi's goal conversion rate by 12%, we didn't just implement strategies and come up with flimsy reports of success. We started small projects with even smaller deliverables to make quick wins and demonstrate incremental success. And with each win, we showed Solifi's team what we did and how these small changes make a world of a difference in increasing their conversion rates.
Why? A company that doesn't value transparency, particularly regarding results, is unreliable. Plus, clients will only work with marketing firms that build transparent and productive partnerships that bring clear outcomes. 
 
Sells You Yet Another Fancy Tech
Being a pioneer in the use of technology is in no way problematic. But you'll have to be careful if your marketing agency partner insists that you invest your marketing budget in every new content marketing, automation, or web development tech on the market.
Here's why. The best agencies work out a marketing plan and budget to get you substantial results. Now, that plan can be modified to a certain extent, but when you keep changing the plan with every new tech that comes along, do you really have a plan?
New entrepreneurs, for instance, most likely don't have the budget to augment your marketing strategy at every turn of a corner. That's why your marketing budget shouldn't be spent on unproven marketing strategies; instead, it should have a well-defined strategy to go along with it.
The worst part is when agencies force clients to buy proprietary tools that hold them hostage. If you're selling proprietary tools to your clients, be sure to teach them (or someone on the team) how it works and justify the buy. Don't act like a wizard behind the curtains.
There are several more red flags to look out for like:
Marketing agencies who just do everything you ask, no questions asked or advice given. You don't want a yes man.

A marketing agency with slow response times

The agency is overwhelmed by your tech stack or the digital ecosystem

A marketing agency with floating goalposts and too-good-to-be-true prices
So, what is a client to do? The best solution to the client-agency relationship rut is to hire the right partner from the start. Here's how to hire your next digital marketing agency partner.
Finding the Right Marketing Agency Partner for Your Business
Is there a surefire way to determine the perfect marketing agency for your business? I don't think so. Neither does Rand Fishkin, Co-founder of SparkToro.
 
Got asked: "What makes a great marketing agency?"

Answer: "There are no universal criteria."

The truth is no agency is right for every business. And few agencies are wrong for every business. It's not about matching to universal criteria, but about finding the best fit for you.

— Rand Fishkin (@randfish) August 6, 2020
 
There are many marketing agencies out there, several of which serve different purposes and niches. Even the approach to work is different. Some agencies simply focus on deliverables, while others uphold creativity.
 
Some agencies are hands-on. Others are prescriptive.

Some are relationship-driven. Others are deliverable-focused.

Some are technical. Others are creative.

Some are personality-led. Others have no one recognizable.

**All** work well for some clients & poorly for others.

— Rand Fishkin (@randfish) August 6, 2020

You'll need to know what outcomes you want and how you want them.
I can spend the whole time talking about the countless ways to pick out a marketing agency partner for your company, but here are the ones I've seen set businesses up for long-term success.
 
Look Beyond Acclamations on the Agency Website
Use caution when interpreting client testimonials found on an agency's website. It's rarely a reliable indication of how competent a company is. I won't identify any names, but many of the testimonials you see online are either made up or completely false.
In many cases, agencies sway customers with free marketing services for 5-star reviews. Some agencies go as far as to pay for testimonials and awards. But don't just take my word for it. Alexis Nicole discovered this truth when she went behind the corporate curtain too.
 
Working in corporate marketing meant finding out all the cute internet awards nominations are just a bunch of people/agencies who paid $500 per entry, not a lil group of internet obsessed humans looking for the best of the best 🥲

— Alexis Nikole Nelson (@blackforager) April 5, 2022
 
There are many more instances like this too.
 
I worked for a company where the CEO actually decided to pay to be on the cover as well as in the issue of the magazine..... He was not a very smart man.

— Patient Zro 🖍️ (@PatientZro) April 13, 2022
 

Paying to receive awards annoys me every time. Companies should win awards on merit, not just because they have a marketing budget.

Asking me for money to position @unissu_global as the most innovative company is just not right.

It is wrong and should be discouraged. pic.twitter.com/gGBBcKxXT4

— James Dearsley (@jamesdearsley) November 22, 2021
If you want to know how competent an agency really is, I recommend checking sources directly. The first place I'd check is Google reviews and Yelp. If you can't find those, there's a bit of a question mark, but not enough to discard the company.
You can look for reviews on Clutch.co too. It's a review company that collects testimonials from clients who have actually used a service before.
Alternatively, you can get in touch with a few clients to look for patterns in the outcomes when the agency run its content marketing, social media marketing, SEO, and email marketing campaigns. There could be a few unhappy customers who don't represent the agency's seemingly effective results. After all, who displays the bad results to prospects?
The more businesses you can verify with, the more accurate a conclusion you can draw about the company.
 
Niche Is Important, But So Is Variety
It's important to find agencies with experience in your niche. This guarantees you a level of expertise that an out-of-niche agency may not have. But, as much as you want specialists, you don't want someone without knowledge from other industries.
For instance, if you run an online clothing store, you want an agency that specializes in lead generation for clothing brands. This way, you know they've run campaigns like yours before and know what works with your core demographics. But, an agency with experience running clothing store marketing campaigns and e-commerce marketing campaigns surely has an edge over a company with experience in only clothing store marketing campaigns.
Now, I don't mean go looking for generalist marketing agencies. You can find agencies who specialize in a few marketing services, and still have results.
 
Read Those Cases Studies
Instead of having agencies blurt out past results to you, you can check their websites for case studies. A case study tells you how an agency got the results it did and whether or not it can help a business like yours. Here's an example of how O8 shows the problem, process, and solution, so prospects know what they're coming in for.

Of course, not all agencies will have case studies that apply directly to your marketing needs. After all, not all client projects will be used as case studies on the website.
In that case, you can simply ask the agency if it has handled businesses like yours and the marketing strategy it used in that instance.
 
Request for a Proposal
A request for proposal (RFP) is an announcement of your need for marketing services and a call for bids from qualified agencies who can satisfy that need. This is an excellent way of finding the right agency as these agencies will send your proposals detailing how they're the best solution to your problem and other essential information for working together.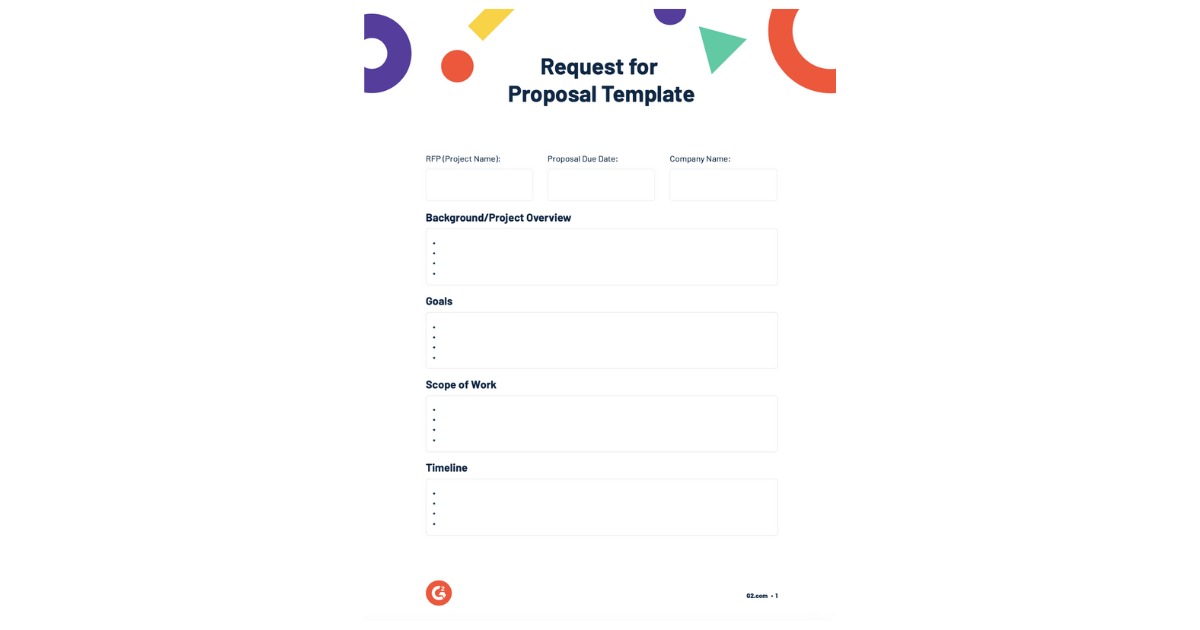 With an RFP, you list the important details of your project and any questions you'll want qualified agencies to answer. If they get it right, you know they're the right fit. Plus, the agency knows the details of your project beforehand, ensuring that they know what they're coming in for. It's a win-win.
The experts at Make It Bloom have a comprehensive guide on how to write an RFP - in case you don't know how. 
 
Meet the Team
I find that I learn a lot about our clients when I have a chat with their team members. They usually have a more firsthand experience of the company and its main pain points. Thankfully, this works both ways. 
That's why I recommend that prospects have a small meeting with the marketing agency they intend to work with.
In this meeting, request an agenda from the agency you'll be working with. Also, make a note of the particular procedures, tactics, or other issues you wish to understand about the agency.
The folks at White Communication do it all the time. According to Jason Demorest,
"Many brands we work with come to us through long-term clients or people that have moved to a new company and would like to work with us again. This is one of our favorite types of outreach. You get people who like what you do, and you get paid to do more of what you're good at.
My suggestion to any marketing manager is to meet them in person and ask for work and reporting samples. For example, if you are a brand manager, ask for a list of influencers they work with and for a brand assessment on how they see your brand and can help you. This should include a workable budget with clear details concerning their media fees, hourly or fixed rates, and all other agency fees.
Meet the O8 Team And Get a Customized Growth Plan
Want to See Measurable Results? Why Not Start Here?
Here's where we get a little bias and highlight how great we are at producing results for our clients. After all, that's what every client wants: results.
At O8, we know digital marketing isn't easy, and it's certainly more difficult with an agency that's not the right fit for your business. That's why we prioritize the client's problem over billable hours. In fact, the first step in our 6-part process for marketing success is to ensure our solutions align with your problems before we get to work.
With that out of the way, we present you with an ideal team for all things digital. The best part? We're a team of specialists - ask our 5.0 Google rating. 
The bottom line? We know our stuff and can get you results. If you're ready to start seeing incremental marketing results and stay relevant with time, book a discovery call with our experts to learn how we can help.