One minute. One minute is all you get to promote your brand and sell your service to the average TikTok scroller. In the first 3 seconds, you must hook the viewer, then use the remaining 57 seconds to keep them hooked and make your product seem so irresistible that it keeps viewers coming back for more.
Brands that create TikTok videos desire one thing and one thing only: Virality. One minute is all it takes to achieve the coveted feat of gaining thousands, even millions, of views, likes, and shares. That's why a TikTok is more than just video content. By learning the algorithm and discovering how to use it to your advantage, TikTok content will boost your business to the next level. Let's take a closer look into how you can develop your own TikTok marketing strategy for your business.
First things first, what is TikTok?
How it started
TikTok, a social media platform and entertainment app, was created in September of 2016. First developed to share short videos of dances, skits, and syncs, TikTok quickly transformed into a space for politics, news, and product marketing with the help of the COVID-19 lockdown in March of 2020.
TikTok became the new virtual gathering place for friends and strangers alike. Because of this, TikTok started to blossom into a breeding ground for TikTok influencers and content creators, which can be loosely defined as a TikTok user who consistently uploads new videos to their TikTok account with a direct purpose. These people usually have somewhat large followings and therefore a large influence in the online community and with specific demographics.

How it's going
With TikTok on the rise and certain content creators gaining global attention, brands are capitalizing on this and are noticeably shifting their advertising techniques and content strategy to cater to the growing new audience and the shrinking attention spans. You might notice that many videos that come from business accounts are very short. This type of social media marketing is done purposefully so the audience is hooked before getting the chance to scroll.

Speaking especially about business marketing videos, if you can't get your message across in the first 3-5 seconds, your video will likely not get the amount of attention it deserves within the TikTok algorithm. People of all ages would rather scroll through the platform until a more interesting type of content pops up.
You also might notice that high-profile creators post sponsored content where they get paid by a company to promote their product. This is currently a large marketing tactic known as TikTok influencer marketing. If someone sees their favorite TikTok creator wearing a certain article of clothing, consuming a specific energy drink, or say, eating Chipotle, chances are the viewer will want to partake in those same activities too.

Where it's going
As TikTok continues to grow, it will face some challenges that could impact its future.
For example, organic content discovery may become more difficult as the platform becomes more crowded.

In addition, TikTok will need to strike a balance between maintaining its user-friendly interface and adding new functionality.

Finally, as TikTok attracts more attention from brands and advertisers, it will need to carefully consider how to integrate ad campaigns without compromising the user experience.
Despite these challenges, TikTok has already proven to be a resilient and adaptable platform. With its massive user base and strong organic growth, TikTok is well-positioned to continue its success in the years to come.

Harness the power of social media marketing
TikTok Marketing Strategy in 3 Steps
Keep it short, keep it simple
If you're a TikTok video strategy beginner, take note. Most TikTok videos that rack up views and shares remain less than a minute long. The TikTok app recently raised the maximum length to three minutes, however that doesn't bode well for a business trying to increase customers and reduce bounce rate.
Additionally, keep your message clear and simple. Short, simple sentences without unnecessary buzzwords convey an air of professionalism to the audience. Getting right to the point has proven to be the most effective until you have loyal followers.

Be original
Nobody likes a copycat. It's always good to follow the latest trends to appeal to the younger crowds or Gen Z, but finding a way to set yourself apart from the competition is crucial.
Loop your video so the audience finds themselves watching it twice, or use wacky colors and editing techniques. If a scroller comes across your video and notices something a little different, they will be more inclined to stay on your page.

Use the algorithm and know what's trending
TikTok's algorithm is an incredibly powerful tool used to curate the perfect content for every scroller's "For You Page."
The algorithm uses things such as hashtags, video length, video content, and the creator themselves to sort videos into categories for target audiences. TikTok is known to prioritize certain hashtags (even if they don't relate to your content) and 7-second videos. Use trend @ challenges or hashtag challenges, or come up with unique concepts that will make your videos stand out from the rest. Using this knowledge of TikTok trends and how the algorithm works will help your business soar to the top. Word to the wise: keep your target audience locked in by whatever means necessary.
TikTok Video Marketing Best Practices
TikTok has quickly become one of the most popular social media platforms, with users spending an average of 52 minutes per day on the app. For businesses, TikTok presents an opportunity to reach a large and engaged audience. However, success on TikTok requires a different approach than other social media platforms. Here are some best practices for creating TikTok videos that will help build brand awareness and drive results:
1. Use TikTok Ads: TikTok Ads can be a great way to reach your target audience. There are four main types of ads on TikTok:
In-Feed Ads

Top View Ads

BrandTakeovers

Hashtag Challenges
In-Feed Ads are the most common type of ad, and they appear in between users' videos. Top View Ads are full-screen ads that appear when a user opens the app. BrandTakeovers are ads that take over the entire screen for a few seconds. Hashtag Challenges are ads that encourage users to participate in a challenge using a specific hashtag.
TikTok Ads offers a variety of options to target your target audience, and you can use different types of ads to achieve different objectives. For example, you can use In-Feed Ads to raise awareness about your brand, Top View Ads to drive engagement, or Hashtag Challenges to generate word-of-mouth marketing. Choose the right type of ad for your objective, and you'll be able to effectively reach your target audience on TikTok.
2. Plan TikTok Marketing Campaigns: TikTok marketing campaigns can be an extremely effective way to promote your brand or product. TikTok has a huge user base, and by carefully crafting your marketing efforts, you can reach a massive audience with very little effort.
However, TikTok marketing campaigns can also be a risky proposition. TikTok is known for its highly engaging and interactive content, but it can also be a very fickle platform. If your TikTok marketing campaign fails to deliver on its promises, you could end up alienating your audience and damaging your brand.
As such, it is important to put a great deal of thought into your TikTok marketing campaigns before you launch them. By carefully planning your TikTok presence and making sure that your campaigns are well-executed, you can maximize your chances of success. If you make sure that your campaigns are well-executed, you can maximize your chances of success.
3. Use Partnerships to Boost Brand Awareness: Instead of trying to go it alone, brands should consider partnering with other companies to boost brand awareness.
A brand takeover is when one brand takes over another brand's TikTok account for a day and posts videos featuring their products or services. This is a great way to reach new audiences and get your brand in front of a wider audience.
You can also partner with TikTok influencers who have a large following on the platform. By partnering with an influencer, you can get your brand in front of their followers and potentially reach a whole new group of people. Partnerships are a great way to boost brand awareness and reach new audiences.
4. Optimize for SEO: Optimizing your TikTok videos for SEO brings your content to your target audience and beyond. You can make your TikTok offer more visible by using relevant and trending hashtags.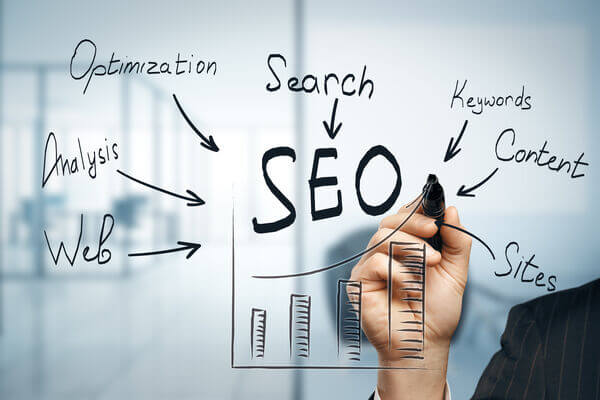 Also, try using hashtags that are less popular to target your audience. Optimize your video content by using long-tail keywords as hashtags. This improves your TikTok SEO strategy. If you need help finding the right keywords for your content, you can use a keyword search tool like SEMRush.
5. Go full-screen vertical: As more and more people consume content on their mobile devices, it's important to make sure that your content is optimized for small screens. One way to do this is to go full-screen vertical. This means that your content takes up the entire screen, without any horizontal scrolling. Not only does this make for a better user experience, but it can also lead to more video views.
On platforms like Instagram, for example, users are far more likely to watch a video if it's in full-screen mode. So if you're looking for a way to improve your mobile content strategy, going full-screen vertical is a great option.
6. Closed captions matter: As social media usage continues to grow, so does the importance of captions on videos. A recent study found that nearly 80% of social media users watch videos with the sound off. This is especially true for video ads, which are often skipped or ignored entirely if they don't have captions.
For businesses, this means that closed captions are essential for ensuring that your message is seen and heard. TikTok is one of the most popular social networks, and it offers a number of ways to caption your videos. Whether you're adding subtitles to a post or creating a full-screen ad, TikTok provides everything you need to make sure your message is seen and heard by your target audience.
7. Don't forget the call-to-action: Make sure you make your website easily accessible to viewers so they can find your services. That's the whole purpose, right? As a social platform, TikTok offers businesses a unique opportunity to reach a large and engaged audience. The app's call-to-action features allow businesses to promote their products and services in a creative and interactive way.
And, with TikTok analytics tools, businesses can track the performance and metrics of their ads and adjust their strategies accordingly.
Want to perfect your content marketing strategy?
TikTok is Here to Stay
TikTok has been downloaded more than 2 billion times since it launched in 2016, and it is now one of the most popular social media platforms in the world. Until another competitor comes to the horizon, it looks like TikTok will remain the best avenue for brand awareness and fresh marketing ventures. The incredible way information, trends, and dance videos spread like wildfire across this social media outlet and its' monthly active users can't be replaced.
This platform is the perfect place to be If you have a business with a point of view, a great story to tell, or outstanding thought leadership advice. Following our TikTok Marketing Strategy steps is a great way to begin your online digital marketing campaign. If developing a social media presence feels right for you and your business, contact us today and we'll help get you started.