WHAT WE DO
We'll seamlessly integrate with your team for any technical role you need
You
We fill up to 9 different roles on an hourly basis
Any role can be filled by:
1 

Your team members

2 

Our team members

3 

Both teams, via role supplementation
Chief Technical Strategist
You
You
Big technical decisions, hosting, DNS, security, disaster recovery planning...we help manage what you would love to ignore, but can't.
You
You
Ever had a project go sideways because the project manager didn't understand the technology? We've got you covered.
You
You
All the things you didn't know were important, until someone had to deal with them a few years later. We help you avoid technical debt.
You
You
Engaging experiences that translate to new business, conversions, leads.... We create powerful experiences.
You
You
Designers who have made their life's career out of all things web, who also understand CMS at a deep level.
You
You
That magical, complex user interface needs a specialist to handle it beautifully, with expertise that keeps the code maintainable.
You
You
Specialists in web development and custom programming, we handle the hard-core code with experience and care to ensure the finished product is maintainable.
Data and Business Analytics Expert
You
You
Everything from heatmaps and web analytics to more complex datasets, this role helps you gain insight and actionable steps from your data.
CRM and Integration Specialist
You
You
CRMs can seem easy on the surface, but they often require deep knowledge and can make or break your business. We fix entire CRM setups, implement and integrate new ones, and ensure best practices.
FROM OUR CLIENTS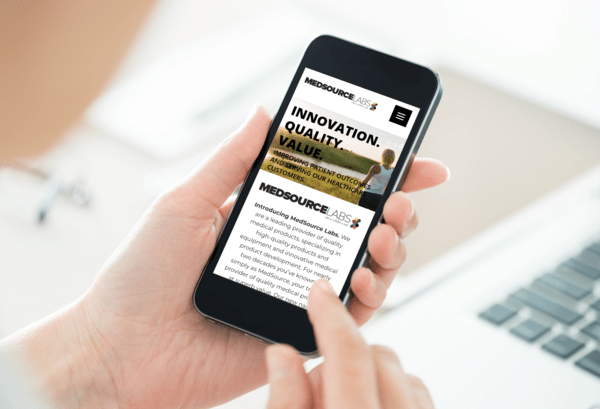 ...we continue to rely on O8 for their professionalism, expertise and long-term support. They are a valued partner and, in our view, an extension of our marketing team.
HOW IT WORKS
 We assign an experienced Customer Experience Lead (CXL) to your account, who serves as the main liaison between your team and ours.
Your CXL manages workflow, quality, skillset assignment, and timelines. You get a transparent project portal with an overview of all work being done.
We open up communication with your assigned team as they begin to become a part of your daily workflow.
HOW WE HELPED INOGEN ALLIANCE
Updated and simplified Drupal website and user journey experience
Technical SEO improvements
Created an interactive Associates map and interactive careers page
Built and optimized Google Ad campaigns
Access to a Senior Architect
Someone who oversees web architecture and guides development team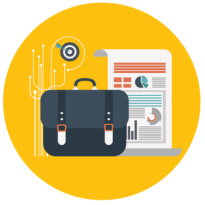 CTO-level Oversight
Sound leadership in developing strategy to align with business goals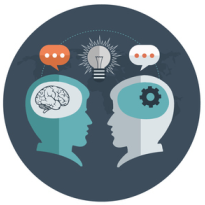 Access to Our Team
Access to our rock star team that fills all 18 roles at a fraction of the cost of hiring.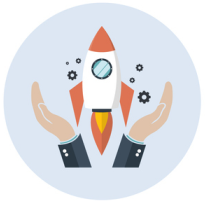 Extremely High Retention
The same people stay with you for years.
Dedicated Customer Experience Lead
Your point of contact who's trained in marketing and tech.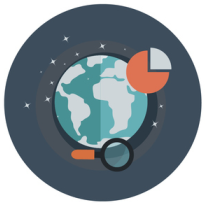 Access to Our Infrastructure
For remote communication and collaboration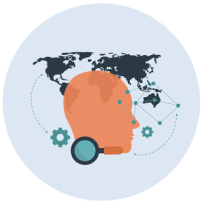 CRM and Marketing Automation Expertise
For development that bridges the gap between marketing and the technical side, we have you covered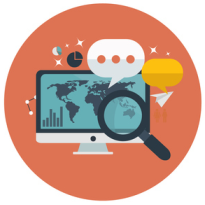 CMS Expertise 
Advanced expertise in Drupal, WordPress, and other open-source CMS platforms.
Answers to questions we commonly hear:
Do you replace dev team members?
Companies in trouble or facing a recession.
Historically we have not replaced anyone and instead have helped make existing development teams more effective, helping businesses avoid new hires. However, some companies may be faced with a great deal of pressure and tough decisions.
If staffing has been reduced or furloughed, we can often fill gaps at a lesser cost than rehiring.
No matter your situation, we can bring a fresh perspective that improves your technical architecture and eliminates technical debt.
But I already have a CTO or some of these other roles filled!
Great! Many of our clients do. But, unless your development team has all 9 roles filled and you're hiring to complete the last one, it usually makes more sense to hire a fractional team.  
Why not hire a traditional agency to do this work?
Traditional agencies don't function as an extension of your team, nor are they as technical as we are. They want to win work and bill hours, whereas your coworkers just want your company (and hopefully you as an individual) to succeed. We act as your coworkers. If you don't succeed long-term, neither do we. 
Agencies generally want to take entire projects off your plate, whereas we want to help you execute projects. We still want your input, creativity, inspiration, and insider context and company knowledge. Also, many needs aren't even a "project" -- they're simple requests. We help you get those done, too.  
Finally, agencies tend not to be proactive or responsive, and simply do what they're told. They'll get back to you— on their timeline. A good coworker, however, is proactive and responsive, says something when they see something, and gives honest input and helpful suggestions. They know what needs to be done before you even have to ask.