OptiMesh App for Spineology
Cross-Platform Mobile App for Spineology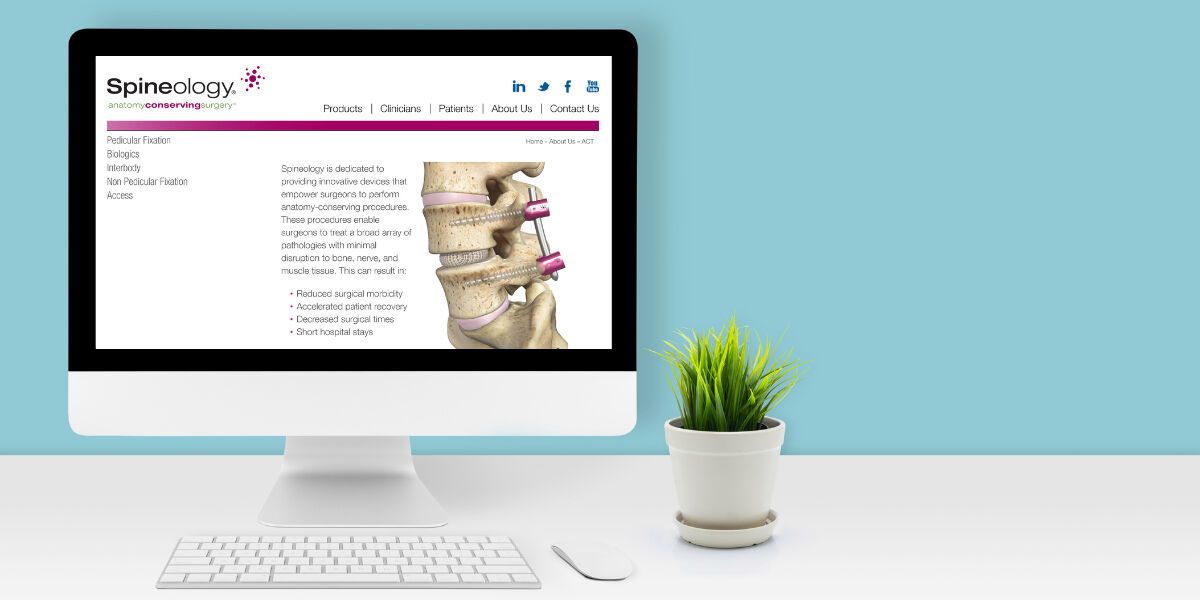 Introducing the Story of Spineology
Spineology Inc. is an innovator in anatomy-conserving spine surgery and produces and distributes medical instruments. To confidently communicate its fast-innovating instruments, Spineology needed a cross-platform mobile app in line with larger corporate marketing and sales efforts.
Website: https://www.spineology.com/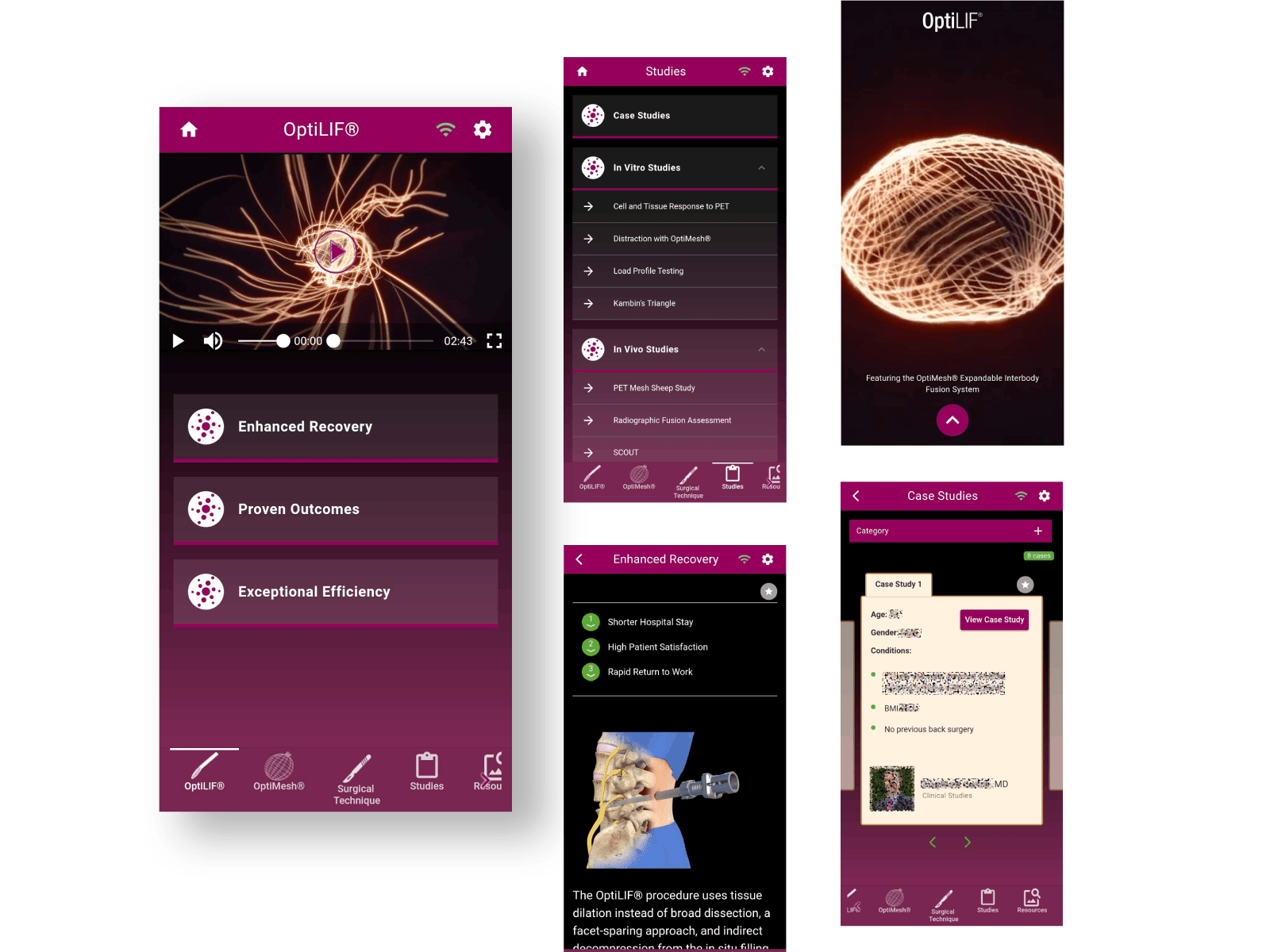 The Challenge
The Spineology sales team required an app to access offline resources such as content, references, media, and case studies while meeting with their clients. Updated resources needed to be pushed to the sales team app as they are made available.
Drupal 8 empowered the marketing team to take ownership of content updates and page creation sitewide. Drupal JSON API provides content and media consumption and increases performance and flexibility.
The app needed to be responsive to the device, phone, or tablet, providing an uninterrupted presentation even when operating offline. It also required the ability to compose emails with attachments and send them when online.
Our Solution
As a long-term support partner, O8 proposed a decoupled approach. On the back end, Drupal 8 provides a powerful capacity for content modeling and content management. Using Quasar, a Vue.js-based development framework, O8 built a cross-platform, performant, and fully offline Progressive Web App (PWA) with the potential to expand to other platforms and builds in the future, if needed. Combined, Drupal and Quasar form a fully open-source and enterprise-grade system, putting Spineology on an empowered path to manage content and delivery experiences.
The Results
O8 created a flexible content management backend. Now, the Spineology marketing team can update and manage the resources that are used by their sales team. The app pulls the resources when online or as requested.
The PWA mobile app works both online and offline. The app is responsive and works across iOS and Android phones and tablets.
Responsive Cross-Platform Mobile App
Flexible Content Management Backend