WordPress Multi-Site Migration for Ecumen
Migration of ~30 websites to WordPress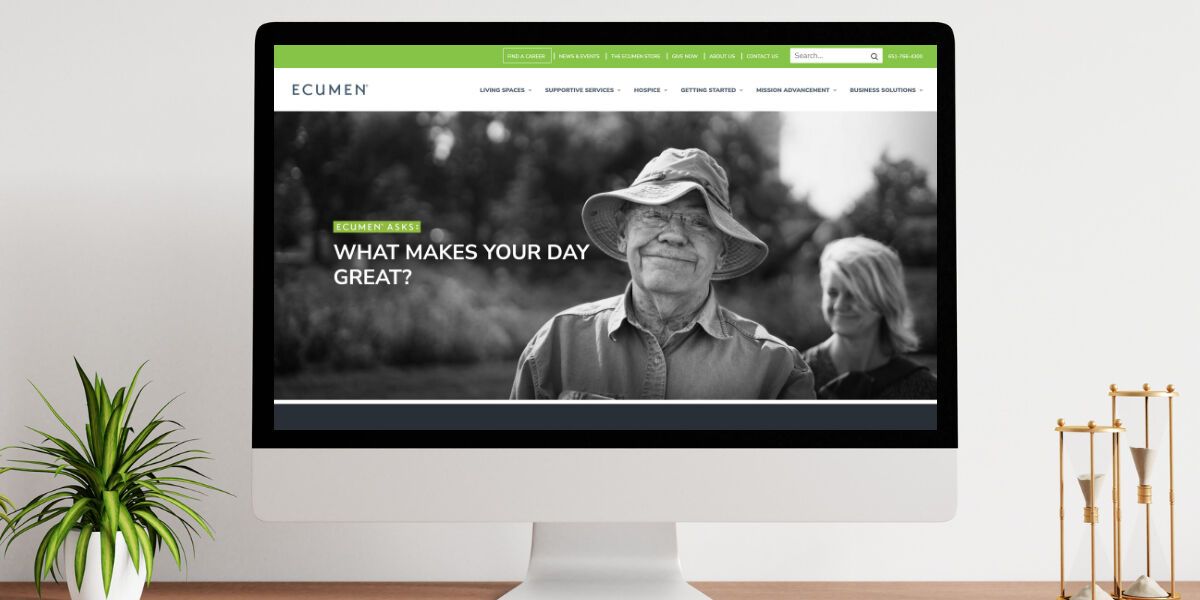 About the Company
Ecumen operates a variety of senior housing options and services, including cooperative senior housing, independent living, assisted living, long-term care, short-term rehabilitation care, home care and hospice. In addition to their consumer services, they provide senior housing development, clinical consulting, and senior housing management services for organizations outside of Ecumen.
Website: https://www.ecumen.org/
Project Description
We did an initial in-depth discovery for this organization, landing upon the creation of a WordPress multi-site network for the migration of ~30 websites to the new platform. The platform will deliver consistent branding, a refreshed look, and various content management and administrative features for managing a large network of websites representing the various property locations of this company.
Future stages of work involve SEO, messaging, website optimization, and ongoing digital improvements and optimizations.