Inbound Marketing Strategy for B2B: Don't Miss These 10 Tips!
Reading time: 12 minutes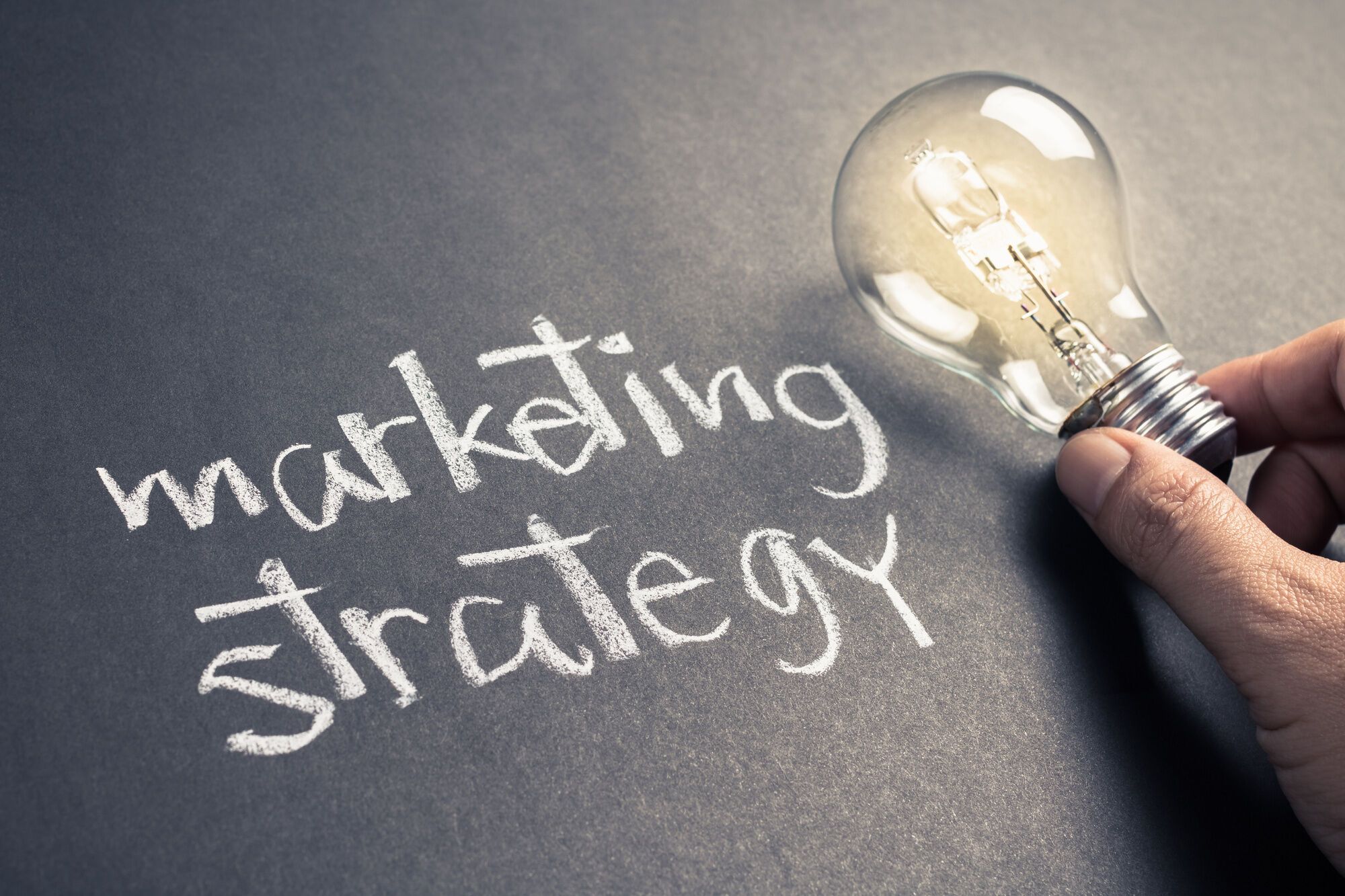 Inbound Marketing Strategies for B2B: Don't Miss These 10 Tips!
In business-to-business (B2B) markets, your brand is one of your most valuable assets. Your audience needs to trust your brand even more than in more consumer-oriented markets.
But before you can gain their trust, you need to get your audience's attention. And with all the competing marketing messages online, that's harder than ever.
Let's look at how to set up an effective inbound marketing strategy for your business to bring a steady stream of B2B customers through your door, whether that door is physical or virtual.
What is B2B Marketing?
B2B stands for business-to-business marketing. It covers any marketing strategy that's designed to reach other businesses, as opposed to consumers (B2C).
Any company that sells products or provides services that help other businesses deliver their own products and services fall under the B2B umbrella. For example, O8 provides content marketing services to help your company reach new customers — that's a B2B offer.
What's the Difference Between B2C and B2B Marketing?
The foundational difference between B2B and B2C marketing is who your target audience is — businesses or consumers. But there are a lot of differences in how you should approach the two.
With B2C marketing, the target audience is typically the same person who uses the product. B2B marketing targets decision-makers within a company but the company itself is the ultimate user.
As a result, customers of B2B companies are usually more focused on ROI and how the product can improve the company's bottom line. B2C customers are more prone to look for deals and products or services that sound fun or exciting.
Consumer purchases tend to be emotional as much as logical or need-based. Business customers spend more time reviewing the purchase from a logical perspective. Flashy advertising and clever marketing slogans mean little in the B2B world.
Longer Sales Process
Making a sale in a B2B market tends to be a longer process than in B2C. Business customers want to learn more about the product or service and often need multiple points of contact before they make their final decision.
Impulse purchases are rare in B2B markets.
B2B customers may also need to discuss the purchase with decision-makers in their company. You may end up dealing with several people before closing a sale.
What is Inbound Marketing?
The inbound approach is all about creating positive, long-lasting partnerships with consumers, prospects, and customers to increase overall business growth. It's about assessing and inspiring these people to accomplish their goals at every point of their journey with you.
Why? If your clients do well, you will also. The inbound technique has 3 key components:
Attract: bring in the right people with highly relevant content, and valuable content, which establishes your company as a trusted advisor.
Engage: offering ideas and strategies that resonate with their pain points and priorities so that they have a higher likelihood of buying from you.
Delight: helping, supporting, and empowering your clients to ensure their purchase or partnership with you is a success.
Learn more about the inbound methodology of Hubspot. Hubspot's CEO and co-founder, Brian Halligan, actually coined the term "inbound marketing."
Inbound marketing is in contrast to outbound marketing, which has more to do with reaching out to people directly to see if they are interested in a product or service, such as through phone calls. This is synonymous with "interruption marketing", and is generally not how people desire to interface with businesses or make decisions these days.
10 Effective Inbound Marketing Strategies
Inbound marketing is a strategy where buyers find your business organically when they're looking for solutions. Rather than sending out catalogs, running ads in local newspapers or on local radio, or making cold sales calls, you create content that draws them in naturally.
There are nearly 2 billion websites on the internet, with new ones constantly getting added, so you can't expect customers to find you without taking steps to increase your company's visibility.
The following ten strategies will help your target audience to find your company.
Want to drive more traffic to your website?
Set Your Goals and KPIs
Before you start to implement specific tactics to increase your website's visibility, you need to know what you want to accomplish. If you don't have specific goals in mind, how will you know if you reach them?
Determine what you want your inbound marketing strategy to do for you. Do you want to generate leads that your sales team can follow up with in person? Will you move your audience through your marketing funnel entirely online?
Think about your key performance indicators (KPI) as well. One of the benefits of digital marketing is how much data you can track. This lets you get accurate data to compare against KPIs such as:
Number of leads per period
Conversion rates
Cost per lead
Think about what metrics you want to track during the planning process. For marketers, this is essential so that you can measure the fruits of your efforts.
Understand Your Competition
You likely already know who your biggest competitors are. But have you reverse-engineered their marketing strategy to see how they're reaching new customers?
Another benefit of digital marketing is that it leaves a footprint. With a bit of simple sleuthing, you can uncover most of your competition's marketing system. Once you know what they're doing, you can find weak points that you can leverage in your marketing.
Tools like SEMrush, Ahrefs, and MozRank let you monitor your competition's search rankings, find the websites linking to them, see what keywords they're bidding on for their digital advertising, and more.
You can use this information to duplicate and improve upon the things they're doing in your marketing. For example, if they rank higher than you do in Google, you can build a similar backlink profile for your site and maybe even get some of the sites linking to them to link to you instead.
Identify Your Target Audience
All the planning in the world is useless if you're targeting the wrong customers. That's why it's important to identify your target audience before you start implementing your marketing strategy.
Create buyer personas or avatars for your ideal customers. This gives you a "face" to speak to when creating content. These personas should include as much detail as possible, including:
Personal information like age, sex, family structure, income, and similar demographics
Pain points — what makes their job more difficult or what is stopping them from reaching their goals
Value proposition — what value does your product or service have for them
Priorities — what are their top priorities
Consider who the actual buyer is in the company as well. Your customer may have decision-makers that sign off on the final purchase and doers who actually use your product or service. You need to appeal to both of them to be successful.
Create an Effective Marketing Funnel
A marketing funnel or "sales funnel" is a process that takes customers through the various stages of the sales process, typically as follows:
Suspect (can be weeded out)
Prospect
Lead
Opportunity
Client
It's called a funnel because each lifecycle stage reaches a narrower group of people. Anyone remotely interested in what you have to offer could be a suspect but your offer will only be a good fit for some of them. Only some of those prospects will end up becoming leads. And so on down the line.
The first three stages in the funnel will be online in almost all digital marketing tactics and strategies. Once a prospect becomes a lead, it will depend on how your business operates. If your product or service requires face-to-face selling, the opportunity and client stages might happen in person.
Content Marketing
Content marketing reaches your audience through one or more types of content. These could include:
Blog posts
White papers
Case studies
Video content
Podcasts
Content doesn't have to be the written word, it can be any medium that provides useful information for your audience.
Your content strategy is the basis for most of your inbound marketing. This is the information that draws your potential customers into your marketing process in the first place.
Keep in mind that businesses often need more detailed information than consumers would. A blog post might be a good starting point but white papers and case studies that get into detail about how your products or services work will typically be more effective. New content that is fresher and up-to-date may be more valuable for B2C, whereas in-depth, quality content may be more valuable for B2B.
Search Engine Optimization
Search engine optimization (SEO) is the process of setting up your website in such a way as to improve its rankings in the search results. SEO is mostly focused on Google but optimizing for Google will help your site rank higher on Bing and other search engines as well.
SEO includes both on-site and off-site improvements. Some of the most critical SEO techniques include:
Keyword optimization
Technical optimizations like site load speed and XML sitemaps
On-page optimization like image tags and SEO-friendly content
Off-page optimization like backlinks and your site's social media footprint
These are all important for any website but if you work with local customers, there are some specific SEO techniques to rank locally.
Local SEO
The goal of local SEO is to get your site ranked in Google's local 3-pack. This is the list of three websites that Google puts ahead of the rest of the results when it thinks a searcher is looking for a local solution.
To optimize for local rankings, you need to make sure your Google My Business profile is complete and your company details are uniform on any other directories or websites where they're listed. Google uses that information to populate the information in the 3-pack.
Build a Lead Capture System and CRM
One of the most powerful parts of a B2B digital marketing strategy is the ability to gather leads online. Once you add a lead capture system to your website, your lead generation process can be completely automatic.
After you drive traffic to your website, whether that's from Google, LinkedIn, or some other source, the lead capture system does the work of moving a visitor from the prospect stage of the funnel to the lead stage. This should be done with a CRM such as Hubspot.
There are many ways that B2B marketers can capture leads, but the most common is to get visitors to provide their email addresses so you can follow up with them by email. To improve your conversion rate and chances of someone giving out their contact information, you should offer some kind of "reward" in exchange for their emails, such as a white paper or case study.
High-quality webinars, whitepapers, email newsletters, infographics, and other content can help you accomplish this, along with a well-designed landing page and persuasive messaging. Blogging is another tool for your marketing efforts that can lead to lead generation, although it's definitely a long game, can often be more associated with awareness and education parts of the buyer's journey, more than lead generation, and requires a strong SEO strategy, proper CTAs, and content focused on truly valuable information.
Email Marketing
Once a prospect gives you their email address and becomes a lead, it lets you follow up with them by email. There are many ways to approach this, including:
Set up an autoresponder that sends email on a preset schedule
Manually follow up with every lead
Send special offers to leads such as a free trial period or discounted pricing
The most important factor to successful email marketing is to provide value in the email you send. Most people already get more email than they can reasonably deal with so the last thing they want is more "noise" in their inbox.
The goal here is to make your email communication so valuable that your audience wants to read it. If you can get to the point where they email you to ask why they haven't received any messages from you recently and are afraid they got removed from your list, you'll know you're doing something right.
Marketing Automation
Once your inbound marketing strategy is up and running, it's a good idea to automate as much of it as possible. This lets you focus on the most important things in your business and leave the stuff that doesn't need manual intervention to marketing automation tools.
One of the easiest things to automate is your email. Tools like Customer.io and Constant Contact let you schedule email to go out at particular times or set up an autoresponder series that automatically gets sent to every new prospect over the course of several days or weeks.
These tools also let you segment your email list and send specific messages to a subset of the list. This lets you do things like send follow-up messages to only the people who clicked a link in one of your messages — or only the people who didn't click it.
Other tools, like Infusionsoft, combine CRM (customer relationship management), sales, and marketing tools in one place. This lets you automate certain parts of your marketing strategy while still managing the important stuff manually.
Collect Testimonials
One of the most powerful ways to build trust with potential customers is through testimonials and reviews from existing ones. Your after-sale follow-up process should include asking satisfied customers for their feedback or a more detailed testimonial about your product or service.
You can automate this process by building it into your email follow-up series or using a Voice of the Customer (VoC) tool to gather feedback.
What About Influencers?
Influencers did not make the top 10 list, but they may be a viable strategy for some B2B companies. Most B2C influencers make their living endorsing goods. This is not the case for B2B influencer marketing. Many of the B2B influencers have a day job" which is tied to their status and influence.
In certain instances, the influencer may be a single owner or may manage a corporation, but they are still connected to the entity. As a result, B2B influencer marketing programs are much more likely to have circumstances in which the proposed influencer cannot participate, or at least cannot participate in a way that your brand would find ideal, due to existing relationships, company partnerships, or job restrictions. Still, there are of course exceptions to the rule, and it may be worth looking into.
Get Help Fine-Tuning Your Inbound Marketing Strategy
Planning and implementing an effective inbound marketing strategy and methodology can be a lot of work and requires some technical knowledge to do it right. Chances are, you've already got your hands full running your business.
If you want help getting your B2B inbound marketing strategy sorted out, O8 is here to help. We offer a range of digital marketing services from website design to marketing strategy design and implementation.
Get in touch with us today to discuss your needs and find out how we can help you grow your business.
---