Drupal 8 Migration and Redesign for Cornell Chronicle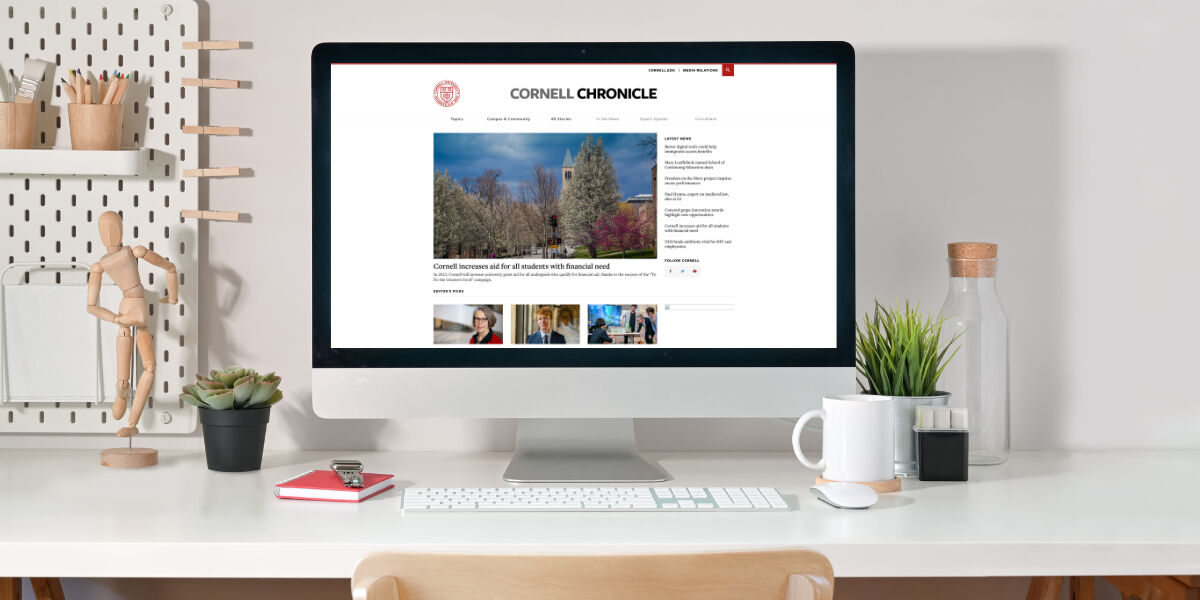 About the Company
The Cornell Chronicle began publication in 1969 as a weekly newspaper delivered to campus newsstands. It is a publication of the Division of University Communications and serves as the primary source of news about Cornell University. The Chronicle includes news, research, and features about university programs, students, faculty, and the administration.
Beginning in 1996, the Chronicle developed an online version of the print publication. In August 2009, the newspaper ceased print production and distribution.
Website: https://news.cornell.edu/
Project Description
O8 worked in tandem with the Cornell Chronicle staff to perform a complex migration of the Cornell Chronicle website from Drupal 7 to Drupal 8, accompanied by implementing a site redesign.
The key area of the project was the enhancement of their news content. This required careful planning, strategy, and inventory. We implemented a content workflow and revision system tailored to their staff structure and needs. Content enhancements also included a revamp of the website's media system - integrating a media library to streamline the reusing of media, on-site cropping, and creating optimized thumbnails for various uses across the site. Video integration included developing a custom plug-in to connect with and embed video from the campus's CornellCast video service.