Shopify E-commerce Web Design and Development for the General Store of Minnetonka
Brand Refresh, ADA Compliance Updates, and Category Strategy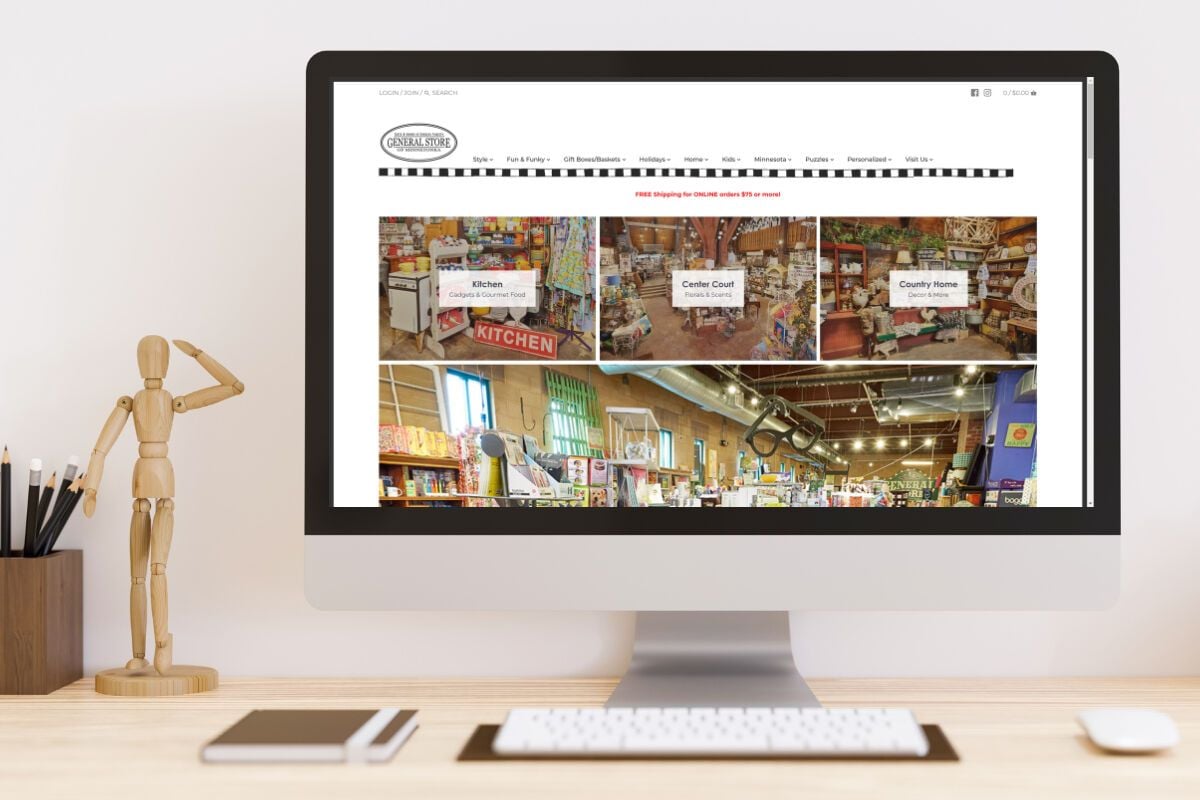 About the Company
The General Store of Minnetonka is a 20,000-square-foot retail location in Minnesota that has been in business since 1984. The site receives solid traffic and does brisk business, thanks to its wide selection of high-quality Minnesota-focused products. 
The website needs ADA compliance work, as well as a light refresh of the look, feel, and product category organization. There is also an opportunity to enhance search engine optimization, or SEO, to further increase the traffic to the site.
Refresh the look and feel of the Shopify website.
Complete ADA compliance fixes.
Enhance the UX with optimizations
Ensure the site is mobile-friendly.
Adjust the menu navigation to match search intent.
Project Description
O8 will take a Growth Driven Design (GDD) approach, supporting the project and ongoing improvements in agile, two-week sprints. This methodology ensures that we make data-driven decisions and prioritize the key pages first.