How Marketing Teams Can Work Smarter, Reduce Burnout, and Beat the Competition
Reading time: 10 minutes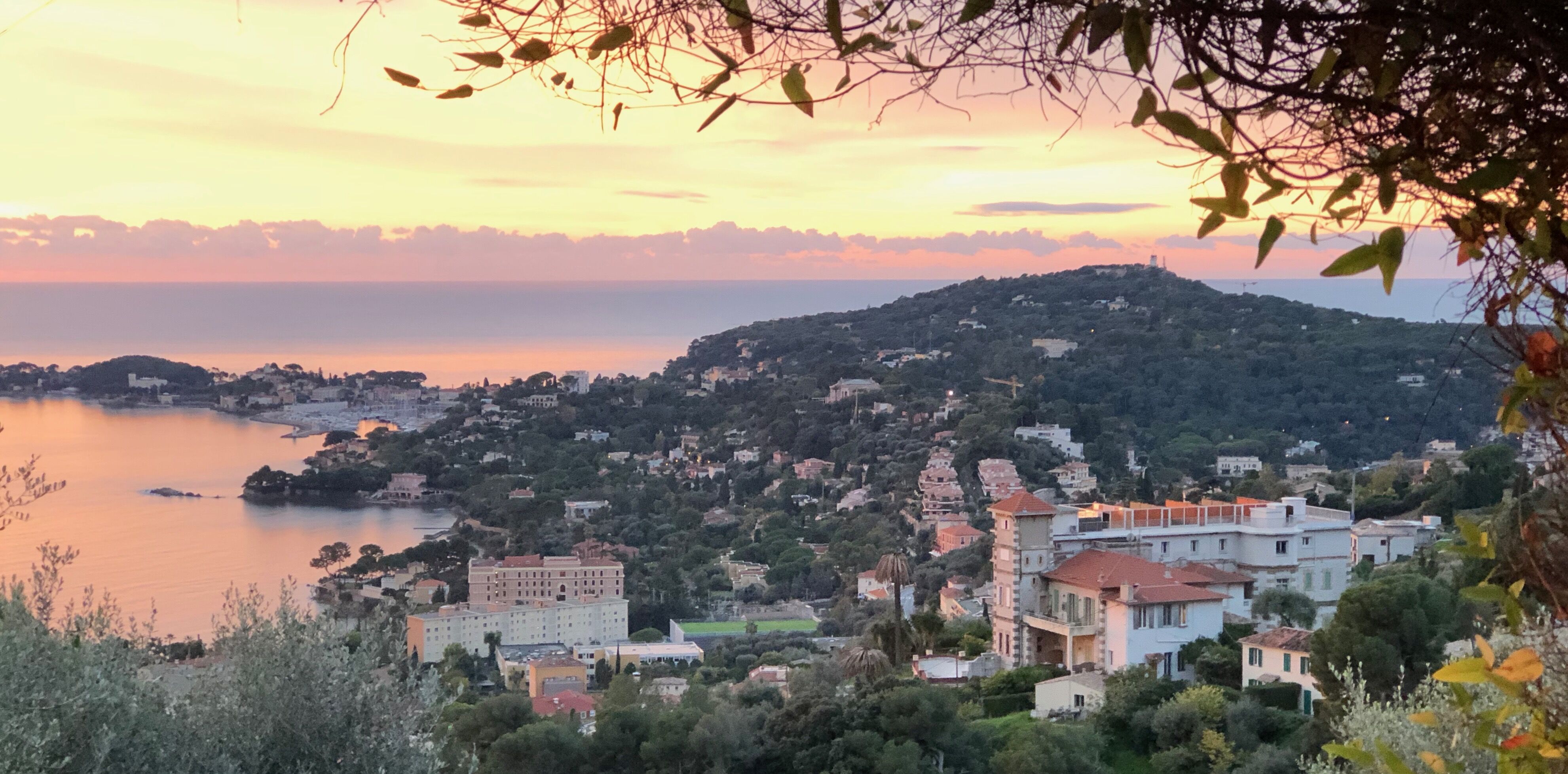 ...all while following their dreams. This post was written and recorded during my recent dream trip to the French Riviera, after many years working with amazing, talented marketing teams who have been pushed to their limits.
As a marketer, chances are you're constantly under pressure to produce results, whether in the form of web content, better analytics and conversions, emails, conference materials, handling website issues, and the list goes on. How to manage it all without burning out? Here are 4 solid tips.
Tip #1: Work smarter, not harder
The Pareto principle, or "the 80/20 rule", states that roughly 80% of the results come from 20% of the input. This means that just 20% of your day is really what's driving the results your management team truly cares about. The rest of the 80% is fluff. Sometimes necessary fluff, but still fluff.
The very first requirement to working smarter and improving productivity, as Seth Godin points out, is that you have to want and not be afraid to be more productive – take a moment to read his short blog post, if you can, to see if the rest of this article is even right for you.
Now that you're bought in, and want to do better, let's get an obvious fact out of the way: your emotional and physical health have a direct impact on productivity. Remember to take care of yourself, and practice it as an art and an exercise. If you're overworking yourself, chances are you won't enjoy what you're doing, which in turn will make you unhappy and unhealthy, which in turn will make you less productive and lead to burnout.
There's a reason in modern times, the elusive work-life balance (or work-life harmony, as Amazon's Jeff Bezos prefers) has become the monumental goal to strive for. Self-care in your personal life is beyond the scope of this article, but a simple google search for the term will get you started with several ideas. Self-care in your professional life is not as common knowledge. Here are a few self-care exercises to get you started in your professional life:
SELF-CARE EXERCISES FOR WORKING SMARTER:
Be militant about your time and attention. Shut off your email and other notifications (including your personal devices), as you're able. Block off time on your calendar for focused, uninterrupted work or special projects. Ask your boss if you can get out of that unnecessary meeting you've been pulled into.

Try to leave work on time the next few days, and see if you can tie your success rate to how you use your time and protect your attention. This will take time, and we'll go over learnings in the next lesson. Just do your best, and don't even think about beating yourself up if it doesn't work yet – we have much more to cover!

Notice your energy levels at home, and your creativity and focus the next day at work. Rank or score them in a journal if you'd like. If you can't stop thinking about work, download the Headspace app and learn some life-changing meditation and self-awareness skills, including this kind of noticing or "noting." Practice daily — I first started meditating in the shower, however unorthodox, because I felt I didn't have the time elsewhere.
These three exercises will do wonders for your professional life, and in turn have positive influences on your personal life...which will improve your professional life, and so on. It's a virtuous cycle!
The next few tips will help you multiply the 20% of your day that is most impactful, all while taking off the pressure so you can go home at a reasonable hour, take that vacation you've always been wanting, or spend more time with your family.
Tip #2: Delegate
Try to delegate tasks. I'm sure you've heard this before, and you question your ability and budget to do so, but just hear me out –– you might be surprised.
First, stop and think. Where do you add the most value to your company? Is it what you spend most of your day on? Are you handling the support queue and doing quality assurance for the website instead of working on bigger-picture items you or your boss wants to tackle? Are you dealing with analytics and SEO when that's not your strong suit, or is nobody dealing with them at all?
I know you want it done right. Me too. Start small, just as they recommend for diets and exercise programs. Assign tasks you don't need to be doing using a project management tool like Basecamp or Asana, or for more technical teams, TeamWork or Trello. Nobody to assign to? That's the very next tip.
Try to delegate knowledge and brainpower. One person cannot know everything. This is an era when "group think" wins. To do the best digital marketing you can, you need to combine knowledge across a vast technology landscape and multiple disciplines: analytics, data science, storytelling, persuasion, psychology, neuromarketing, CRO, not to mention classics like SEO, UX, design trends, paid advertising, CRM, sales team enablement...the list goes on.
Your goal as a marketer should be to know enough about the aforementioned things, or work with someone who does, to decide how much they matter so you can fill in any gaps where it makes sense. To be most effective, you should fill these gaps wisely so that you're not stuck trying to do everything. Where to source this knowledge? That's the next tip!
Take The Stress Out of Your Marketing and Improve ROI
Tip #3: Source quality talent
Hire freelancers. It doesn't need to be expensive. There are websites such as Upwork, Freeeup, or Fiverr that can help you find talent to take over menial to complex tasks in your day-to-day, letting you concentrate on priorities and work you actually enjoy. Do note that time zone, education level from the country of origin, language and communication abilities, and your own infrastructure and ability to manage remote workers all play a role in how successful this will be. If you have a bit more budget available, and the desire to get it right the first time, you can consider upper-tier options such as Toptal.
Hire companies or agencies. What's the difference between a freelancer and a company? A company doesn't get sick or disappear, is responsible for getting it right the first time, and comes with an infrastructure and a pool of skill sets and best practices to draw from that no one person is going to have. Hiring "a guy" versus a dedicated team brings a whole new level of professionalism and results. Even when hiring a company or agency, your mileage may vary drastically. You have to do your research.
Read our take on choosing the best digital agency
Not sure what to do? Crowdsource. You can crowdsource information by using sites such as Quora (free but slow) or Clarity (paid but fast and vetted) to ask experts what to do. At least this way, if you're running into trouble, you can ask other experts for ways to fix an issue, how or who to hire, or how to smooth out your internal processes.
Tip #4: Improve communication with your technical team
Ever heard of the book Men Are From Mars, Women Are From Venus? Developers and marketers could use a similar guide. When highly technical people such as web developers communicate with marketers, sometimes it feels as if they are speaking a totally different language. The same goes for technical people who interpret what marketers say. Here are some tips to improve communication:
Communicate visually. Use wireframes, mockups, screen shares, screen shots, and URLs to examples or the specific page on the website that you're talking about. There's less room for miscommunication when there is a visual, keeping in mind that miscommunication always costs you money, sometimes substantial amounts. Here are some tools that can help you do all of the above:
Wireframes: These are the low-fidelity "blueprints" of web design. Balsamiq is great for entry-level to professional folks, or even Google Draw (free) if you just need to do something simple.
Screen shares: I love Zoom. You should, too. Otherwise, Skype works fairly well if you want a free solution. For asynchronous communication, for example if you are documenting a task or procedure for a virtual assistant, try a screen recording app like Camtasia.
Screen shots: Dropbox will copy the URL of a screen shot to your clipboard automatically, or apps like Awesome Screenshot.
Report bugs and feature requests with visuals. You may know what "that thingy on the product specifications page" is, but it takes your developer time, mind power, and frustration to figure out what you're talking about. It's easy enough to copy-paste the URL of the page you're talking about, and provide that to the developer. Use the tools visual communication tools above when helpful.
Pick up the phone. Developers and other techies tend to prefer email, even when it's to everyone's advantage to use verbal and visual communication. Push them to pick up the phone, schedule a video conference / screen share with them, or simply use Slack or Skype and their built-in calling and screen sharing capabilities -- it's often too much of a pain to schedule a meeting, so chat + video is often ideal for getting a quick answer or discussion to happen. This creates visual communication opportunities, but also helps synchronous communication to happen that can be more productive and higher-quality than toneless, asynchronous email.
Get an interpreter. When things get technical, your tech team may ask you questions that either you don't understand or that take you a significant amount of time to parse and understand. Often the most efficient use of your time is to have a technical project manager sitting between you and the developer, ready to translate. They can work at your company, or an agency that you hire. For example, a developer might say, "We could implement your website search using Apache Solr, which would give you the faceted search and taxonomy sorting you desire, or the cheaper way would be to use a Google Custom Search." You say: "Cheaper!" The developer does what you say. The end user can't find what they need on your website as easily, and it ends up looking like a cheap search solution (and website) to your end users. You lose money in the long run, because you didn't understand the business implications of a technical decision, because you didn't have an interpreter.
Set extremely clear business goals and KPIs. You may ask your tech team for a certain feature, set of features, or even an entire website, but it may not end up doing what you want. Define what you want, clearly. It's ok to share them with your tech team. I.e. "we want conversions to increase sitewide by 20% in 3 months" – even if they're not used to hearing result-driven marketing language like that, they should be quick to learn what it means.
EXERCISES:
Try changing how you communicate with your tech team.
Notice the results. It may take a while for you to notice.
Write notes or post-its to yourself in a visible place to help you learn to practice better communication habits in the long-term.
Conclusion
We've established that marketers are often under a lot of pressure to constantly outperform, stay ahead of the competition, provide endless results in terms of KPIs, and always back up their trials and errors with hard data. This can create a very stressful environment, which affects productivity. It's up to you to find ways to ensure it doesn't.
Remember that the best ideas flow when you're content, or at least comfortable, physically and mentally.
In order to properly increase productivity you need to take a step back and consider what you need in your life to feel at ease. Be your own advocate within the company, and work to create a harmonious relationship between life and work.
Don't fall victim to burnout. It's a very real condition, a very real threat to productivity, but also an easily avoidable or curable one.
As long as you follow the tips outlined here, you'll be well on your way to boosting your productive output… and enjoy the journey every step of the way.
---