Top 4 Best Chatbots for Higher Education 2023
Reading time: 6 minutes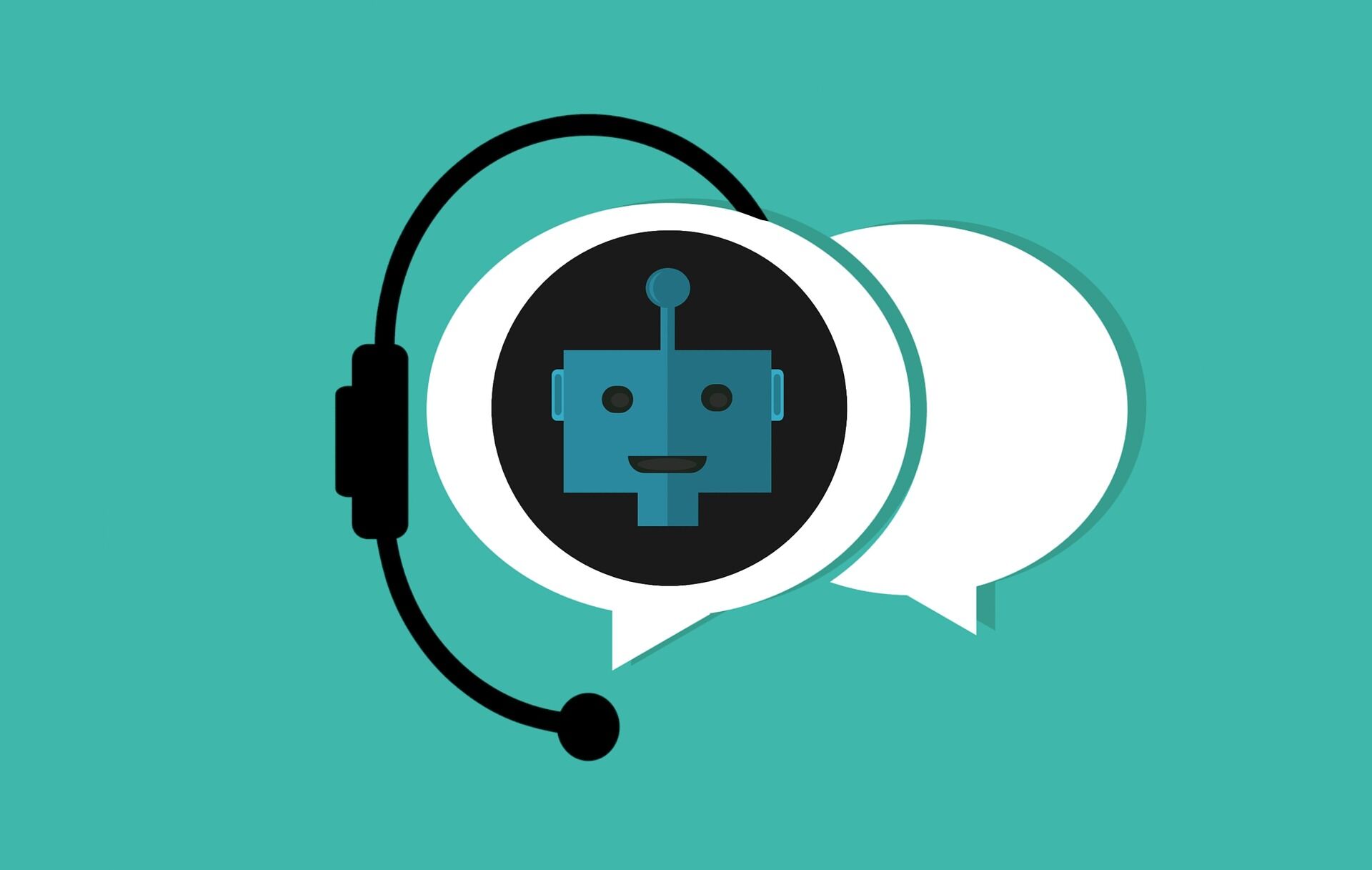 In 2022, there are a lot of benefits to utilizing an artificially intelligent chatbot, especially in the higher education sector. Top higher-ed chatbots can expedite enrollment processes, improve retention, and help students succeed.
Increase Student Engagement Using Chatbots
Improve the Learning Experience Without a CRM Overhaul
Make use of Virtual Assistants to Follow Up with Students
Increase Enrollment, First Time Student Assistance, and Retention
Answer Common Questions Remotely During the Coronavirus Pandemic
In 2016, when chatbots first made their debut, experts weren't sure whether the innovative artificial intelligence technology was going to last and become a staple in businesses and in higher education. When Mark Zuckerberg first unveiled his idea for a Facebook Messenger-type chatbot at a keynote speech, he explained how chatbots could communicate using basic, pre-programmed scripts that allow for users to execute basic tasks using language commands.
As we fast forward a few years, it has become clear that AI technology is becoming more useful than ever before and is now more accessible to higher education institutions and small businesses alike. Chatbots are no longer expensive tools that are only accessible to Fortune 500 companies. University chatbots are becoming more and more common, which is why, in this article, we will be discussing the top chatbots for higher education.
CB Insights does a great job of explaining how chatbots were introduced in the article titled "Lessons From The Failed Chatbot Revolution - 7 Industries Where the Tech is Making a Comeback".
Note: If you'd like us to set up chatbots for your company or help with web development or marketing, you can learn about our agency here. We would love to help you as we did with Cornell and the University of Minnesota.
What is a chatbot?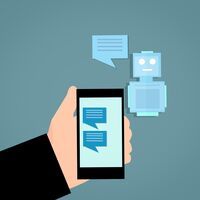 A chatbot is an artificially intelligent text or voice-based interactive interface where users can express their needs, concerns, or questions using voice or text commands. In some cases, chatbots are supported by human interaction but in most cases, the chatbot is able to carry out a full conversation with a client as long as the questions and answers follow a rubric. In short, chatbots are designed to process information that is provided to them and respond using a pre-programmed script.
Chatbots are also commonly referred to as conversational agents, automated chatbots, or virtual assistants and are promoted by some of the largest tech companies in the game. IBM, Amazon, Facebook, Google, and Microsoft are all promoting chatbots and how they can revolutionize daily tasks and the way that higher education institutions communicate with their students.
How can chatbots be utilized in higher education?
Almost every University office experiences a surge in inbound communications, times when ordinary higher ed staff members can easily feel like call center employees simply trying to keep up with the demand for information. From incoming students, staff and parents, there are often many questions about enrollment or even just clarifications about signing up for new classes.
@CBInsights - "AI-enabled chatbots, in particular, are being employed to increase student engagement, while also doubling as a teacher's virtual assistant."
Top Higher Education Applications for Chatbots:
Centralized Information - Chatbots can answer questions via messenger which can allow staff, parents, and students to remain on the same page
Swift Communication - Students are making real-time decisions that may be impacted by their ability to effectively communicate
Day or Night - Students can contact the university office day or night depending on their needs
Expedited Enrollment - Basic enrollment questions regarding school size, residence availability, and fees can all be answered via messenger or text message using a chatbot
Access to Information - Chatbots can improve a student's chances to succeed, giving them easy access to University documents and other forms, often improving retention rates
Team Focus - Chatbots can answer hundreds, if not thousands of questions simultaneously which means that your team won't spend their entire day on the phone or sending cookie-cutter answers to common questions via email
Document Questions & Processing - From FAFSA applications to enrollment documents and financial aid, chatbots can answer simple questions and walk users through the process of filling out and submitting university documents
Start Meaningful, Long-Lasting, and Profitable Relationships Through Chatbots.
Best Chatbots for Higher Ed
When it comes to finding the best chatbot for your higher ed university admissions department, you're going to need a bot that utilizes algorithms and is intelligent enough that students and faculty don't feel the need to circumvent the system and contact your help desk anyway. Utilizing a chatbot such as Mongoose Harmony powered by Drift, which was designed to make the job of higher education staff members easier instead of trying to adapt a new virtual assistant, can pay off in the long run. The four bots listed below have all been developed with university staff members and students in mind and aim to improve the overall student experience.
Mongoose Harmony by Drift:
Mongoose harmony is an intelligent chatbot and virtual assistant that was designed specifically for higher education applications to help meet growing demand for engagement and access.
Drift's chatbot helps higher education institutions evolve to meet the demand of the younger generation and can quickly route website visitors to appropriate staff and relevant content.
If you're tired of employing call center staff who end up answering the same question over and over, it may be time to learn a bit more about how Drift can help transform a website into an easy-to-use hub of answers and info.
Amazon's QnABot:
Pronounced "Q and A bot", Amazon's artificial intelligence bot that makes use of Amazon Alexa and Amazon Lex provides a conversational platform where students can ask questions and easily sort through information.
Amazon's QnABot prioritizes the idea that students should have quick access to institutional answers that can provide tremendous value during the enrollment process.
Like most other artificial intelligent chatbots, Amazon's QnABot makes it easy for educational institutions to add features and functionality and even provides a platform for students to offer feedback.
IBM's Watson:
IBM Watson has been optimized as an interactive chatbot by universities across the world, from the UK to Europe and the US.
IBM Watson utilizes a technology referred to as Watson Conversation Service to expedite student responses, download and provide documents when needed, and answer subject-specific questions.
Learn more about IBM's experience with Bolton College in the United Kingdom Here. You'll find that IBM's Watson values the benefits of a virtual assistant and has found an effective way of optimizing the system for higher ed use.
IBM's Cognitive Platform and Watson Conversation Service work seamlessly together and make the process of developing a chatbot simple for any user.
HubBot by HubSpot:
HubBot is an artificially intelligent chat service similar to IBM's Watson and Amazon's QnABot.
In addition to having the capability to answer basic questions per a pre-loaded script, HubBot can also book meetings, integrate with your existing HubSpot CRM, and track communications in an easy-to-filter way.
HubSpot's HubBot is geared to automate conversations and appear authentic, almost as if the answers were being provided via a live human interaction.
HubSpot has gone out of its way to make the user experience with HubBot as intuitive as possible. Students and staff will love how straightforward the process can be.
Make sure your university's chatbot is optimized to get to your admissions department as quickly as possible. Enrollment, financial aid, and answering questions from prospective students have never been easier!
Save Resources While Qualifying and Converting More Leads.
---