Design Your E-Commerce For Optimal Results
Drupal Commerce

We have several Drupal Commerce projects under our belts, including the University of Minnesota Bookstores, which involved a responsive redesign for PC, tablet and mobile devices, followed by the implementation and migration to Drupal Commerce from the legacy site.

WooCommerce and Shopify

We have strong WooCommerce and Shopify experience, which can be integrated into popular website platforms such as  Wordpress and Drupal. 

Enterprise-class E-Commerce

We offer the added experience of a vast team to provide the best solutions for your digital commerce needs.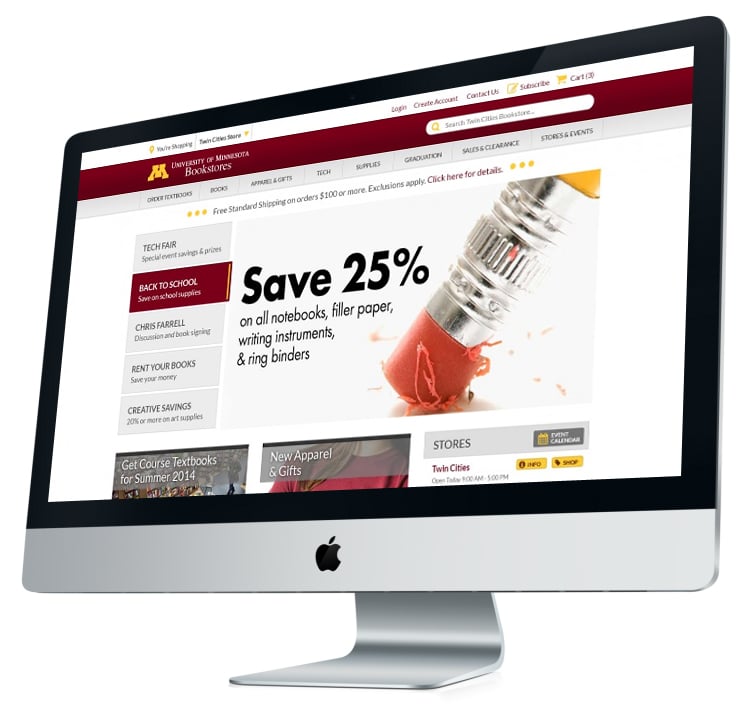 Contact Us Now to Learn More About Our E-Commerce Solutions