Our Team

We are seasoned web developers and designers with vast experience optimizing websites into their best possible version, which means building them to compliance standards. We take accessibility seriously and believe everybody should have the opportunity to visit your site.

Compliance and ADA

There are regulations in place to enable equitable access for all users of digital products.  If your website is not constructed to comply with the WCAG success criteria, your company is at risk of losing traffic or even facing legal actions.

Why Us?

We have partnered with top-notch ADA compliance organization, Accessible360(A360), who employs technical team members with disabilities and has advised on these issues at the federal level.
The ADA Compliance Story
Domino's Pizza was hit with a lawsuit several years ago, and in 2019, The Supreme Court refused to hear the case. While you may not be in the business of making pizzas and think this has nothing to do with your website, the law begs to differ. 
As the plaintiff's attorney said, "The blind and visually impaired must have access to websites and apps to fully and equally participate in modern society - something nobody disputes." 
This left Domino's with many problems on their hands; bad press, a need to quickly update their website, and the risk of being sued again.  
Scanning tools only cover 10 - 30% of all ADA issues!
One of our agency competitors has recently gotten into major legal trouble because they tried to "fake it" with in-house knowledge and software-based scanning tools. Real-live human testing is required to uncover all accessibility issues! 
We are your sure-fire gateway to compliance and your key to sleeping well at night. There is no substitute to live human testing. Plus, ADA compliance improves user experience and SEO, offering more benefits than just legal protection. 
The industries currently with federally-mandated compliance rules are higher ed, federal, and health care. However, these ever-increasing lawsuits are commonly targeting other industries such as retail or anyone who has eCommerce functionality (like Domino's) that would disallow someone from participating in the economy.
Our Partnership
We partner with the best ADA compliance organization around, whose audits involve using *technical* team members with disabilities, which is key. While they don't actually implement the ADA compliance, they work with O8 to properly execute the necessary changes based on their findings. 
A360 is in a unique position to help O8 through this process by:
Providing experienced, live web developers to audit sites and apps, rather than automated tools which can include many false positives & not highlighting all usability issues as they only cover a small portion of tests
Reporting accessibility issues and also providing practical, developer-focused remediation suggestions, thus saving development time during the website build
Defining priorities and estimated level of complexity, allowing us to easily determine an implementation plan
Having senior-level staff available to help plan, facilitate and consult throughout the implementation, keeping the process as smooth and efficient as possible
Granting access to the A360 Accessibility HUB, an accessible customer portal to help you document digital accessibility progress and log defensible milestones
In Summary
The U.S. Department of Justice has taken the position that the Americans with Disabilities Act ("ADA") applies to websites, mobile apps, and the Internet of Things. To avoid discriminating against people with disabilities, digital products must be designed to meet compliance standards. If you fail to meet these standards, you face an array of risks. Working with an agency like O8 can help protect you from these risks. 
Ensuring compliance is both the smart and the right thing to do. 
Understanding the Americans with Disabilities Act
What is it?
The Americans with Disabilities Act (ADA) is a comprehensive piece of civil rights legislation that prohibits discrimination and guarantees that people with disabilities have the same opportunities to participate in the mainstream of American life. With the advent of the World Wide Web, doors opened up to a whole new universe of regulations, specifically under the ADA's Title III, which protects against discrimination on the basis of disability in public accommodations and commercial facilities. This includes business websites.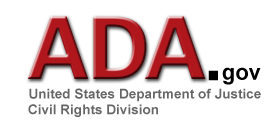 ​
Considerations
Businesses tend to only focus on a handful of possible disabilities to address with their web design, while in truth there is a variety of them to consider:
| | |
| --- | --- |
| Legal blindness | Low vision |
| Color blindness | Intellectual disabilities |
| Limited mobility | Hearing impairment |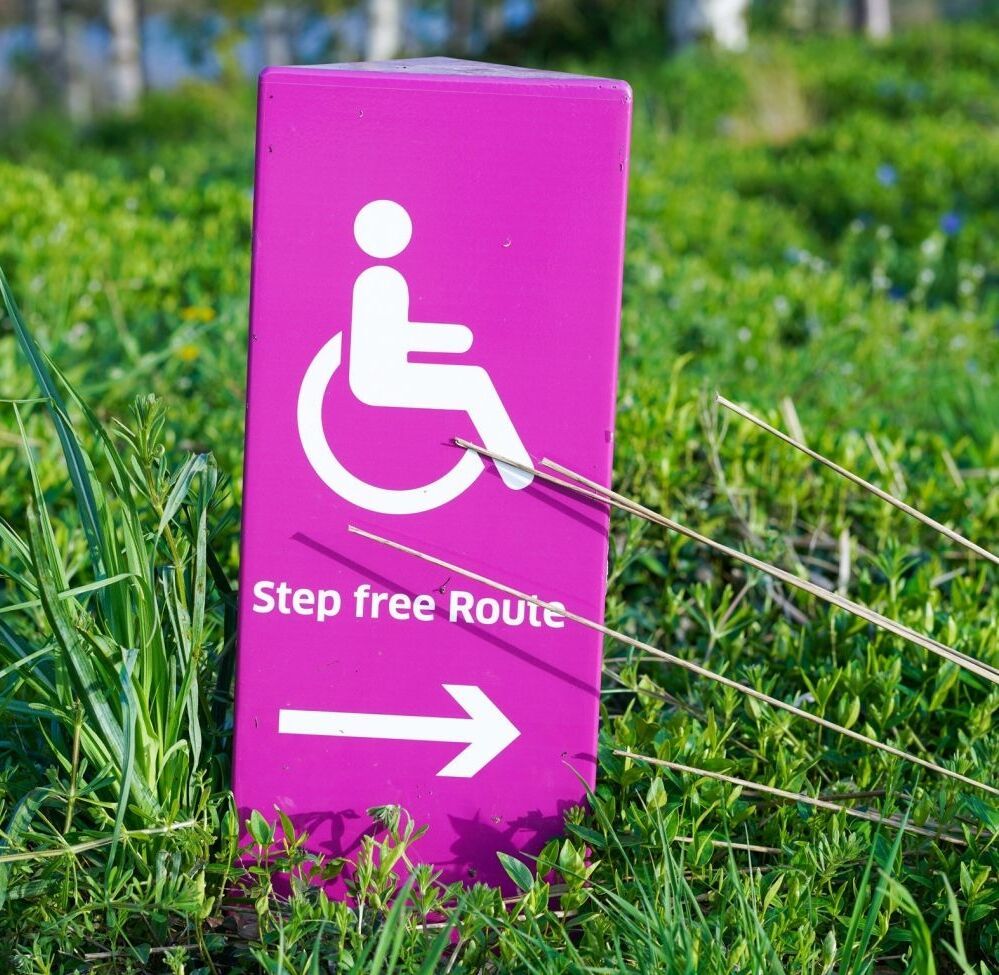 What can I do?
Audit your website for compliance issues.
ADA compliance is based on current WCAG 2 standards, which set basic guidelines on web design and structure in order for websites to be fully and properly functional.
By adopting web accessibility best practices on your website or ensuring those in place are working properly, you'll be shielding your business against legal action.
At O8, our team of seasoned experts is fully prepared to carry out a full and extensive audit of your website in order to determine whether it meets the criteria necessary for a smooth user experience for people using assistive technology.
Our audit process will identify any and all issues that might be affecting website navigation for people using assistive technology and offer detailed recommendations on how to address each one.
Our Process:
Our auditing process will comb through every inch of your website to find all potential issues:
1 . Thorough review of website pages:
Site-wide header & footer
Home page and other key landing pages
Sample of content pages that use a common template (e.g. blog posts)
Forms
Any interactive elements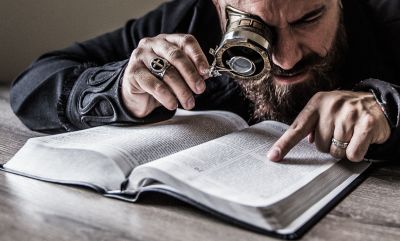 2 . Four-way review:
Attempt to use website with assistive technologies, including screen readers and keyboard navigation, or zoomed in
View website with design (CSS) and JavaScript disabled, which roughly emulates what a screen reader would be able to access
Run Automated Accessibility audit tools
Code review

​
3. Extensive search for:
Items that are not readable for screen readers
Elements that are difficult or impossible to access using keyboard navigation
Areas with insufficient color contrast
Images without alternate text, videos with bad or nonexistent captions, text in images, content presented only in an image
Anything that moves automatically (e.g. sliders)
Forms that aren't coded properly
Tables that aren't coded properly
Any complex charts or diagrams that aren't properly described in text.
PDF files, which have special requirements
Writing issues (e.g. using all caps, non-descriptive links text, incorrect heading structure)
Content presentation issues (e.g. using a heading tag to make font sizes bigger; using color only to emphasize text)
Conclusion
Having professionals examine your website is the best way to ensure your digital presence is in full compliance with the features required by the ADA.
It is extremely important to accompany these audits with counsel and advice from legal professionals educated in the subject matter.
By establishing a fully compliant web presence, you will not only avoid future legal troubles, but create a smooth user experience for all your visitors.
If you have questions about ADA compliance or need some assistance, please go ahead and reach out using this form: