We Go Deep and Find Any Cracks in Your System
Site Audit

We provide you with a comprehensive understanding of your site's current state as well as any changes necessary to maximize its effectiveness while reducing potential technical risk.

Security Audit

We identify potential security issues with your site and provide best practice recommendations to correct them.

Performance Audit

This kind of audit includes a in-depth review of all layers of your website to identify potential problems with performance, such as speed or how well it handles traffic.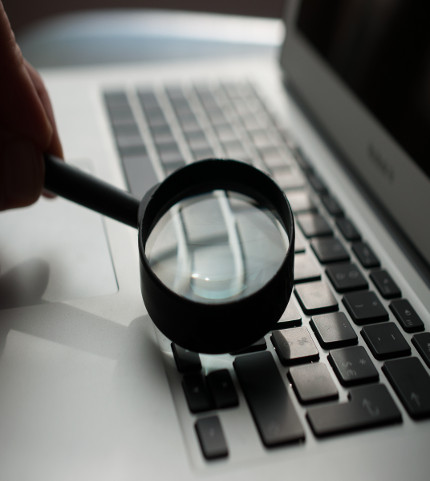 Drupal Site Audits
Given the number of attacks reported in the news over the last couple of years, it's obvious that cybersecurity has rapidly become one of the most significant issues facing businesses today. Consequently, it is now vital for business owners to ensure their Drupal websites are configured for maximum security. The best way to do this is through a comprehensive Site Audit.
The goal of a Drupal Site Audit is to provide you with a comprehensive understanding of your site's current state as well as any changes necessary to maximize the effectiveness of your site while reducing potential technical risk. The audit will include documentation of all relevant issues along with recommendations regarding the best way to deal with those issues.
A Drupal Site Audit could be conducted for a number of reasons. For instance, there could be existing concerns or problems related to the site, such as security or performance issues. A site audit may also need to be conducted because business goals have changed or the website requires an upgrade for technical reasons. In all cases, an audit will help ensure that you are running a quality, stable, and optimized website.
Drupal Site Audits will typically encompass a number of critical areas. Those areas include the following:
Security Review
During the audit, your site will be checked for any potential security risks. Such risks could come from a variety of sources, such as poor custom coding that does not correspond with Drupal  best security practices, known security problems related to installed modules, insecure passwords, or user permissions set incorrectly.
Performance
Since poor site configuration can affect your website's speed, it is also important to audit the performance of your site. For this reason, a Drupal Site Audit will typically include several recommended tasks for improving your site's performance, particularly if your site receives a high volume of traffic.
Configuration Settings
One of the best ways to protect your website from a number of issues is through properly configured settings. During a Drupal Site Audit, your website's configuration settings will be assessed. The review will include a discussion of any issues that could arise as a result of your site's current settings.
User Permissions
When your user permissions are incorrectly configured, it can negatively impact user experience. It can also leave your website at risk. A Drupal Site Audit will ensure the most appropriate user permissions.
Usability
The usability of your website is naturally an important issue, and can have a big impact on the success of your website. A Drupal Site Audit will recommend ways in which the usability of your website can be improved. A comprehensive site audit will also include recommendations to assist you in achieving very specific business goals, such as encouraging donations, increasing user sign-up, or generating more leads.
Module Status
Your site review will also include a list of enabled modules as well as module updates that are available for your particular website. In addition, the site audit will include an analysis of currently enabled modules along with an identification of any modules which are not deemed necessary for your website and that could ultimately slow it down. Additionally, the site audit will include a list of additional modules that could benefit your website.
Custom Code
Depending on your specific needs, a custom Drupal Site Audit may also need to be conducted, which includes an analysis of custom code that is not optimized for performance or could be potentially harmful.
Drupal Security Audit
Website security is an ongoing concern for all websites, and the best way to tackle it is to have a plan in place. An expert security review in the form of a Drupal Security Audit can offer you tremendous peace of mind in knowing that any potential issues have been identified while providing best practice recommendations for remedying those issues.
If you're wondering whether you need a Drupal Security Audit, it is important to consider that missing a security audit while developing a site or even skipping updates could leave your site vulnerable and insecure. Damage to hacked sites can be catastrophic and, at the very least, inconvenient.
Often the damage remains undetected for a long time, so to protect your site and visitors you should conduct regular security audits performed by an experienced team that specializes in protecting your investment.
As part of your audit, you will receive an in-depth written report of any known problems as well as potential issues to be aware of. We will also review the necessary changes with you and help you to formulate a plan for making those changes. The whole process is designed to identify current concerns and make you better prepared to prevent future breaches.
Drupal Performance Audit
Drupal Performance Audit
Larger Drupal sites, or those with lots of rich media files and content can sometimes run slow if the site is not optimized correctly. Performance is a key issue as it can impact the success of your site in several ways.
A Drupal Performance Audit is something that you should consider, even if you have not noticed any clear-cut issues. How fast your site responds and how well it handles traffic goes to the heart of providing a great user experience, so a regular check-up is a smart strategy. Also, as search engines have started prioritizing site speed as key to SEO success it is advisable that you do what you can to avoid being penalized.
This kind of audit includes a in-depth review of all layers of your website to identify potential problems. Once your audit is completed, you will get a full report that will list any issues observed on your site and recommend specific fixes. It will also tell you what you are doing well, so that you can recognize and celebrate your successes.
Smart website maintenance requires regular checks, so keep this in mind as you plan your website strategy.
For more info on Drupal Performance Audits, contact us for a free consultation 612-276-5880 or send us details via our Contact page.