How to Choose the Right CMS in 2023 | 5 Key Factors
Reading time: 12 minutes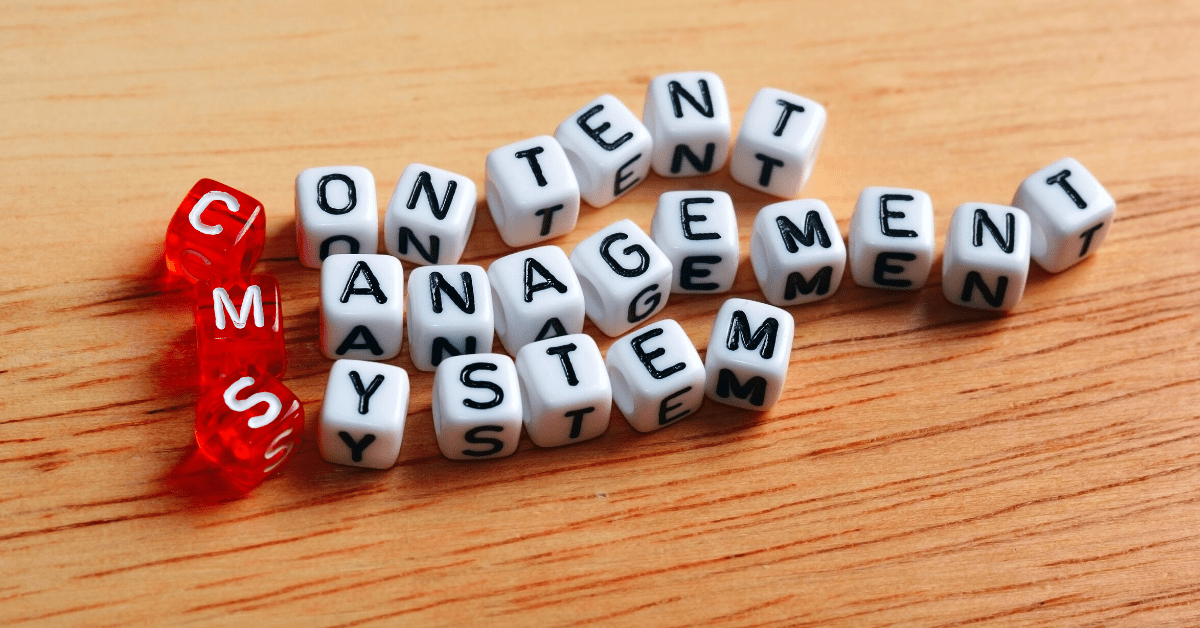 Choosing the right content management system (CMS) for your website is one of the most important decisions your company will make. A CMS provides the framework and functionality not only for web design and development but how your organization will grow and thrive online.
The coronavirus pandemic has made business operations even more digital while straining budgets worldwide, signaling the need for CMS solutions to do more with less, to reduce overhead and total project costs by implementing open source CMS platforms free from vendor lock-in, and an even greater need to remain competitive in terms of user experience (UX) for both site admins and end-users.
5 Key Factors in Choosing the Right CMS Platform in 2022
1. Needs of Your Team
2. CMS Hosting Category
3. Traditional CMS vs Headless CMS
4. Which CMS to Choose
5. Available Support
Factor #1: Needs of Your Team
The CMS you choose will have a significant impact on your team, from the user experience for marketers and the content team, to the technical aspects that developers must deal with, to workflows that cross-functional teams must be involved with or carry out, such as customer service, marketing, and sales.
Now, more than ever, with ever-increasing options available in 2022, choosing a new CMS should come down to in-depth consideration for the needs of all involved.
It's imperative for management to compile a list of wants and business needs from every department, then develop a matrix that will establish priority for each. By organizing the process like this, the decision-makers can actually assess and compare all the alternatives and choose the most effective option.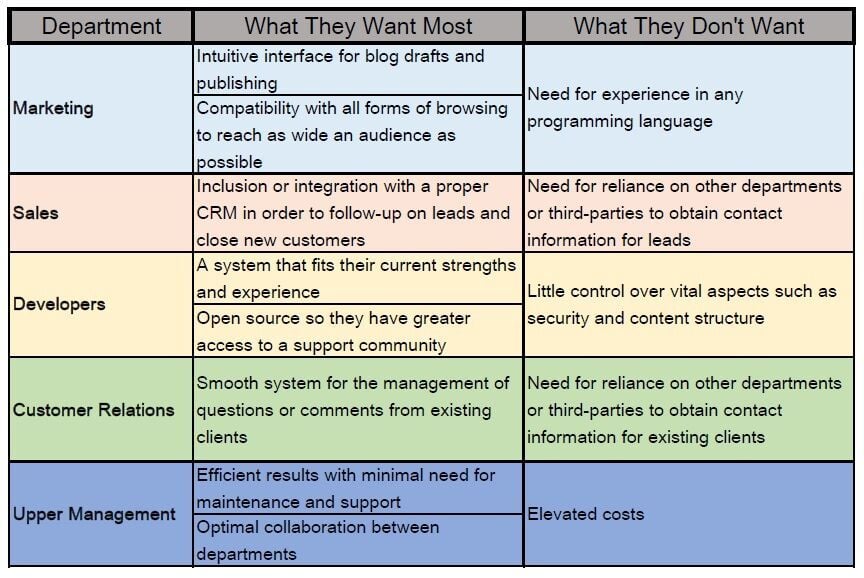 A simple matrix can help organize ideas, see which points overlap at least partially, and help reach a compromised but efficient decision.
Essential Factors Stakeholders May Want to Weigh In On:
Customization. Does the CMS allow easy customization by the marketing team, both for one-off landing pages and as well as pages sitewide? Or does a developer need to be involved for most customizations? How much control will the company have over the "look and feel" of the website? How much is WYSIWYG versus field-based input?

NOTE: Be careful of favoring too much customization – there is a certain amount of site and brand consistency that should be "enforced" by the CMS. However, don't get in the way of the flexibility and creativity often needed for landing pages for marketing campaigns.

Digital Experience Platform. Does the CMS work as a true digital experience platform, allowing you to personalize based on user data and actions, and also integrate easily with 3rd party systems to further enhance customer experience?

NOTE: Many organizations do not need the full set of functionality involved in digital experience platforms. Gartner Predicts 80% of Marketers Will Abandon Personalization Efforts by 2025.

A lot of folks think tools are magic. It's common for amateurs and executives removed from execution to think that the new shiny toy will deliver results. Pros know the tool is only there to support you. Personalization tools allow for targeting, but they don't replace understanding the people you're trying to sell to.
A human needs to do the hard work still. Setting up 39 personalized segments is the easy bit. Tailoring messaging that is truly personalized - messaging that resonates with those humans - that is very hard work. Most can't get their general messaging right. -- Peep Laja, CEO, CXL Institute

Of course, there is that other 20% who will persist and hopefully do well.

Ease of Use. How is the back-end/admin user experience for content editors and site admins? What about developers – is the platform intuitive? Easy to use and maintain? Is there a user-friendly way to create a variety of layouts and navigation menus?
Template themes. Are there plenty of starter themes and visual alternatives available to choose from? Template themes are very popular in WordPress, for example, allowing you to get up and running quickly without a custom theme design.

NOTE: Many larger or more serious sites do not use templates but rather are custom designed.

Site complexity. How complex does the website need to be? Is it essentially a blogging or publishing platform? Site complexity is a major factor in choosing between CMS platforms like Drupal and WordPress, for example.
Technical architecture. Does the CMS follow best-practices in terms of DevOps and back-end management? Is upkeep intuitive for developers? Do your current developers have the experience and programming language knowledge to optimally use the CMS, or will significant training or new hires be required?
3rd party integration and APIs. Does the site need to integrate with 3rd party applications, such as marketing automation and CRMs? What APIs are available, such as REST, JSON, etc? How easy is this to do with the given CMS?
UI speed, complexity, and content distribution. If you need an extremely snappy, highly visual or complex user interface, such as a UI that requires a lot of visual interaction, and/or graphs, charts, or other interactive experiences, then a headless CMS may be your best bet. See the "factor #3" section below for more information.
SEO. How SEO-friendly is the CMS? Some headless CMS solutions are very flash but can still suffer from SEO issues, especially if not implemented properly.
eCommerce. Do you plan to implement eCommerce features on the site? If so, how complex? There are different CMS eCommerce integrations or even built-in eCommerce functionality, depending on he CMS.
Scalability. If you expect major traffic or huge traffic spikes, the CMS should be highly performant and scalable. Of course the hosting platform is very important here if you have an open source or self-hosted CMS solution, but there are various cloud hosting providers who can help you manage scalability and related infrastructure (see the section below).
Open source. Is the CMS open source and backed by a large and healthy community who are consistently improving functionality, creating features, and keeping the project secure? What kind of plugins and add-ons are available and how much do those align with current company goals and tactics?
Licensing fees. Vendor lock-in is real, and a common problem with proprietary CMS software versus open source CMS software. Not only can the licensing fees get expensive and repetitive, but it can be difficult to move away from a proprietary vendor.
Other/hidden costs. What are other/hidden costs such as required maintenance, security updates, developer efficiency, DevOps infrastructure, etc? Make sure to consider value over price when appropriate.
Other table-stakes features. Some features are table stakes at this point, but it's still worth double-checking. Things like RSS, social media integration, multilingual support, ability to edit HTML directly or via WYSIWYG should be quite common.
Special cases. Does your CMS need to function as an intranet, support a very specific authoring workflow, or serve a very specific vertical such as small business? If so, do note these special cases.
Creating a decision matrix will allow stakeholders to rank their needs and establish quantitative priorities that can be used to choose the best CMS for all involved.
Factor #2: CMS Hosting Category
Content management systems can be hosted in three different ways: self-hosted, cloud-hosted, and SaaS.
Self-Hosted
This means the CMS is installed on web servers you own or control, whether it's on a private server (VPS), a hosting provider like Amazon Web Services where you manage and configure the actual server, or on physical servers at your organization. (On-premise physical servers are generally a bad idea!)
This gives you the most control, from performance and security to the customizability of the website and related digital marketing ecosystem, however that control comes at a price. In general, most companies do not want to be in the business of hosting, and even those who are do not have the precise knowledge, time-tested performance configuration tweaks, and infrastructure that cloud hosting companies have.
Larger, more complex businesses may still want to consider content management systems hosted on-premise if it needs to integrate with ERP or other such on-premise systems, although this is generally seen as less and less desirable as time goes on.
Cloud Hosting CMS
Many cloud hosting platforms such as Pantheon and ManageWP will allow you to automate or take control of common maintenance tasks such as security updates, backups, and performance monitoring, as well as providing proper DevOps environments out of the box, making web development more efficient and less error-prone for your web developers.
If you choose a CMS that's open-source and free to use, you will avoid vendor lock-in and maintain complete control over the website and codebase. As cloud hosting platforms evolve and improve, the line blurs between cloud hosting and SaaS CMS solutions.
Software-as-a-Service (SaaS) CMS
By choosing a CMS that runs on a SaaS or cloud platform, your team can lose a lot of decision power and control over many aspects of the entire content management process and infrastructure. You will likely have much more limited control over the code itself that runs the CMS, and will instead be given access to certain pieces of the website via APIs and external / hosted code.
This also means that things like security, performance, and hosting itself will be delegated to the SaaS or cloud platform, outside of your control. This can be a positive or a negative factor, depending on the CMS and factors inside of your organization.
This option can sometimes mean reduced costs, faster time to implementation, and softer requirements in terms of experience, such as with CMS platforms like Squarespace, but given the lack of flexibility should only be considered for smaller businesses or getting your organization started on a path to growth. As you grow and your organization increases in complexity and content production, you may want to consider switching to a more advanced solution.
There's also a very smart option for certain sizes and types of businesses, which is Hubspot CMS. This is a great choice for those who wish to have marketing and advertising attribution and ROI/ROA calculation baked into the CMS.
HubSpot is a CMS solution that we implement for clients who want to allocate a larger portion of their budget towards digital marketing rather than the website itself. This doesn't always make sense for larger or more complex businesses, but it can be a very effective solution given the right fit.
In Summary
This is the first decision your company should make in terms of how to proceed. Given the complexity of the issue, it is crucial that management and the decision-makers involve the entire team in the process, such as the sales team, marketing, and the tech team. You should have representatives from each team establish a list of priorities and needs in order to guide the decision process.
For medium and large businesses and enterprises with large enough tech and marketing teams to support it, a CMS that runs on a popular cloud hosting platform is a logical choice. However, that still leaves the company with several options to consider.
Looking for customized Drupal or WordPress training?
Factor #3: Traditional CMS vs Headless CMS
If you need an extremely snappy, highly visual or complex user interface, such as a UI that requires a lot of visual interaction, and/or graphs, charts, or other interactive experiences, then a headless CMS may be your best bet. A headless CMS essentially separates the front-end visual display from the back-end content management functionality and logic.
This may also be helpful if you need your content to connect to internet of things (IoT) devices, digital displays, and similar, but not always. This is a technical detail to check with the given CMS platform. Do note that some "traditional CMS" platforms like WordPress and Drupal can work perfectly fine as a headless CMS as well – it just requires a different approach.
Factor #4: Which CMS to Choose?
Once the company has established a list of priorities in terms of what it actually needs, the decision-makers can proceed to compare them against available options in order to choose the most appropriate one.
As mentioned before, any serious business should lean in favor of on-site management in order to ensure the best possible results.
One of the most important factors mentioned among the typical considerations is whether or not the CMS is open source.
Open source means the code is openly available to the public at no cost, which in turn leads to a large number of third-party developers creating interesting features that can be integrated into the original product. Even if the company who originally created the CMS goes out of business, the product will continue to be viable due to the network of outside support that can sustain it, which means the product will most likely remain in a state of continuous improvement.
So, Which One to Choose?
If your company intends to have a strong web presence and present a smooth UX to visitors, there are two main open-source alternatives that need to be considered: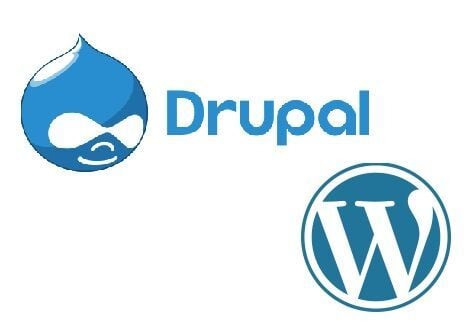 Drupal
This is considered the best choice for highly advanced and secure websites. This CMS can easily tag, organize and categorize content, but it requires a greater degree of expertise to properly operate and take full advantage of its ability to create rich and complex pages.
It also comes backed by several features, both inherent and third-party, that can help improve your website in a number of areas, such as:
WordPress
This is the most popular choice by far, powering over 30% of all websites worldwide. This open-source CMS is widely considered the most intuitive, efficient, and an easier to install alternative, with a large community of supporters constantly creating third-party integrations that increase the number of features.
While there are several other alternatives out there, these two are the open-source leaders in the field, and for good reason. The available features, ranging from usability to security, combine to create the best results in terms of user experience.
No doubt the matrix of needs will come into play when making the final choice, but the decision must be taken carefully and with no rush given its magnitude and impact on the overall operations of the business.
Other Contenders
There are a plethora of CMSs out there like Joomla, Sitecore, Adobe Experience Manager, and the list goes on.
Looking for an in-depth comparison on Drupal vs WordPress?
Factor #5: Available Support
Finally, remember that regardless of which CMS you choose to power your website in 2022, you'll need to be constantly vigilant and ready to face any potential issues that may arise.
Be sure to grant your developers the necessary freedom to do their work and continue learning, as they will be your first line of defense should anything go wrong.
Likewise, you can consider employing the services of third-party experts that can provide 24/7 support at a fraction of the cost involved in hiring a full team of developers.
All these options are equally viable, as long as your company has plans in place to address obstacles, issues, or even critical mishaps.
Want to Learn More About Your CMS or Alternatives? Contact Us Today!
---