Outsourcing Your Marketing Team
Reading time: 5 minutes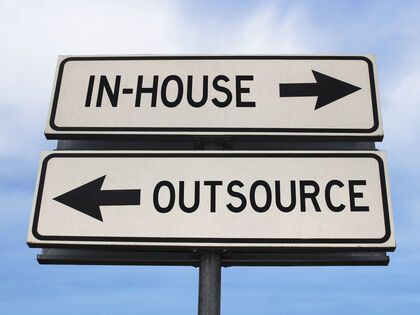 What is Outsourced Marketing?
Outsourced marketing is when one company contracts its marketing functions to an external marketing firm or marketing agency that they are partnered with. Some businesses don't have the funds or abilities to fully operate in-house, so as an alternative, they rely on outsourced marketing teams to help fill gaps and take certain marketing initiatives to the finish line. To be clear, these people are not freelancers. Freelancers are similar to outsourcing, but they work independently, receive their tasks from the outsource contractors, and operate alone rather than a in collaborative full-time marketing staff setting. There is overlap between these two entities, but they are different in how they support your marketing goals and team. Also, keep in mind that you do not have to outsource your entire marketing department. You can combine in-house and outsourced marketing efforts if it will help you meet your business goals.
Why Should You Outsource Your Marketing Team?
There are multiple reasons to outsource your marketing team. Several metrics and other moving parts of the marketing machine can benefit from this system and overall increase the rate at which a company can meet its business goals. Benefits of outsourcing your marketing team include increased flexibility, nurtured motivation, sharper focus, and an easy time prioritizing the business's needs. Outsourced marketing is also more cost-effective and improves your Return on Investment (ROI). Furthermore, the business has access to more marketing expertise at a fraction of the cost whenever it's needed. This broadens your perspective and keeps you up to date on the latest marketing trends and technological developments without putting in the time and effort yourself.


When Should You Outsource Your Marketing Team?
When the internal team is struggling to meet certain workplace and marketing needs, an outsourced marketing department can help you fill out those blank spaces in the workflow and reduce the burnout and stress your internal team may be experiencing. There are diverse situations that call for companies to make a change and seek help from an outsourced marketing agency as follows.
The company is a startup that needs more marketing expertise from seasoned marketing professionals.

The company is suffering from burnout: Companies can suffer from burnout due to the mounting pressures to make their campaigns and content creation a cut above the rest.

The company is extremely overworked and needs to balance its workflows and increase productivity.

The company needs to save money: For whatever reason, the company could be struggling financially and does not have the appropriate budget to put toward its marketing efforts.
Learn how a fractional or outsourced marketing team can guide you through challenges to find digital marketing success.
Why Should You Not Outsource Your Marketing Team?
As amazing as outsourced marketing services can be, they don't work in every situation. That being said, it is important to understand which situations call for it and which ones call for more internal marketing support instead.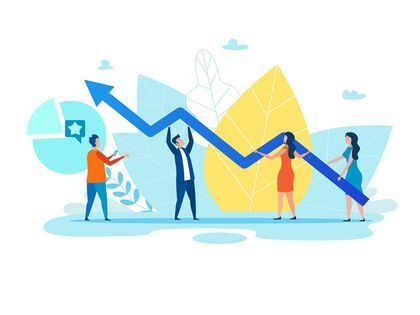 Financial Barriers: Outsourcing might not be compatible with your pricing model or it might not be in the company's budget.

Leadership Styles: Outsourced marketing demands a shared control and effort in collaborating one team with another. This demands trust and confidence in collaborating and communicating one with another on set objectives and goals.
Luckily, at O8 we pride ourselves on results-driven transparency and open collaboration. If you don't have a defined strategy, our team can work with you to develop a shared plan of success that eliminates the potential for miscommunication or misaligned goals.
What Are The Duties of An Outsourced Marketing Team?
The duties of the outsourced marketing agency managing your marketing campaigns and initiatives vary from case to case but normally fall under the general categories of content marketing, digital marketing strategy, and website design or development.
These include a wide range of roles including marketing operations, marketing strategy, CXL's, and Strategists. Here is a list of duties that your outsourced team members can assist you with:
-Marketing Campaign Management
-Creating Marketing Programs
-Social Media Management (includes influencers and social media managers, who also handle the LinkedIn pages).
-Search Engine Optimization (SEO)
-Customer Relationship Management (CRM)
-Copywriting
-Email Marketing
-Graphic Design
-Lead Generation
-Marketing Automation and PPC
How Can You Tell That An Outsourced Marketing Team is Competent?
There are a lot of important qualities and skill sets to look for in an outsourced marketing company when you consider a partnership with them. Ideally, they would be just as hard-working and efficient as the best house marketing team, if not better.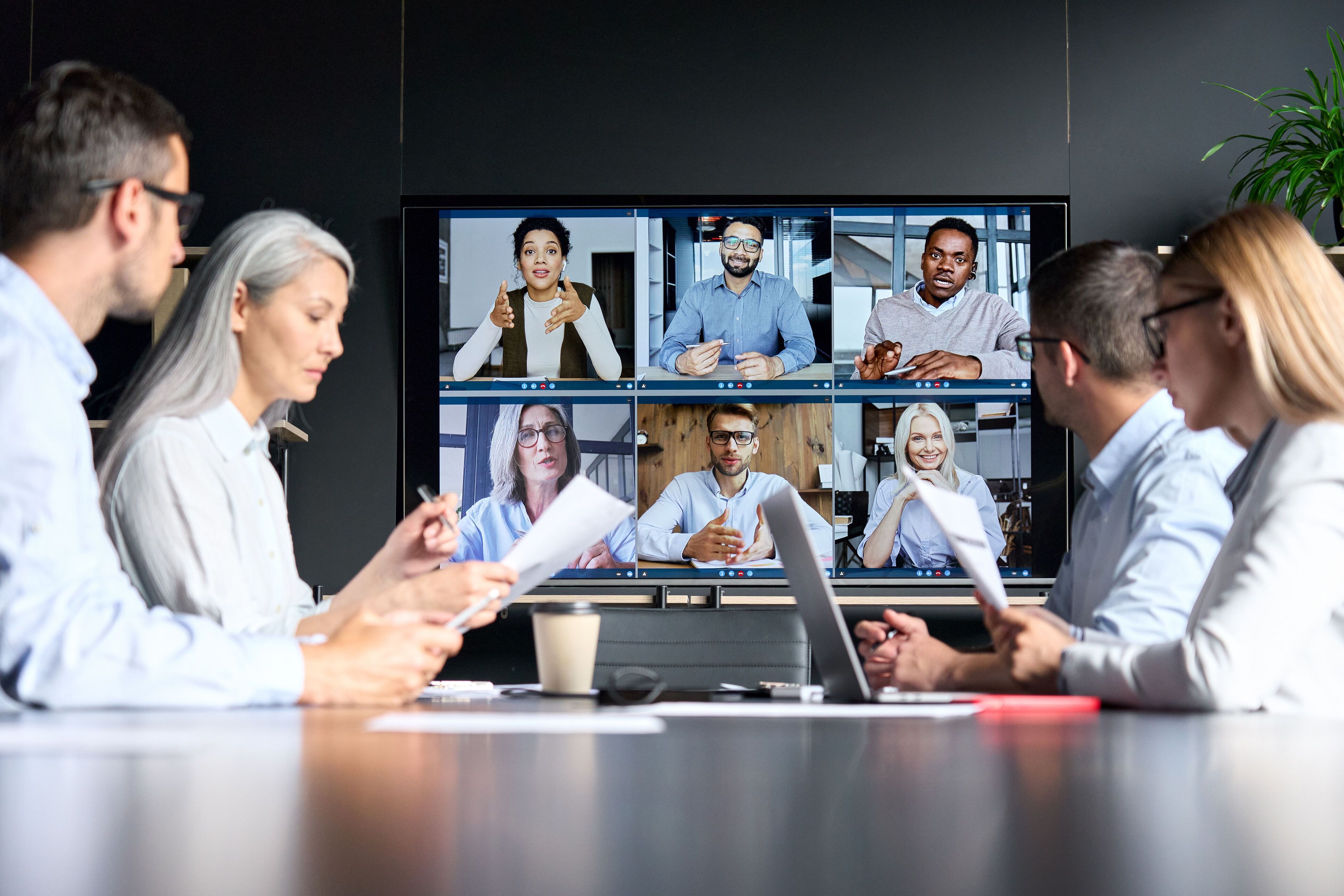 When you are trusting someone else to meet your marketing needs, you need to make sure they are competent and reliable. The qualities to look for include:
-They possess abundant know-how.
-They are good strategists.
-They can perform simple marketing tasks extremely well.
-They can be trusted to monitor the budget and KPIs.
-The outsourced team has a good workplace culture.
-They can perform case studies.
-They use an integrated and agile approach to sales and marketing activities.
-They display growth and a willingness to continue your growth.
Learn more about which outsourced marketing roles can complete your team puzzle.
Common Mistakes That Outsourced Marketing Teams Make and How to Avoid Them
-Lack of leadership, teamwork, and communication. If marketing leadership is poor or nonexistent, then the team can't function. Make sure that you have plenty of managers that can oversee every element of each marketing project and make sure that they are communicating with each other regularly. Everyone can do their best work in good time if they are all on the same page.
-Ignoring the budget. Keep an eye on the budget and plan it carefully. Make sure that you trust the person in charge of it.
-Lack of research or background knowledge. You need to be absolutely sure that your outsourced marketers are competent, qualified, trustworthy, and have a strong understanding of what you need from them. Be thorough and critical when selecting them.
-Looking through only one lens. There are all kinds of components to a marketing plan. There are various marketing channels and teams assigned to them that you need to hire to focus on every task in every department. If you only choose a few select elements and strategies to focus on, you risk neglecting the others. Have an open mind, consider every part of the business, and make sure to hire enough people for everything that requires attention. The business as a whole will benefit from this balance.
At O8, we value proactivity, integrity, collaboration, technical excellence, and innovative marketing strategies to add real value to your team. Marketing can be hard, but we get it.
---