A long history of higher education.
O8 specializes in higher education as an industry with extensive experience with different educational institutions across the country. About 50% of the work we do is in higher education, and we are highly invested in staying educated and up-to-date on the unique needs, strategies, and challenges of these institutions and their marketing teams.
We are pros at supporting this industry with a steadfast understanding of what is needed to connect with students - past, present, and future - as well as educators and other decision-makers.
Check out our higher-ed digital marketing data accelerator.
O8 is a proud member of the High Ed Web Association, the premier international community of diverse digital professionals that are strategically positioned to advance higher education.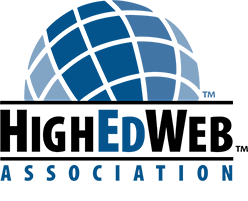 O8 has a deep knowledge of the CMS platform architecture, design, governance and usability issues that are unique to higher education. Let us help you architect, support, or host your next big project or platform.
Relevant Capabilities
Strong user experience (UX) design & strategy team

We have a strong track record of simple, innovative UX design solutions to complex higher ed problems

Graphic design & branding

We keep track of visual design trends and issues of branding in higher education
Our design brings a high level of professionalism and uniqueness to your digital presence

Highly collaborative development model

This allows us to work on projects in tandem with in-house resources at your university or college
Our Higher Ed Clients Include:
Drupal 7 Support and Maintenance + Digital Impact Optimization

Read More