Minneapolis WordPress Development Agency
WordPress Web Development Expertise Backed by Agency Services
For years, O8 has been recognized as a top development company by Clutch, DesignRush, and Techreviewer. We offer effective, well-designed, lead-generating websites with WordPress at the core.
Minneapolis WordPress Developers
Your Minneapolis WordPress engineers work closely with you to understand your goals, brand, and vision. 
Strategy
Website design and development
API integrations
Migrations
eCommerce
SEO
Core web vitals
Trusted By Big Names, Accessible To Smaller Organizations
Just a quick note to say thank you for being so 'on it' following up on tasks, asking for additional info and access, and removing friction. I appreciate it. I feel like the project management is moving in a much better direction and that I don't have to double check every action, or chase everything.
Laura Hillman
,
Head of Marketing

O8's Minneapolis WordPress development team is committed to delivering strategic guidance, true technical expertise, and a strong partnership with your marketing team for the long haul. 
With a long history of contributing to the open-source development community, O8 believes in data over opinions and timely, on-budget web solutions. 
Your Minneapolis WordPress team is staffed by world-class web development talent and the ability to dig in and solve any challenges that may arise. 
Whether you need deep technical expertise, a branded design refresh, search engine optimization (SEO) help, or anything else requiring a developer, O8 supports your goals. 
When you require proactive solutions to prevent website issues and stay up-to-date with security updates and the latest trends, work with the WordPress web design and development leader.
About WordPress
WordPress is a powerful, high-performing, user-friendly CMS that offers a vast array of plugins that add functionality.
You will have access to professionally-designed templates or a custom solution to help you achieve your goals. 
O8's WordPress Development Process
WordPress design with O8 is more than flashy graphics.
We believe in a holistic combination of web traffic, user experience (UX), neuromarketing-focused designs, and landing pages designed with conversion rate optimization (CRO) in mind.
Expert WordPress Development Team
It is challenging to hold the sum of human knowledge regarding digital marketing.
That's why you need a partner who can fill knowledge gaps and provide highly technical WordPress engineers who have your back and get the job done. 
Why Brands Choose O8 for WordPress Development Services
Countless Hours of WordPress Web Development Completed
Award-winning WordPress Web Development Team Experienced in Graphic Design and Website Development
Competitive Rates for WordPress Developer and Design Services
We Take Accessibility and Search Engine Optimization Seriously
SEO & SEM Capabilities to Improve Traffic and Conversions 
Shorter Development Times Translating to Lower Costs
24/7 WordPress Support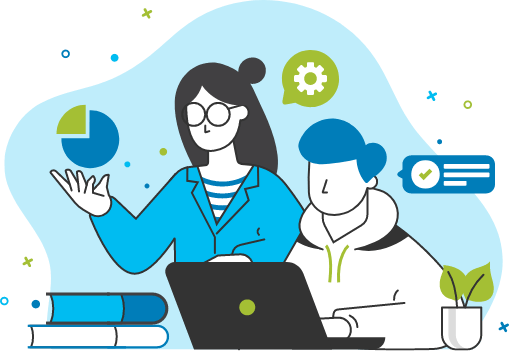 ---
With years of experience and continuously updated knowledge about changes to the WordPress CMS, you can be sure that the O8 team is providing recommendations and making improvements based on the latest and greatest WordPress knowledge available.
Top Minnesota Web Designer
Top Minneapolis UX Agency
Top Minneapolis Web Developer
Top Minneapolis Branding Agency
Top Minneapolis Digital Design Agency
Top Minneapolis Creative Agency
Top Minneapolis PHP Developer
O8 is one of the top digital marketing companies with a proven track record, being recognized by Clutch in the following categories for marketing solutions and web development:

We assign an experienced Customer Experience Lead (CXL) to your account, who serves as the main liaison between your team and ours. 

Your CXL manages workflow, quality, skillset assignment, and timelines. You get a transparent project portal with an overview of all work being done.

We open up communication with your assigned team as they begin to become a part of your daily workflow.
Client Testimonials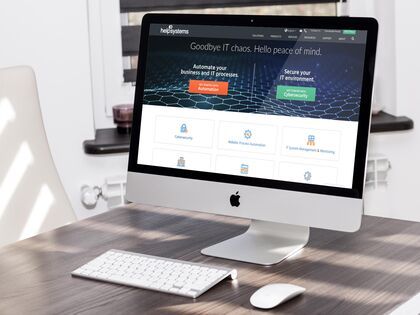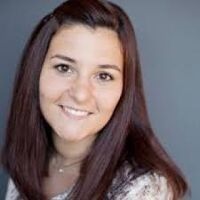 The team at O8 has been instrumental in helping our company elevate our web user experience...
Leila De la Fuente
,
Manager
As our company works to deliver essential medical products and services to our customers, O8 has been a critical partner in our efforts to drive greater awareness and respond quickly to customer needs.
David Wargin
,
Manager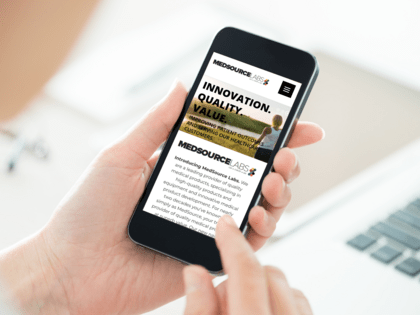 What Is WordPress and Why You Should Use It for Your Website
WordPress is a content management system (CMS) that enables you to create a website or blog from scratch or to improve an existing website. It's free and open-source software released under the GPL, and millions worldwide use it.
There are many reasons why you should use WordPress for your website. Some of the key benefits include:
WordPress is easy to use. You don't need to be a web developer to create new pages, layouts, and other types of content. The many free WordPress themes and plugins aid this.
WordPress is powerful. With WordPress, you can create highly flexible pages, content workflows, and 3rd party integrations. The site can be as simple as a blog and as complex as an e-commerce store with WooCommerce functionality.
WordPress is SEO-friendly. Your WordPress website will be more SEO-friendly than a website built with most other CMS platforms. That's because we use one of the richest ecosystems in plugins to ensure things like interlinking, keyword research, and rich snippets are employed.
WordPress is affordable. The cost of creating and hosting a WordPress website is much less than the cost of building and hosting a website with most other CMSs or platforms. That said, you still want to pick the right tool for the right job.
WordPress is scalable. As your business grows, you can easily add new features and functionality to your WordPress website, employing performance measures such as a CDN to help scale the traffic.
Ready to Get Started?
At O8, we take the time to listen and align strategies with your team before setting goals and getting to work. 
These are the steps we will take to get the ball rolling:
Learn: Review what's working and what's not with your strategies. 
Assess: Discuss areas of opportunity for improvements. 
Plan: Present learnings and a plan to implement suggested improvements.  
Review: A project summary with critical next steps is delivered for review.